ENTERTAINMENT
Girl's Day, friendship that shed tears at Sojin's wedding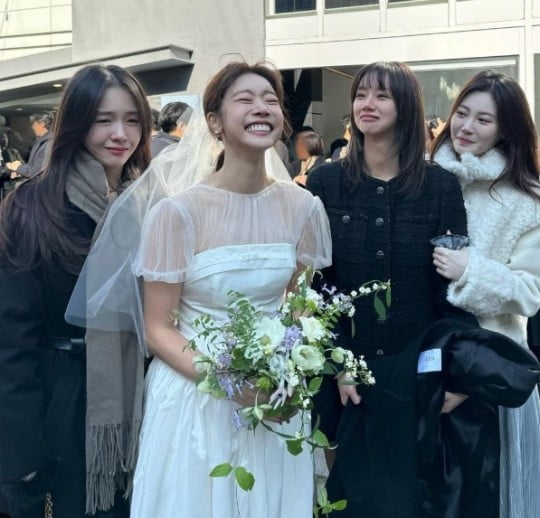 Group Girl's Day members celebrated the marriage of their eldest sister Sojin and boasted of their close friendship.
Sojin married actor Lee Dong-ha on the 18th. Hyeri, who gave a congratulatory speech on this day, shed tears as she said, "Sometimes, if you miss our time together, please tell me anytime. I will come right away. My ray of sunshine, Sojin, please feel that everyone in the world is congratulating you on your marriage today." appeared. At this, the bride Sojin and Yura and Minah, who were sitting in the guest room, also had tears in their eyes.
The next day, Hyeri posted on SNS, "'Hyeri, I'm getting married. Can I ask for a congratulatory speech?' It seems like it was just yesterday that a variety of emotions were mixed together... My sister got married today. Sojin was the prettiest girl in the world. I congratulate her the most on earth! You must be happy," he said, wishing Sojin happiness.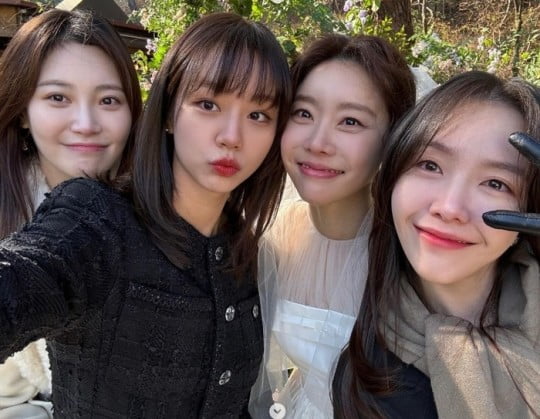 Yura also expressed her affection, saying, "We were like a dream, and we will live forever~♡ I sincerely congratulate my beloved sister on her marriage... I love you so much. Our members Ayoi love you so much."
Mina congratulated, "It was a moment when our hot days and sister's efforts passed by like a photograph. Today, I was happy to see her happy, and now I will give my sister to my brother-in-law. Congratulations to Sojin." .
Photos of Girls' Day's entire group were also released. Centered around Sojin, wearing a wedding dress and holding a bouquet, Hyeri, Yura, and Minah looked at each other affectionately, showing off their continued friendship.
Meanwhile, Sojin and Lee Dong-ha developed into a couple after appearing together in the drama 'Strange Mansion: The Original' and the movie 'Strange Mansion', which aired in 2021. The wedding was held in a small, private ceremony with only family members, relatives, and close acquaintances in attendance.
Kim Se-ah, Ten Asia reporter haesmik@tenasia.co.kr