ENTERTAINMENT
Han Sunhwa, good looks, works hard in dramas and movies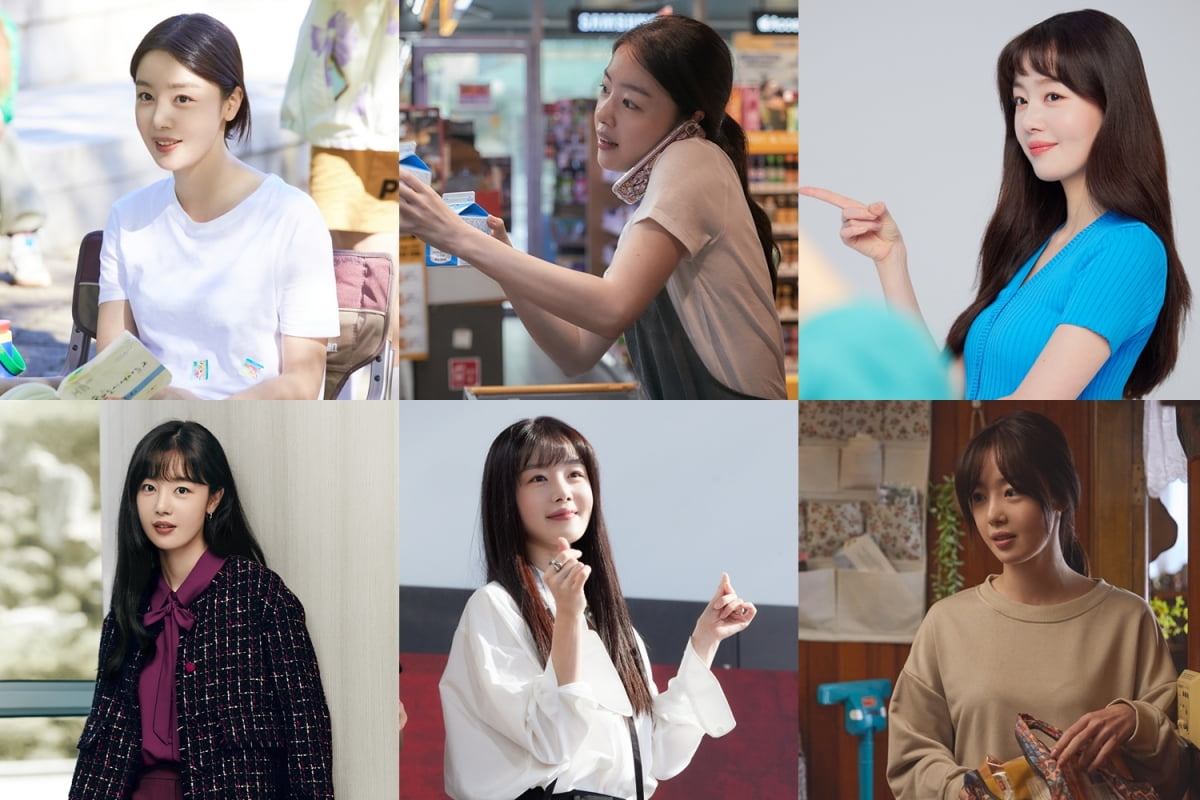 There was no fruition without effort in harvesting Han Seonhwa.
For Sunhwa Han, 2023 is the 'year of harvest.' He sprouted as an actor with a careful and serious attitude, like preparing the soil and watering it to bear fruit, and using his efforts as nourishment, he blossomed into various forms such as movies, dramas, and advertisements. Accordingly, we looked at the achievements Han Seon-hwa achieved this year.
First of all, the first harvest is the TVING original drama 'Drinker City Women' (hereinafter referred to as 'Drinker Women') series. Han Seon-hwa, who started the so-called 'drinking girl' craze, continued her popularity in the first half of this year. He met viewers through 'Drinking Woman 2' and once again felt the charm of Han Ji-yeon, a life-long character, with sometimes honest and sometimes heavy punches. The acting was so detailed that it made you feel like you were really living somewhere. Thanks to this momentum, Han Seon-hwa became the main character of advertisements and pictorials, realizing the public's continued interest and love.
Next is the movie 'Sweet Sea: 7510', which was released last August. Han Seon-hwa, who played the unpredictable role of Eun-sook, proved her presence by appearing at the right time and place, adding fun to the play and maximizing variety. He was then invited to the '28th Busan International Film Festival' held in October and had an honest conversation with the audience, creating unforgettable memories. Here is not the end. 2023 is expected to be even more special for Han Sun-hwa as she is also nominated for the Best Supporting Actress Award at the 44th Blue Dragon Film Awards, which will be held on the 24th.
Lastly, the movie 'Letter from Kyoto' is scheduled to be released on December 6th. Before 'Sweet Sea: 7510', Han Sun-hwa visited the '27th Busan International Film Festival' with this work. Playing the role of Hye-young, the second daughter who wanders between her frustrated dreams and worries about her mother, she conveyed the emotions that had been building up at the time to the audience, leaving a deep impression that attracted a lot of attention even before the release date was confirmed.
In particular, this work has been recognized for its quality at overseas film festivals in France, Spain, London, Barcelona, and Osaka, so expectations for lead actor Han Seon-hwa have also increased. As expectations for her mature and passionate acting have grown, Han Sun-hwa plans to show her growth from being an actor who can portray strong characters to an actor who talks about life.
Not only this, the fruition and harvest of Hanseonhwa will continue in 2024. As he continues to expand his acting capabilities, attention is being paid to what kind of work he will present to the public.
Ryu Ye-ji, Ten Asia Reporter ryuperstar@tenasia.co.kr