ENTERTAINMENT
Nam Hyun-hee actively denies 'suspicion of complicity in fraud' with former lover Jeon Cheong-jo in the middle of the night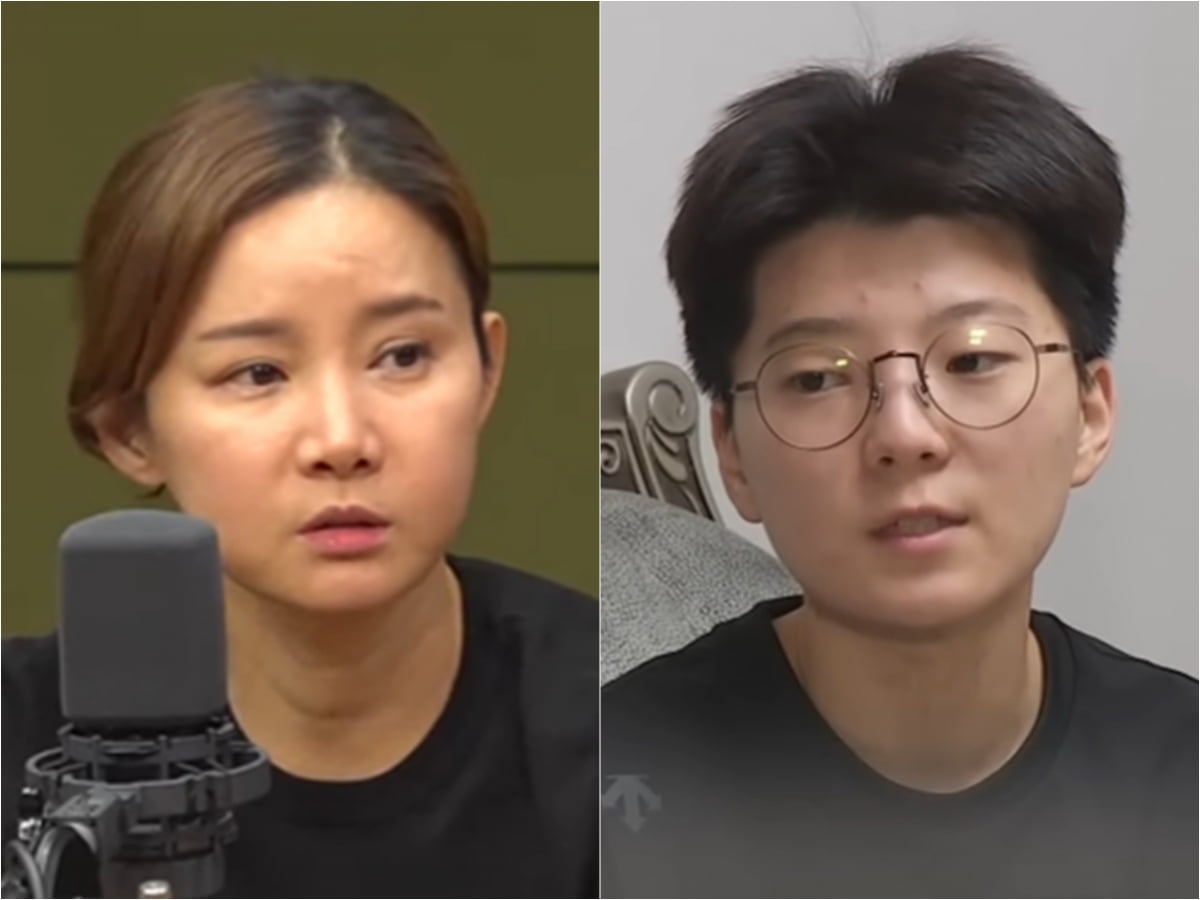 Former national fencing team member Nam Hyun-hee actively denied allegations of complicity in fraud with her ex-lover Jeon Cheong-jo.
On the 14th, Nam Hyun-hee posted a photo on her SNS story with the phrase, "I didn't reply to this. I used my phone when I was away for a while. Huh... really."
The released photo contains a message from a fan on October 24th revealing suspicions about Jeon Cheong-jo's gender. Nam Hyun-hee's response after seeing this was "Yes, thank you."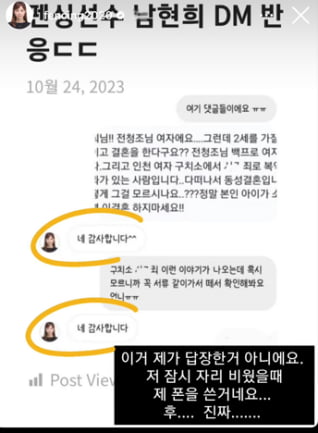 However, Nam Hyun-hee revealed that the reply was not the text message she sent. Although there is no clear subject, it is interpreted that his ex-lover, Jeon Cheong-jo, sent a reply pretending to be him. Additionally, a message containing anger toward someone was also sent through Nam Hyun-hee's account. Regarding this, Nam Hyun-hee refuted, "This isn't me either!!! They used my Instagram DM without permission."
Currently, Jeon Cheong-jo has been arrested on charges of fraud under the Act on the Aggravated Punishment of Specific Economic Crimes. In addition, Nam Hyun-hee is also suspected of being involved in Jeon Cheong-jo's fraudulent activities. The police announced that Nam Hyun-hee was listed as an accomplice in two of the 17 cases filed against Jeon Cheong-jo and was booked as a suspect. Nam Hyun-hee has been banned from leaving the country.
The amount of damage from Jeon Cheong-jo's fraud crime confirmed by the police is approximately 2.6 billion won. As the case is still in the investigation stage, the amount of damage is expected to increase. Jeon Cheong-jo is known to have committed fraud by recommending investments in overseas unlisted companies and domestic app developers.
Reporter Junho Yoon, Ten Asia delo410@tenasia.co.kr