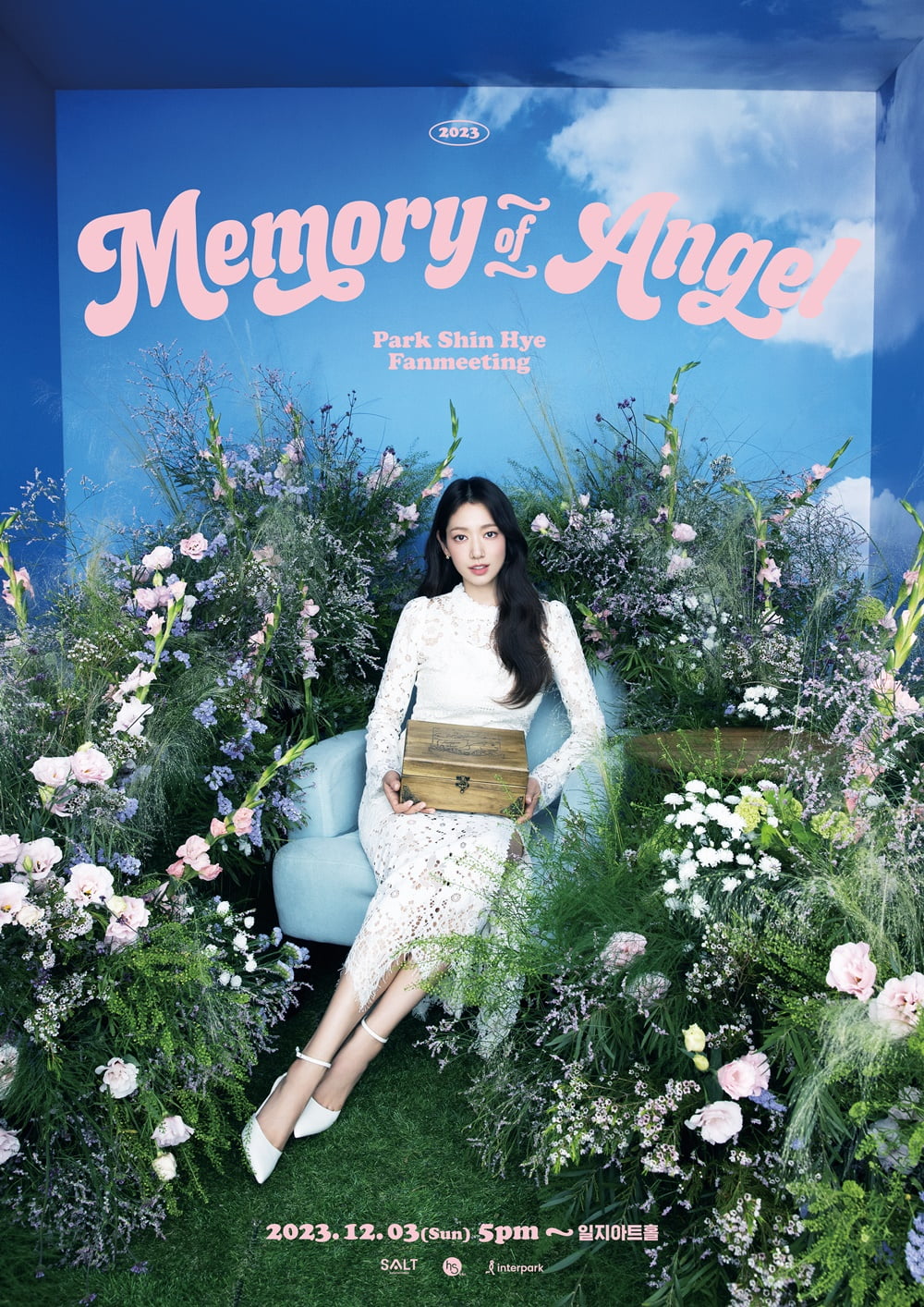 Actress Park Shin-hye will hold a domestic fan meeting to celebrate her 20th debut anniversary.
According to her agency Salt Entertainment on the 14th, Park Shin-hye will hold the '2023 Park Shin-hye Fan Meeting - Memory of Angel' at Ilji Art Hall on December 3.
In the poster released along with this, Park Shin-hye is wearing a pure white one-piece dress and looking at the camera while sitting in a space full of flowers in full bloom and a blue sky reminiscent of a garden of angels. In particular, the sight of him holding a box that appears to be a memory storage box in his arms arouses the curiosity of viewers and attracts their attention.
Park Shin-hye, who celebrated her 20th debut anniversary this year, plans to celebrate and commemorate her 20th anniversary by communicating with fans through various corners at this fan meeting. He looked back on the memories he had accumulated with his fans over a long period of time, created the title 'Memory of Angel' with the meaning of building more memories in the future, and participated from the planning stage to improve the completeness of the fan meeting, with sparkling ideas and passion. We are preparing for a fan meeting.
For this fan meeting, all profits from ticket and MD sales will also be donated to the 'Starlight Angel Project', which is being created by Park Shin-hye, fans around the world, Salt Entertainment, and Korea Food for the Hunger, as has been done so far, and will be used for children at home and abroad.
Park Shin-hye appears in JTBC's new drama 'Doctor Slump'. 'Doctor Slump' is a romantic comedy depicting the cardiopulmonary resuscitation of Nam Ha-neul (played by Park Shin-hye) and Yeo Jeong-woo (played by Park Hyeong-sik), who are on the upward curve of their lives but then come to a halt. Park Shin-hye plays Nam Ha-neul, an anesthesiologist suffering from burnout syndrome. I took on the role.
Kang Min-kyung, Ten Asia reporter kkk39@tenasia.co.kr