ENTERTAINMENT
SG Wannabe's Yongjun Kim takes on his first live commerce content challenge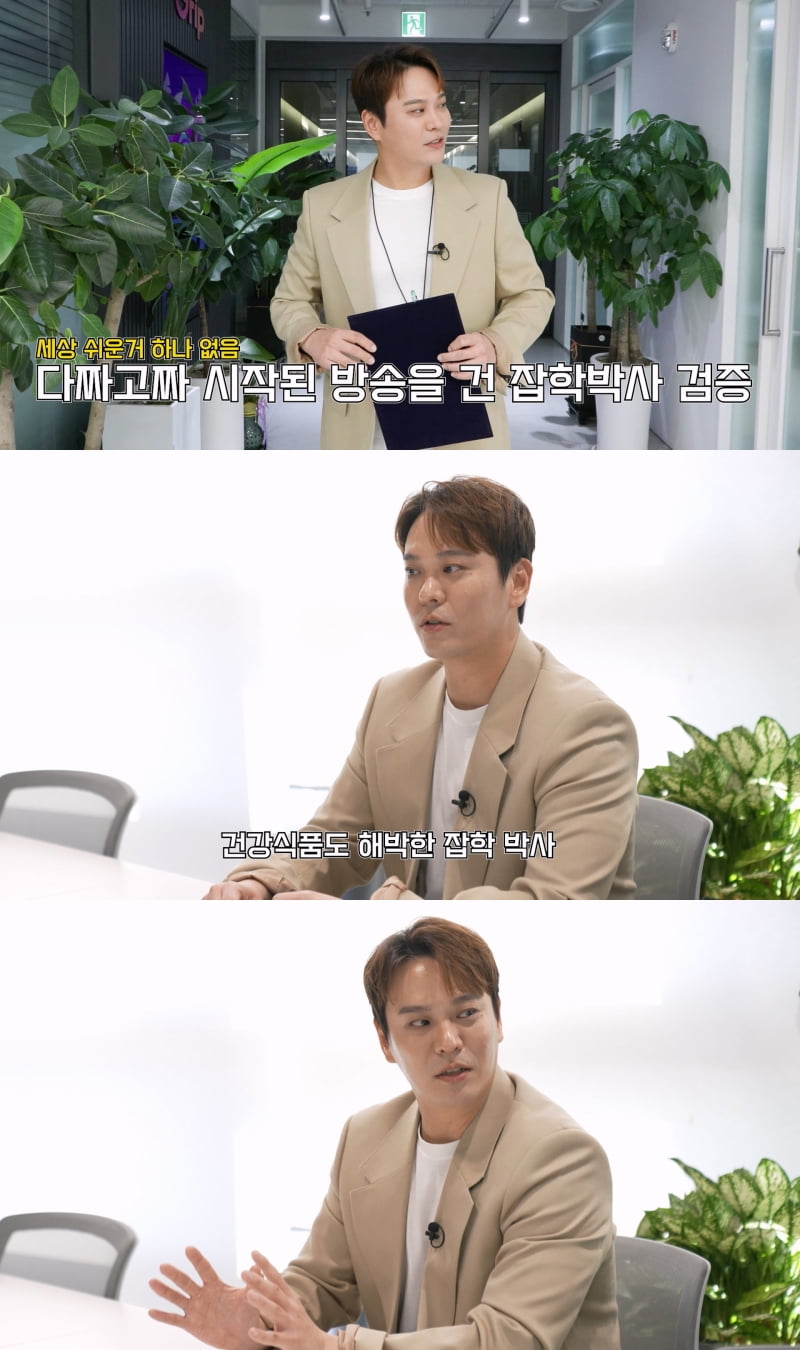 SG Wannabe's Yongjun Kim is attempting live commerce content for the first time in his life.
Kim Yong-jun launches the exclusive content 'Dr. Kim Yong-jun' through the live commerce platform Grip, and meets viewers through his first live broadcast on the 16th.
'Doctor of Trivia Kim Yong-jun' is a content in which Kim Yong-jun, a representative of the entertainment industry who enjoys a variety of hobbies and has infinite knowledge about the world with infinite interest in the world, introduces various products to viewers.
Kim Yong-jun talks about his miscellaneous knowledge through various corners in 'Military Knowledge Doctor Kim Yong-jun' and delivers unique fun through real-time communication with viewers.
In particular, Kim Yong-jun said, "I want to hold an event where direct delivery is made through a lottery among buyers," and is checking everything carefully and meticulously, such as communicating with viewers and actively suggesting ideas for overall content, including shopping topics. It is known and raises expectations.
Masterclip, the production company of Grip, said, "Rather than a live commerce broadcast for shopping, we wanted to find an artist who would share content about shopping. I heard a rumor that Kim Yong-jun was called a 'doctor of trivia' among his acquaintances, and when we actually met him, he was very interested in the content. "I thought he was the right person," he said, sharing the story behind how he came to work with him.
Prior to the first broadcast of 'Dr. Kim Yong-jun', a video of him visiting the Grip Company headquarters was released through Kim Yong-jun's personal YouTube channel 'Yonggarit' at 2 PM on the 14th. Through the video, Kim Yong-jun, who set out to find a person in charge of his content, was depicted struggling to be recognized as a 'doctor of trivia', drawing a warm response from fans.
In the video, Kim Yong-jun makes the person in charge gape with his extensive knowledge and high understanding of seasonal food, while also showing off the aspect of a 'doctor of trivia' by accurately guessing the other person's taste just by the clothes he is wearing, raising expectations for future content. further increased.
Yong-Jun Kim's first live commerce content, 'Dr. Yong-Jun Kim', will be broadcast live on the Grip channel at 9 pm on the 16th.
Meanwhile, Kim Yong-jun successfully concluded his first solo fan meeting 'Ieum' last month with enthusiastic cheers from global fans.
Ryu Ye-ji, Ten Asia Reporter ryuperstar@tenasia.co.kr