ENTERTAINMENT
KBS CEO changed, employees lost their jobs... Those who have been notified of forced departure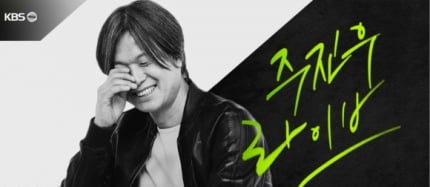 Reporter Joo Jin-woo received notice of his departure from KBS.
On the 13th, Joo Jin-woo revealed, "This morning, I received a call from KBS. I was told not to come to the company anymore. I was told to quit broadcasting. I was cut from KBS 1 Radio's 'Joo Jin-woo Live'."
He said, "I said on Saturday's broadcast that I would return this afternoon... I couldn't even finish the last broadcast and begged to be allowed to say my last greetings to the listeners." "I knew it wasn't right, but I said no. The boss was so strong that I couldn't help it," he added.
Joo Jin-woo said, "That's why I'm not on 'Joo Jin-woo Live'. I haven't heard any explanation about what will happen to 'Joo Jin-woo Live' in the future. But it looks like it's destined to disappear soon." He added, "I would like to express my respect and gratitude to all of you who have loved 'Joo Jin-woo Live' so far. "I always felt sorry for not being good enough."
He also said, "Today, my head was dizzy and my heart was shaking, so I couldn't organize my thoughts. I will tell you my position soon. I will also explain why the people's broadcast should not be Park Min's broadcast...."
On this day, 'Joo Jin-Woo Live' was canceled and 'Special KBS 1 Radio Evening' took its place. 'Joo Jin-Woo Live' was not included in the schedule for the 14th. In addition, Joo Jin-woo was notified of his departure from this program, raising the risk of the program's survival.
On the same day, Park Min was inaugurated as the new KBS president. Upon taking office, President Park carried out a major personnel reorganization and completely replaced anchors on major news.
Ryu Ye-ji, Ten Asia Reporter ryuperstar@tenasia.co.kr