ENTERTAINMENT
Seventeen's UNESCO headquarters opens in Paris, France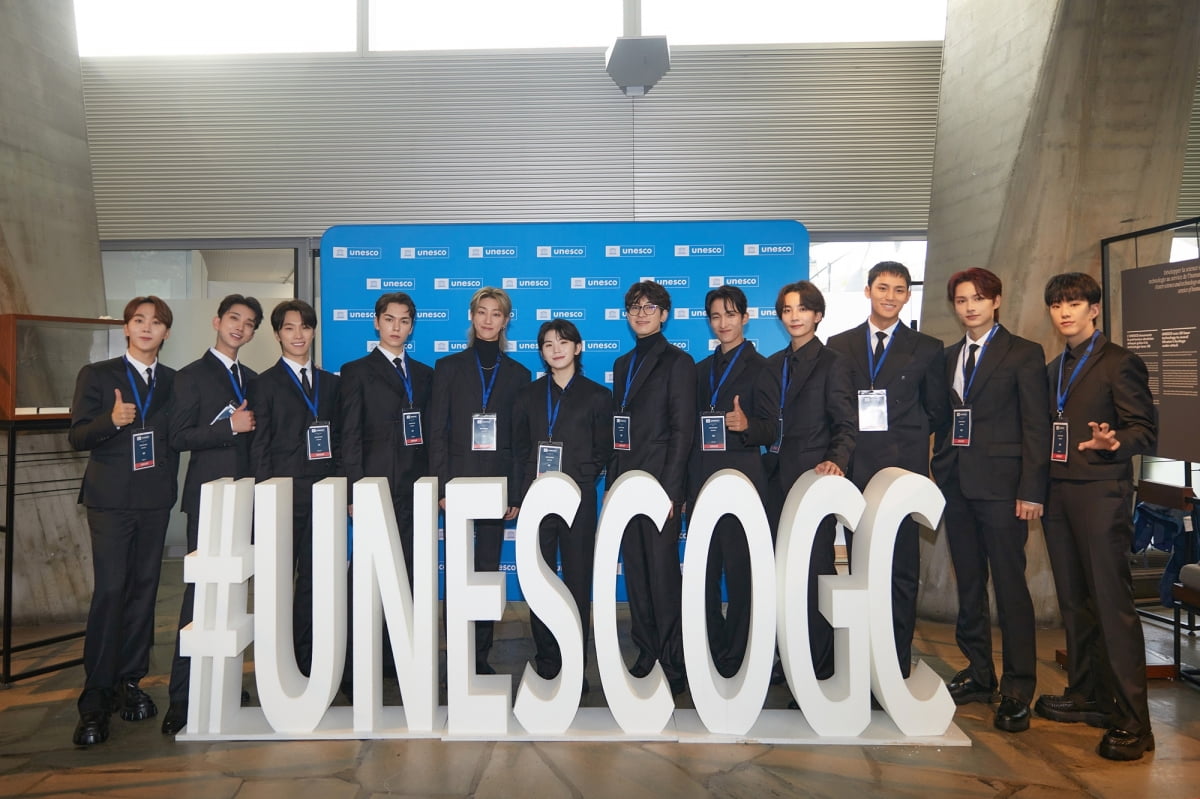 With the group Seventeen becoming the first K-pop artist to stand on the podium at UNESCO headquarters, interest from fans and local media around the world is soaring.
Seventeen (S.Coups, Jeonghan, Joshua, Jun, Hoshi, Wonwoo, Woozi, The8, Mingyu, DK, Seungkwan, Vernon, Dino) will be holding a concert at 3:30 a.m. on the 15th (Korean time, local time, 7:30 p.m. on the 14th). MIN) Arrived in Paris, France on the 12th (Korean time) to attend the special session of the 'UNESCO Youth Forum' held during the UNESCO General Assembly.
As Seventeen's visit schedule became known, the local airport was crowded with countless fans eager to see Seventeen.
Local fans' response began immediately after news of Seventeen's UNESCO special session was announced. The UNESCO Youth Forum Seventeen's special session, which recruited 550 audience members, closed early as about 3,600 people showed up as soon as it opened. This is the largest number of participants among all session events in history.
UNESCO also expressed high expectations. UNESCO said on its official website, "Seventeen's participation will add strength to promoting dialogue between young generations and amplifying voices," and added, "This collaboration with Seventeen will play an important role in combining art and action." "We expect that it will go beyond simple entertainment and encourage collective action and strengthen the capabilities of the young generation."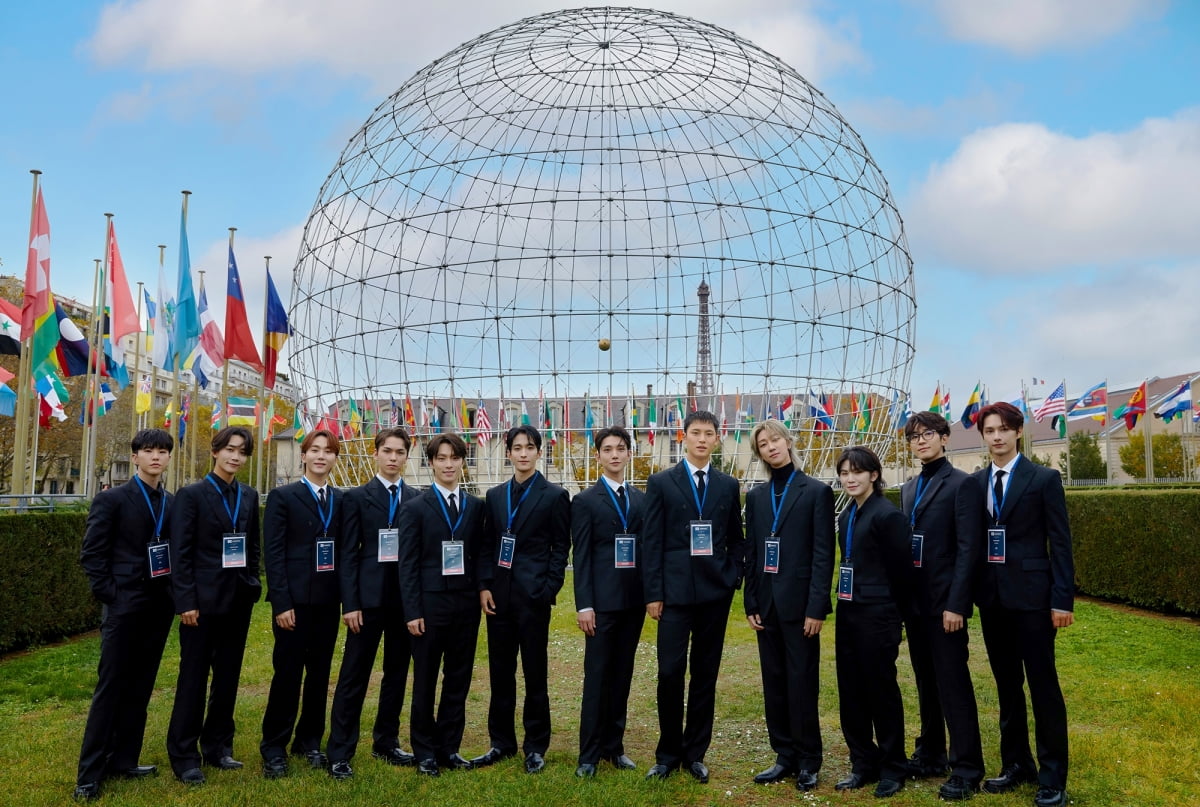 Minister of Foreign Affairs Park Jin from Korea also introduced in his keynote speech held at the UNESCO General Assembly on the 10th, "The world-famous K-pop group Seventeen will hold a special session at the Youth Forum," adding, "It is a place to celebrate the infinite possibilities of the future generation." "We invite everyone," he said, expressing his anticipation.
Seventeen also conducts extensive interviews with global news agencies and local correspondents.
Their agency, Pledis Entertainment, said, "Seventeen gave a speech on the theme 'Youth solidarity and education will change the future of youth and the planet,' and then gave a speech with '_WORLD', 'Darl+ing (ENG ver)', 'Headliner', and 'Music'. A total of 5 songs will be performed on stage, including 'God' and 'Let's Go Together (ENG ver)'. In addition, a separate performance video tailored to the purpose of the UNESCO Youth Forum will be produced and released. "The performance set list is also connected to the theme of Seventeen's speech, so please look forward to it."
Seventeen will hold a special session at the main hall of UNESCO headquarters and deliver a speech and performance for about an hour on behalf of the youth and future generations. This will be broadcast live on UNESCO's official YouTube channel at 3:30 a.m. on the 15th.
Kim Se-ah, Ten Asia reporter haesmik@tenasia.co.kr