ENTERTAINMENT
Kim Young-dae♥Pyo Ye-jin, end of bad relationship and start of love? A heart shaken by the enemy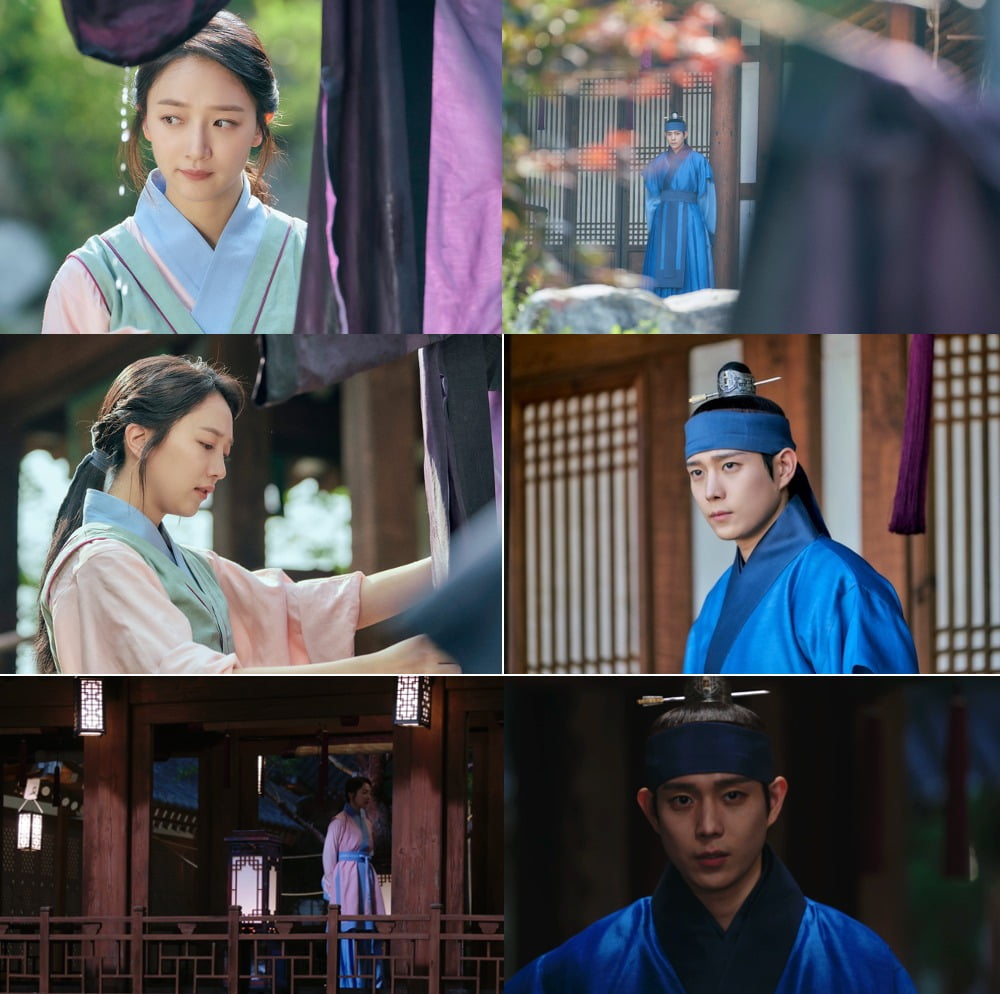 ENA When will the romance between Pyo Ye-jin and Kim Young-dae from 'The Moon Rising During the Day' begin?
The still released on the 13th shows Hanrita having a change of heart after a night in the cave. The scene where he washes and dries off Doha's robe that covered him the night before is eye-catching. In the last broadcast, Han Rita followed Do-ha (Kim Young-dae) to the Gaya memorial tower and found out about his true intentions. Although he vowed true revenge, he somehow feels pity when he sees Do-ha without anyone on his side at home. The following still captured Doha watching the scene. It raises curiosity about what Doha is thinking as she watches Hanrita carefully organizing her clothes.
Meanwhile, the sight of Han Rita standing alone late at night and Doha coming to visit her is also noticeable. Late at night when everyone is asleep, Hanrita wanders outside unable to sleep. It arouses curiosity as to why Hanrita is wandering outside her room in the middle of the night, and what Doha will say when he discovers her. 'The Moon Rising During the Day' shows the relationship between Doha and Hanrita growing closer as each episode passes, heralding a heartbreaking romance. Viewers' interest in what kind of excitement the two will bring in the future is growing.
'The Moon Rising During the Day' is broadcast every Wednesday and Thursday at 9 PM on the ENA channel.
Ten Asia Reporter Kim Seo-yoon seogugu@tenasia.co.kr