ENTERTAINMENT
Jin Tae-hyun and Park Si-eun couple received a commendation from the Prime Minister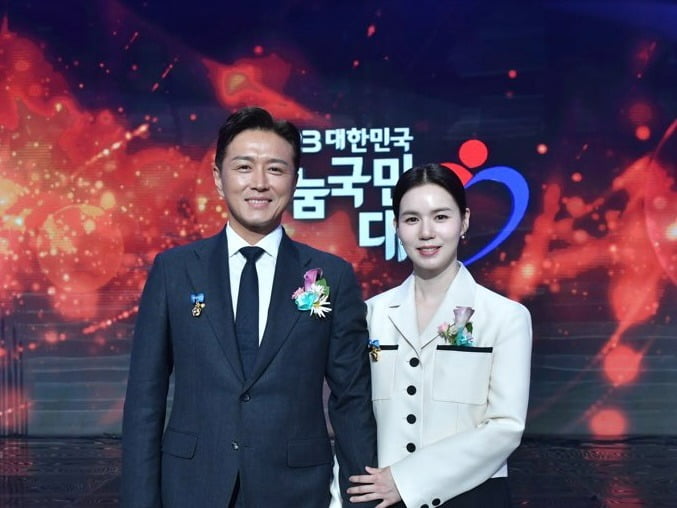 Actors Park Si-eun and Jin Tae-hyun received the Prime Minister's Commendation at the '12th Korea Sharing Grand Prize' on the 9th.
The National Sharing Awards is held every year to discover, reward and encourage people who have contributed to improving the welfare of the people through continuous sharing activities. It is the most prestigious award in the field of social contribution jointly hosted by the Ministry of Health and Welfare, KBS, and the Community Chest of Korea. am.
Jin Tae-hyeon and Park Si-eun, a couple, said, "I was told not to let my left hand know what my right hand did, but I feel sorry for receiving such a big award." They added, "I am happy that my wife and I have given some warm news, and I hope that we can become a society of consideration and sharing in the future. "I will do my best to continue to promote better things," he said.
The two were recognized for their many years of service, from planning donation campaigns and encouraging participation, holding charity bazaars and donating profits, supporting families with disabilities in the COVID-19 crisis, participating in energy sharing campaigns and overseas child sponsorship campaigns, and participating in campaigns to improve disability awareness, and were awarded the 'Korea Sharing Citizen' was selected as the winner of the 'Grand Prize'.
Last year, the accumulated donations exceeded 100 million won, and by hosting a donation riding (marathon) event last August and continuously working to support children with disabilities, they are setting an example to society and becoming a role model for many people.
Kim Ji-won, Ten Asia reporter bella@tenasia.co.kr