ENTERTAINMENT
Lee Jae-wook successfully completes Osaka fan meeting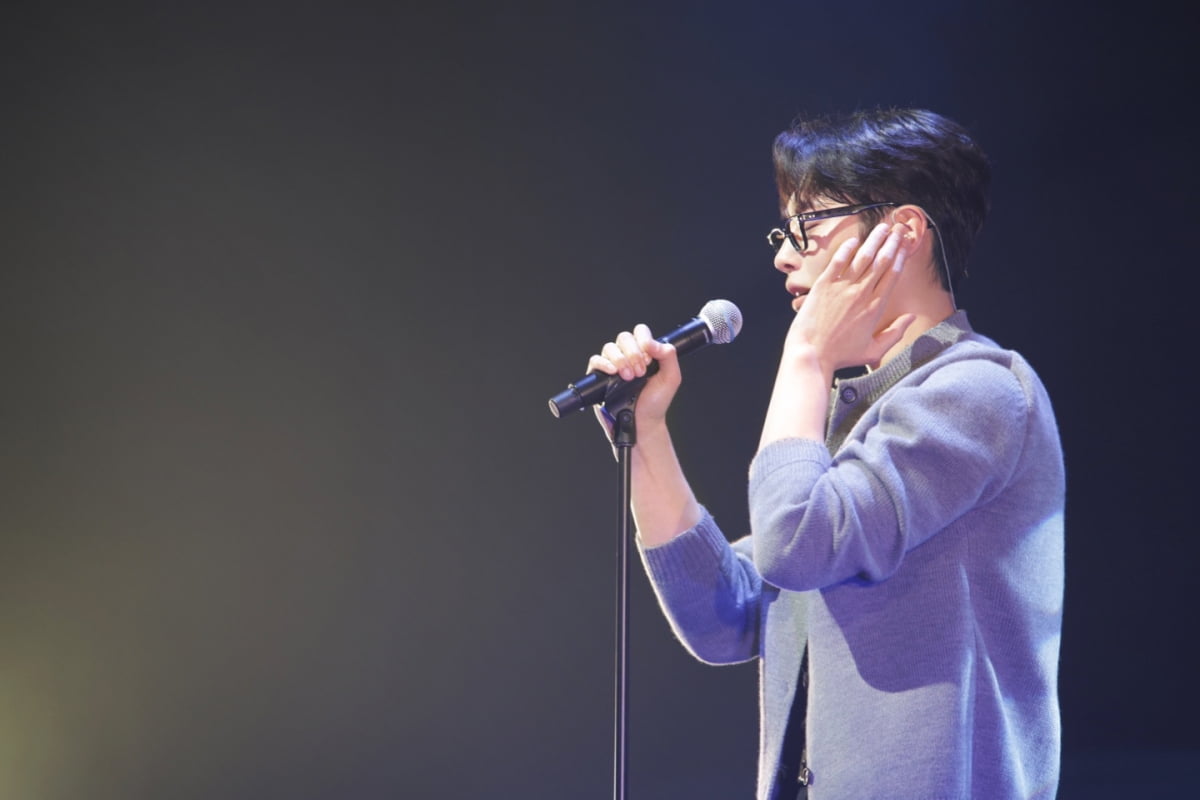 Actor Lee Jae-wook successfully concluded his fan meeting in Osaka.
Lee Jae-wook held a fan meeting 'NOVEMBER' at the Orix Theater in Osaka, Japan on the 8th, and successfully completed his first Osaka fan meeting with enthusiastic support from fans, proving once again that he is a 'global trend'.
Lee Jae-wook, who opened the fan meeting by singing Roy Kim's 'You Can Break Up Then', expressed his gratitude to the fans who came to the fan meeting, and the fans welcomed Lee Jae-wook with applause, signaling the start of the fan meeting in earnest.
In the following recent talk, Lee Jae-wook communicated with fans by revealing his daily life and playlist, and spent time getting closer to his fans by confirming Lee Jae-wook's tastes through a question corner conducted by receiving advance votes from fans.
At the fan meeting that day, which was even more special with the band session, Lee Jae-wook composed a set list reminiscent of a concert and really captured the hearts of fans with his sweet voice. 'The luxury of you', 'Let's get along well, we', 'In the rain', 'That person at that time', 'Myeongdong Calling'. Lee Jae-wook performed a total of six songs, including the opening song, and filled the venue with great enthusiasm.
In addition, Lee Jae-wook showed his extraordinary love for his fans by gifting them with cherished items that he personally prepared for them, and successfully concluded his first Osaka fan meeting by giving his fans a gift-like time.
Jaewook Lee previously established himself as a global sensation by successfully completing the 7-city Asia tour fan meeting 'FIRST' last March. The interest and love sent by Japanese fans that day was enough to prove Lee Jae-wook's undiminished global popularity.
Lee Jae-wook, who is receiving a lot of attention from global fans, has already become a hot topic by predicting that he will move forward in the next 10 days. Lee Jae-wook plans to meet fans through non-stop activities, including TV's original series 'Lee Jae, Dying Soon', as well as Netflix's 'Tangeum' and 'Royal Loader'. This is why we are looking forward to the future activities of Lee Jae-wook, who will once again capture the tastes of global fans with his limitless acting spectrum, from historical dramas to modern dramas.
Meanwhile, TVING's original series 'Jae Lee, I'll Die Soon' starring Jae-wook Lee will be released for the first time on December 15.
Ryu Yae-ji, Ten Asia Reporter ryuperstar@tenasia.co.kr