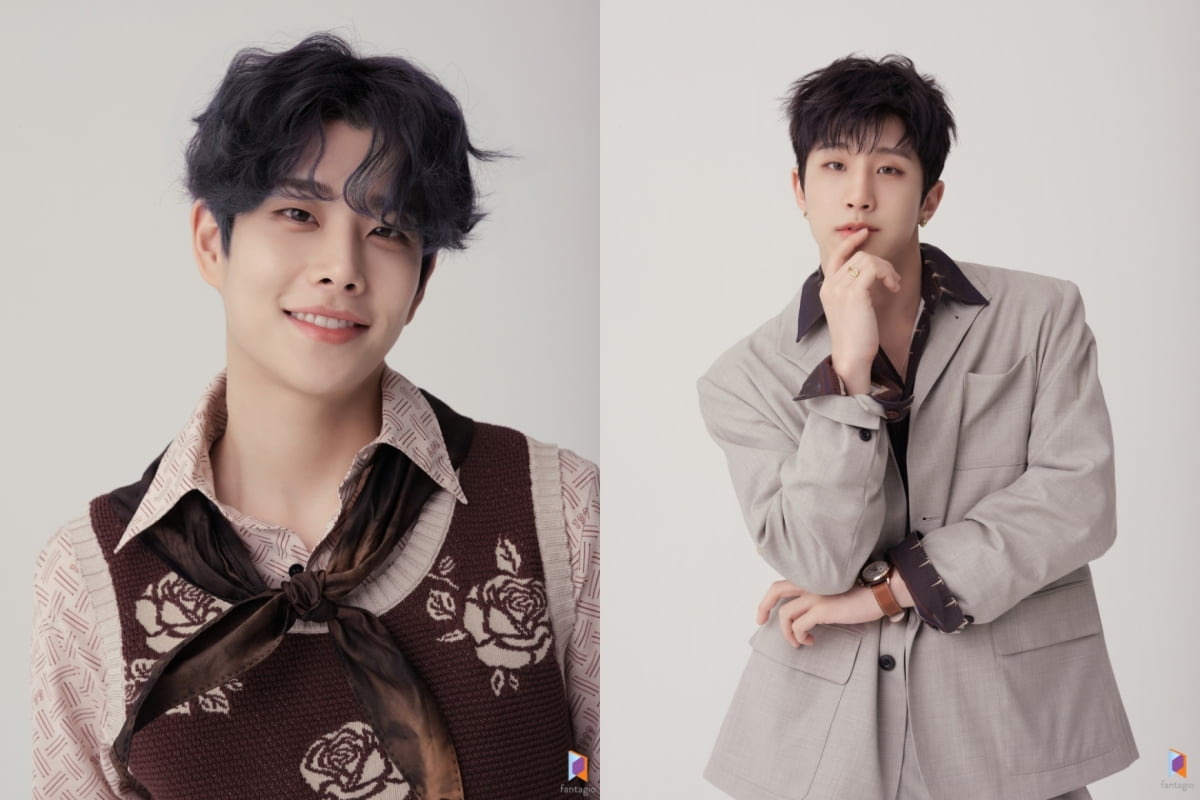 Group ASTRO (Fantagio) MJ (MJ) and Jinjin join the musical 'Winterreise'.
MJ and Jinjin will meet the audience by playing the roles of Han Min-woo and Park Hyun-tae, respectively, in the musical 'Winterreise', which opens on December 15th.
'Winterreise' is a musical adaptation of the novel by the late Choi In-ho, a great writer of modern Korean literature. 'Winterreise', which was produced as a musical to commemorate the 10th anniversary of the opening of the Seoul Arts Center in 1997 and was a box office success, is raising expectations as it returns 18 years after meeting audiences once again in 2005.
'Winterreise', which tells the story of the beautiful love everyone has dreamed of at least once and the lost innocence of youth, is expected to move the hearts of audiences with resonance and emotion that transcends generations.
In 'Winterreise', MJ played the role of Han Min-woo, who was an innocent medical student but got caught up in unexpected events due to his father's death and the secret of his birth. MJ, who is meeting the public for the first time through a musical after being discharged from the military, is expected to captivate the audience by fully demonstrating his improved vocal capabilities and cool singing ability.
Jinjin, who plays the role of Park Hyun-tae, who is conflicted between caring for Min-woo like his own younger brother and feeling conflicted about his feelings for Da-hye, returns as a musical actor about four months after his first musical 'Dream High'. Expectations are high on what kind of immersion Jinjin will give to the audience in this musical, as he perfectly performed the role he played in his first musical, 'Dream High', with his own style and received favorable reviews from the audience.
Attention is focused on the new appearance that MJ and Jinjin will show as musical actors in 'Winterreise', who have captivated global fans by showing off their diverse appearances and charms through group activities.
'Winterreise', featuring MJ and Jinjin, will be performed at the KEPCO Arts Center from December 15th to February 25th, 2024.
Ryu Yae-ji, Ten Asia Reporter ryuperstar@tenasia.co.kr