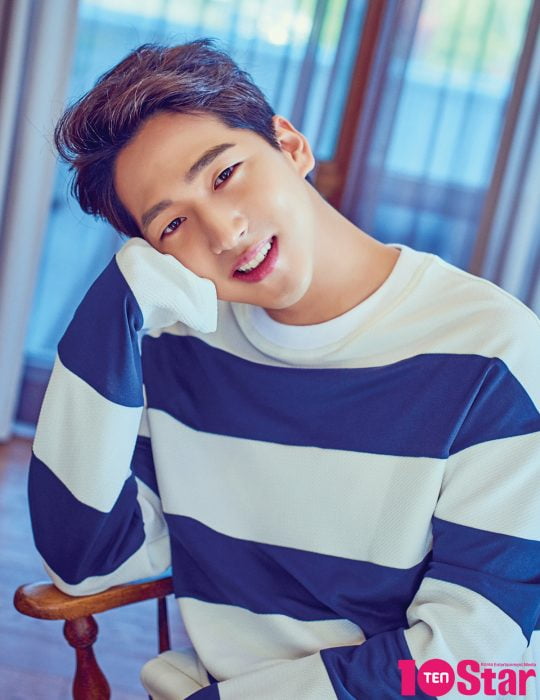 Actor Cha Sun-woo signed an exclusive contract with Media Lab Seesaw.
Media Labsiso announced this news on the 8th and said, "We will not spare any support in future activities. "We ask for your interest and love."
Cha Sun-woo debuted as a member of the boy group B1A4 in 2011, and since then, he has proven his potential by working in various fields, including idol activities, various entertainment programs, and acting, such as tvN's 'Reply 1994'.
Cha Sun-woo, who turned into an actor after the end of B1A4's exclusive contract, appeared in succession in MBN's 'Level Up', tvN's 'Melting Me Softly', JTBC's 'IDOL', Disney's 'Grid', and JTBC's 'Chaebol Family's Youngest Son', and was active in various supporting roles. .
This year as well, he showed acting skills that transcended genres, including dramas such as MBC DRAMA's 'Romance Villain', KBS joy's 'Start with the First Kiss', and KBS2's 'Drama Special - Dohyun's Confession', as well as movies such as 'Pinwheel' and 'Annapurna'.
Starting with Professor Il-yong Kwon, Media Labsiso is expanding its scale this year by recruiting comedian Su-yong Kim, writer Eun-hee Kim, and actor Bong Tae-gyu. With the addition of Cha Sun-woo, the company plans to take a step further into becoming a comprehensive management company.
Meanwhile, Song Eun-i, Shin Bong-seon, Ahn Young-mi, Jang Hang-jun, Kwon Il-yong, Kim Su-yong, Kim Eun-hee, and Bong Tae-gyu belong to Media Lab.
Choi Ji-ye, Ten Asia Reporter wisdomart@tenasia.co.kr