ENTERTAINMENT
Kim Won-hoon won the Men's Entertainment Popularity Award at the '2023 Asia Model Awards'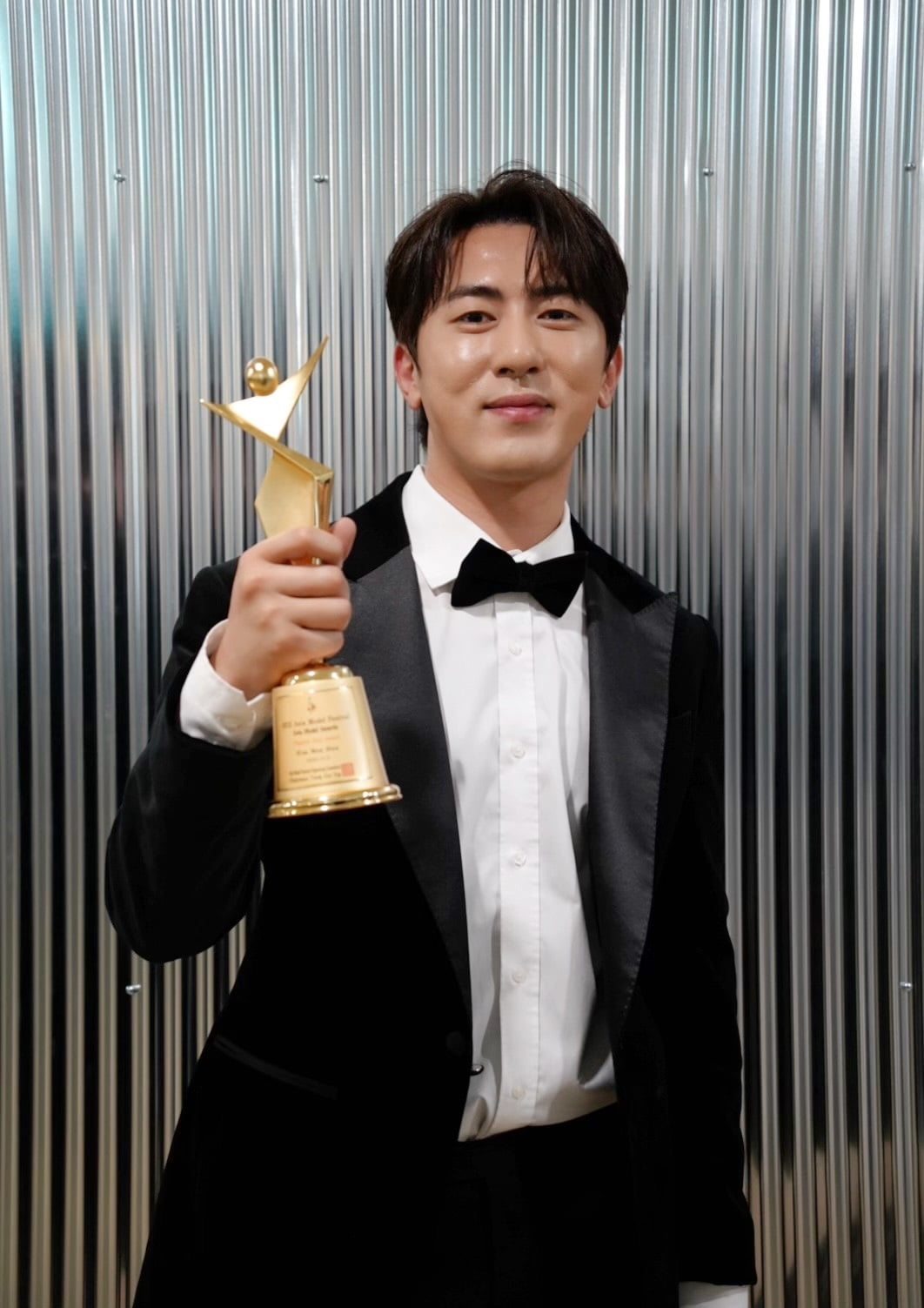 Comedian Kim Won-hoon was selected as a popular male entertainer.
At the '2023 Asia Model Awards' held on the 5th, Kim Won-hoon proved his popularity by winning the Popularity Award in the male entertainment category, once again making a mark as a popular entertainer.
Kim Won-hoon said, "This is the first time I've received such a big award in the 9 years I've been a comedian. I've done a lot of activities in the meantime, but if I had to pick one activity that was most meaningful, I think it was when I joined the SNL crew." "I am truly grateful to the SNL crew and staff for their support. I am grateful to Meta Comedy CEO Jeong Young-joon, his agency staff, and everyone who works hard for Channel Short Box," he said.
As a popular comedian, he made the atmosphere of the scene pleasant by giving witty comments that made people laugh. Lastly, Kim Won-hoon also expressed his affection for the Short Box members and did not forget to greet them with a promise, saying, "I will continue to work hard to become a comedian who can give good and healthy laughs."
The 'Asia Model Awards' is Asia's only largest entertainment festival, celebrating its 18th anniversary this year, and is an awards ceremony that receives a lot of attention every year, awarding certificates to celebrities who are in the spotlight as role models to the public. Accordingly, Kim Won-hoon was selected as the Popularity Award in the male entertainment category at the 'Asia Model Awards', proving his popularity and high recognition.
Kim Won-hoon debuted in the broadcasting industry as a comedian for KBS' 30th open recruitment in 2015, and showed his passion for comedy by taking on various corners on KBS' 'Gag Concert'.
Currently, he is working as a member of the comedy channel 'Short Box' and is showing off his creative skills. Through 'Short Box', it began to receive a lot of love for its various concepts, including 'long-term love' content, and grew into a large and popular channel with 2.74 million subscribers.
Kim Won-hoon, who is receiving love calls from various fields, was selected to throw the first pitch, a symbol of popularity, twice this year alone, throwing the first pitch in the SSG Landers KIA Tigers opening game on April 1st and in the SSG Landers NC Dinos semi-playoffs on October 23rd. He is also in the spotlight as a popular comedian.
Meanwhile, Wonhoon Kim plans to show a variety of activities through a wide range of activities that are not limited to the field of comedy.
Ryu Yae-ji, Ten Asia Reporter ryuperstar@tenasia.co.kr