ENTERTAINMENT
Broadcaster Jang Young-ran "Honestly confessed to my child that I couldn't study"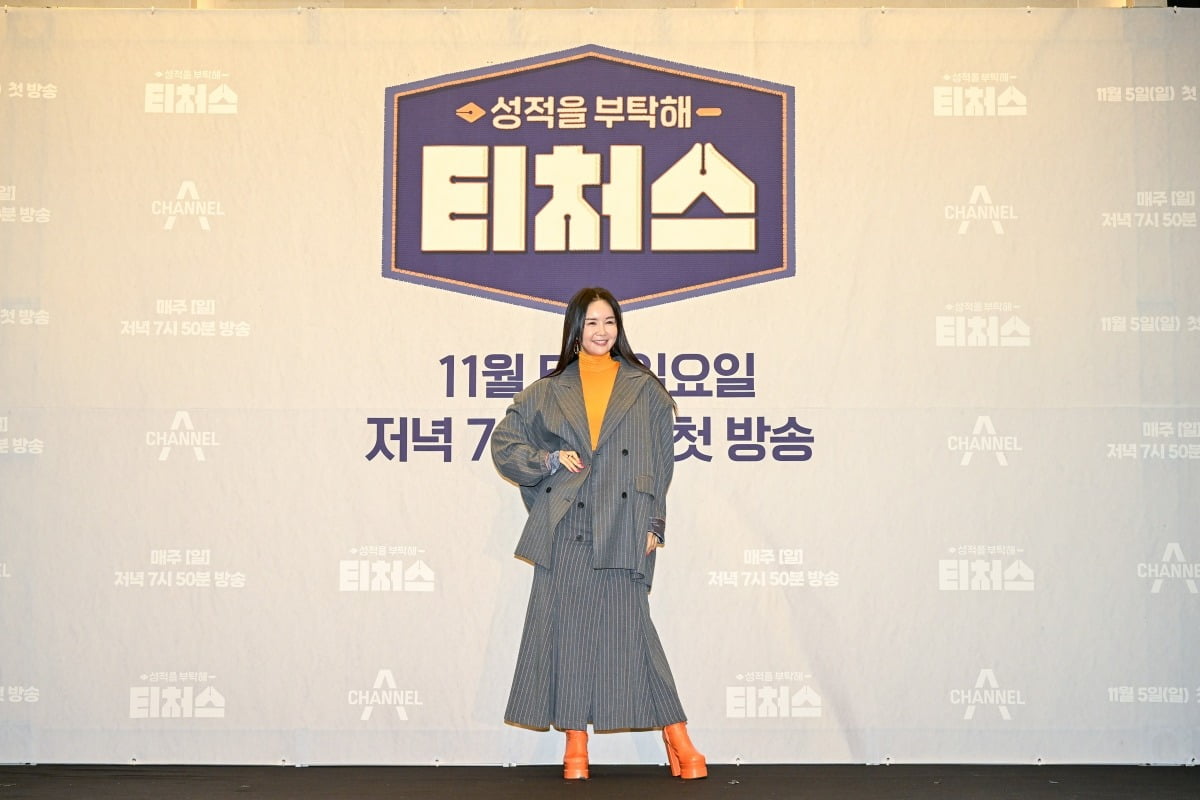 Broadcaster Jang Young-ran revealed her passion for the 'Teachers' program.
On the morning of the 2nd, a production presentation for Channel A's entertainment show 'Teachers Please Take Care of My Grades' was held at the Stanford Hotel in Sangam-dong, Seoul. Jeon Hyun-moo, Han Hye-jin, Jang Young-ran, Jeong Seung-je, Jo Jeong-sik, Kim Seung-hoon CP, and Yoon Hye-ji PD attended.
'Teachers, Please Ask for My Grades' (hereinafter referred to as 'Teachers') is a program where the best instructors directly coach middle and high school students who are worried about their studies and grades to improve their grades. The production team of 'My Baby, the Golden Child of Parenting These Days', is working together again to raise expectations.
On this day, Jang Young-ran said, "I am actually a shepherd's mom," and "I have finally seen the light. I am sincere as the MC for this program."
He continued, "Originally, I told my children, 'Mom, you did a good job studying,' but when my child went to elementary school, the level of questions increased. From then on, I couldn't answer, so I honestly confessed, 'Mom, I didn't study well.' I empathize with the children who can't study. "I can speak for you. I also learned a lot while programming, so I could cut my guarantee," he said, making everyone laugh.
'Teachers' will premiere on the 5th at 7:50 PM.
Ten Asia Reporter Kim Seo-yoon seogugu@tenasia.co.kr