ENTERTAINMENT
YG Treasure opens 'Best Friend Concept' pop-up store in Gangnam on the 10th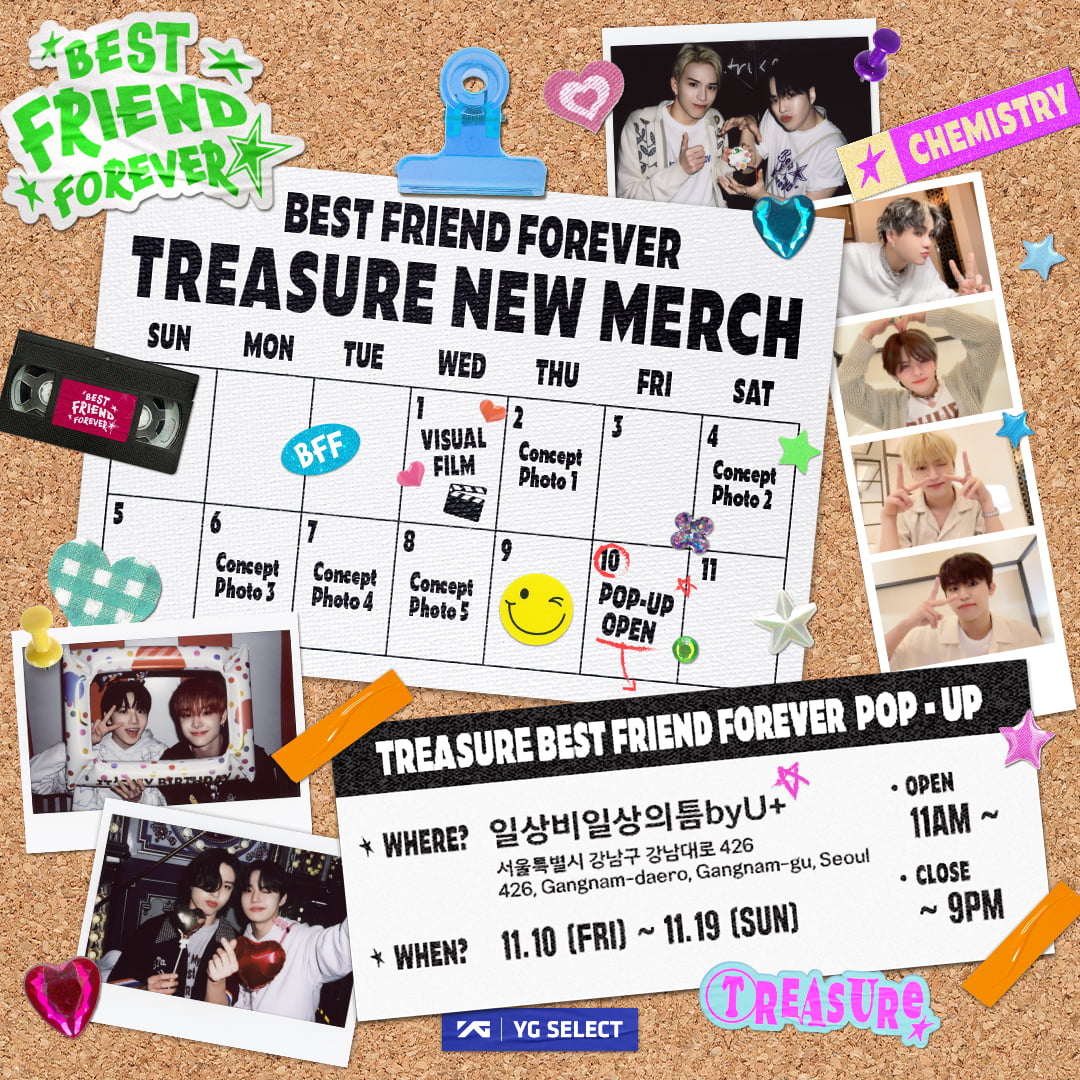 YG's idol group Treasure opens a new MD pop-up store in Gangnam, Seoul with the motif of special friendship between members, aka 'BFF (Best Friend Forever)'.
YG PLUS, a company specializing in entertainment infrastructure and IP business, announced that it will operate Treasure's 'BFF' concept pop-up store at Gangnam's daily life gap byU+ (426 Gangnam-daero, Gangnam-gu, Seoul) for a total of 10 days from the 10th to the 19th of this month.
The Treasure Pop-up Store presents content that emphasizes the strong bond and friendship between Treasure members under the theme of 'Best Friends Forever'.
In order to express the strong chemistry between the members, Treasure members personally filmed 'various contents with the BFF concept' in various resting places such as hotels and amusement parks and included them in the official MD. In order to strengthen the bond with fans, the feature of this pop-up store is that it has an experience space and photo zone that mimic the space in the video.
In addition, a special event will be prepared along with an MD lineup that embodies Treasure's unique and lively sensibility, providing a wealth of entertainment for fans.
A YG PLUS official who planned the event said, "It is meaningful to show fans the deep relationship between the members and the artist's unaffected appearance off stage," and added, "Through the concept of BFF, Treasure and Treasure Maker (fandom name) "We planned to provide a place where we can create special memories together," he said, explaining the meaning of the pop-up.
Treasure Maker's keen interest in the 'BFF Pop-up Store', which will go beyond a simple sales space and become a place for communication between artists and fans, is expected.
Ryu Yae-ji, Ten Asia Reporter ryuperstar@tenasia.co.kr