ENTERTAINMENT
Yoo Seung-ho successfully completes his first fan meeting in Japan in 4 years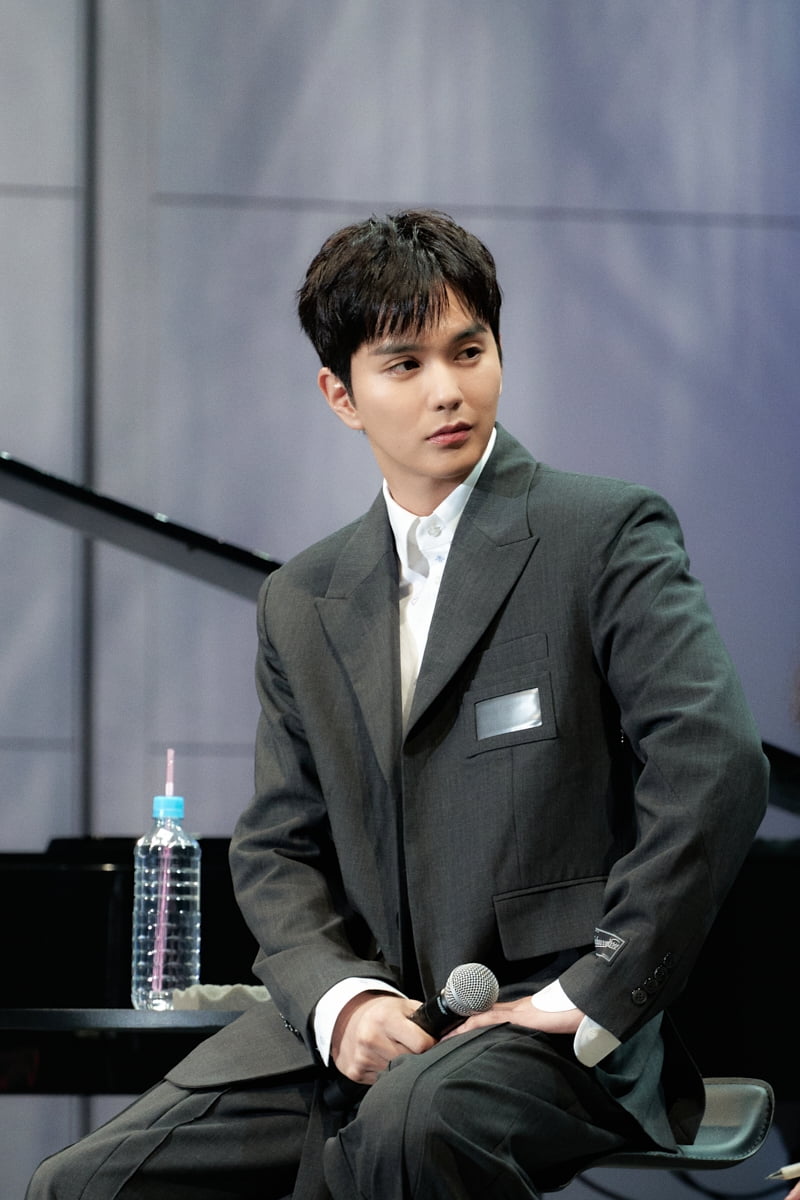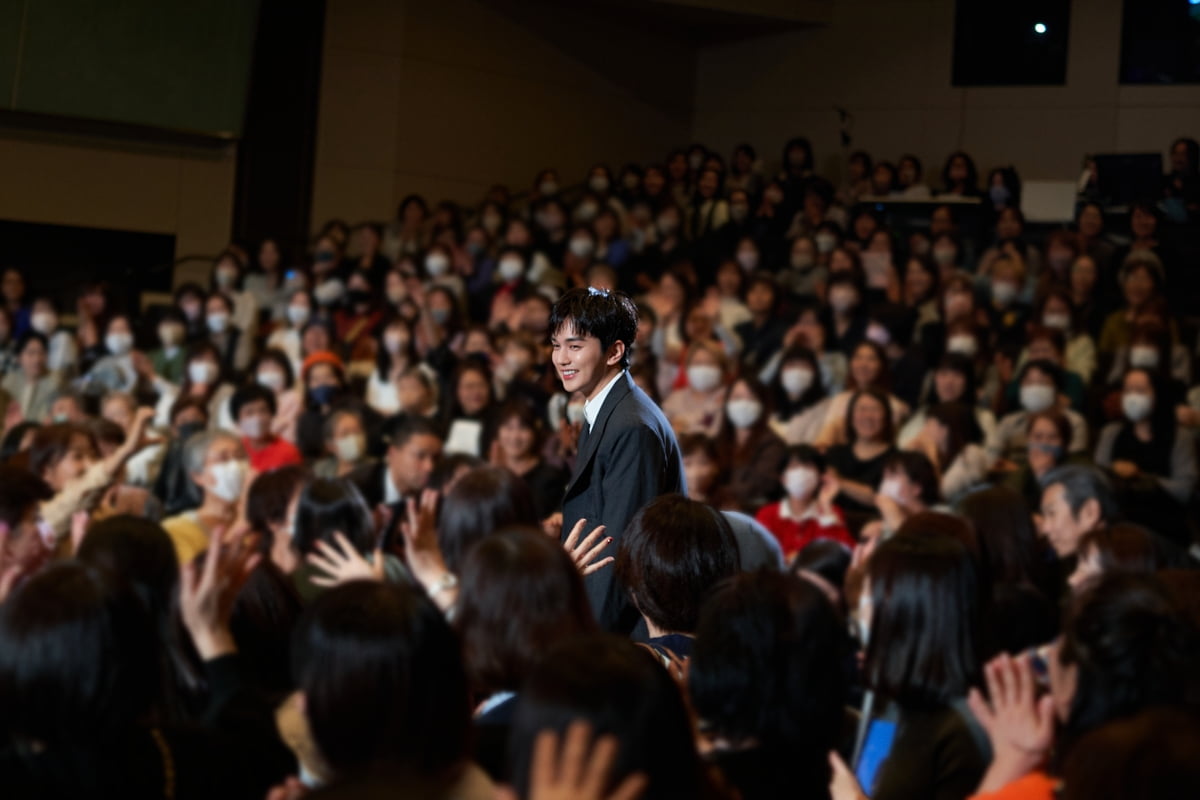 Actor Yoo Seung-ho wholeheartedly filled 150 minutes at a Japanese fan meeting.
Yoo Seung-ho visited Japanese fans for the first time in four years through the 2023 Japanese fan meeting 'YOOTOPIA' at Yamano Hall in Tokyo on the 27th. This fan meeting was held with the meaning that the place where Yoo Seung-ho and fans are together is utopia, and 'let's have a dream-like time together.'
Yoo Seung-ho spent meaningful time with fans he had not seen in a long time with passion and sincerity. Yoo Seung-ho, who actively presented his opinions from the planning stage with a focus on fan participation programs, led the 2 hours and 30 minutes with a variety of compositions such as TMI talk, situational comedy corner, piano performance, and gift making.
Yoo Seung-ho, who made a surprise appearance from the audience with a shy expression, went on stage, making eye contact with each fan and greeting them warmly. Yoo Seung-ho greeted with a trembling voice, saying, "I am glad to welcome you. I will have a good time in Utopia and gradually relax," and opened the door to the fan meeting brightly, receiving enthusiastic cheers.
Yoo Seung-ho continued the excitement by talking honestly about his daily life and acting in the talk corner. Yoo Seung-ho, who cheerfully showed off shadow boxing and said he started boxing as a new hobby, answered the question, "What made you happy recently?" and answered, "I'm good at acting."
He also revealed hidden behind-the-scenes stories along with scenes from previous works he has appeared in. 'QuizTopia' is a corner where you can guess the work by looking at part of the photo, such as the shooting location and still cuts, and Yoo Seung-ho was surprised by guessing the drama 'Remember - War of the Son' in an instant using only a backpack as a prop. Yoo Seung-ho chose this work as one of his most memorable works, recalling his past in which he paid a lot of attention to acting aspects such as his appearance, tone of voice, and behavior in order to naturally play the role of high school student Seo Jin-woo.
In the 'LoveTopia' corner conducted after receiving a preliminary survey from fans, Yoo Seung-ho showed off the famous line "I won't leave your side anymore" from the drama 'The Monarch - Master of the Mask', which ranked first in the most exciting romantic scene, with a heavier voice and eyes. By acting in Japanese, the concert hall was instantly transformed into a sad atmosphere, leaving a deep lasting impression.
In particular, Yoo Seung-ho played a piano song with sincerity in every note, lighting up the darkness of the concert hall with a sweet melody. It is said that Yoo Seung-ho learned the scales again for the first time in 10 years and practiced the piano consistently every week to improve the quality of his performances for his fans amidst his busy schedule.
Yoo Seung-ho presented unforgettable moments with his fans through a situational comedy corner with his kindness and delicacy. Yoo Seung-ho, who realistically portrayed the romantic situation of a lover who asks for a date and does not want to break up after the date, caused sweet excitement with fans. In mini games such as jegichagi and ping pong ball lifting, he showed off his unexpected charm with his witty and lively appearance.
Yoo Seung-ho, who had a dream-like time with his fans in 'Utopia', carefully created a dream catcher that is said to filter out nightmares and a herbarium filled with flowers as gifts to his fans. He mentioned his drawing skills, which became a hot topic during his recent appearance on 'Running Man', and drew laughter by drawing a picture of a cute cat on an eco bag.
Yoo Seung-ho said, "I was nervous because it was my first time meeting my fans in a long time, but I was happy and happy." He expressed his gratitude and said, "I am so grateful and loved to all of you who came here today that I cannot express it in words," and left a deep impression on everyone as he sent them off with a sincere heartfelt farewell.
Meanwhile, Yoo Seung-ho, who successfully transformed himself into a new actor in the recently concluded Wave original drama 'Deal', is scheduled to visit domestic fans through a fan meeting 'SCENE' on the 19th.
Ryu Yae-ji, Ten Asia Reporter ryuperstar@tenasia.co.kr