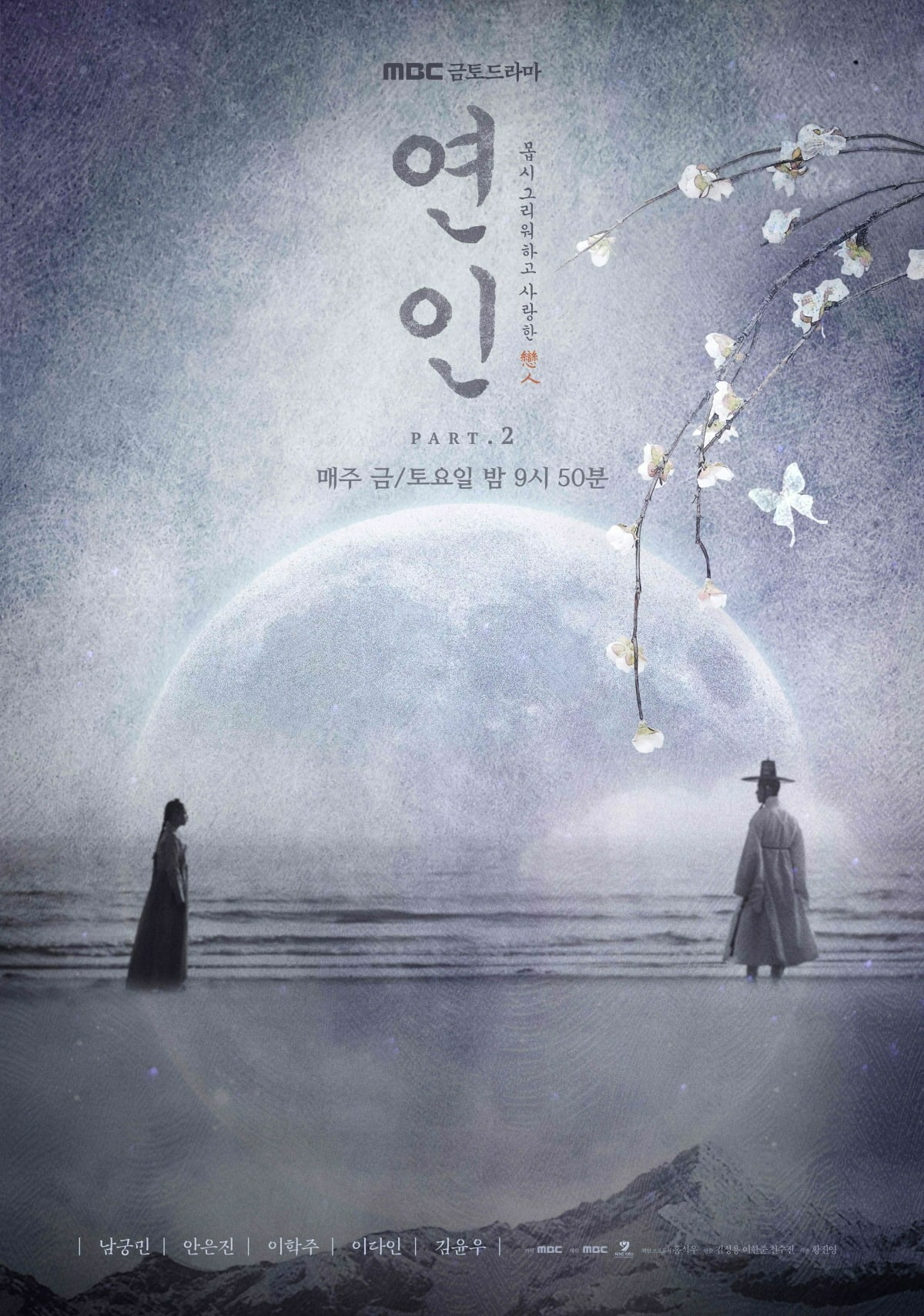 MBC's Friday-Saturday drama 'My Dearest' is positively considering an extension.
On the 1st, MBC announced, "Due to the popularity of the drama, we are positively discussing an extension and are adjusting the programming plan by slightly delaying the scheduled end date." He also said, "Depending on the results of the 3rd game of the professional baseball postseason playoffs, there is a possibility of broadcasting the 4th game on Friday the 3rd, so episode 17 of 'My Dearest' is scheduled to be broadcast on Saturday the 4th." He added, "We will check the completeness of the remaining important scenes in the second half. "I will work harder to improve it," he said.
'My Dearest', which is loved by viewers by depicting the heartbreaking fateful epic of Lee Jang-hyun (Namgoong Min) and Yoo Gil-chae (Ahn Eun-jin), not only ranked first in viewership ratings in its time slot, but also ranked first in the overall program topic for three consecutive weeks after Part 2 began airing. It ranks first and is in the spotlight as the most popular drama in the second half of the year. In addition, Nam Goong Min and Ahn Eun-jin, the leads of 'Lovers', are continuing their steps as popular actors by alternately taking first and second place in most topicality.
Another reason for considering the extended broadcast of 'My Dearest' was the will to 'unfold the story that was prepared with so much effort into production.' As 'My Dearest' was planned as a part-time series, the deepening love story of Jang-hyeon and Gil-chae and the story of the prisoners' return, which unfold in the second half, are gaining a lot of sympathy, and this reflects concerns about the story's harmony in order to properly express this. In addition, as there are many viewers who call themselves 'lovers,' it can be interpreted that the opinions of fans who want to see more of 'Lovers' are reflected to some extent.
Episode 17 of 'My Dearest' will be broadcast at 9:50 PM on the 4th.
Taeyuna, Ten Asia Reporter youyou@tenasia.co.kr