ENTERTAINMENT
Park Ha-sun, from movies to dramas, entertainment, and plays... Busy, busy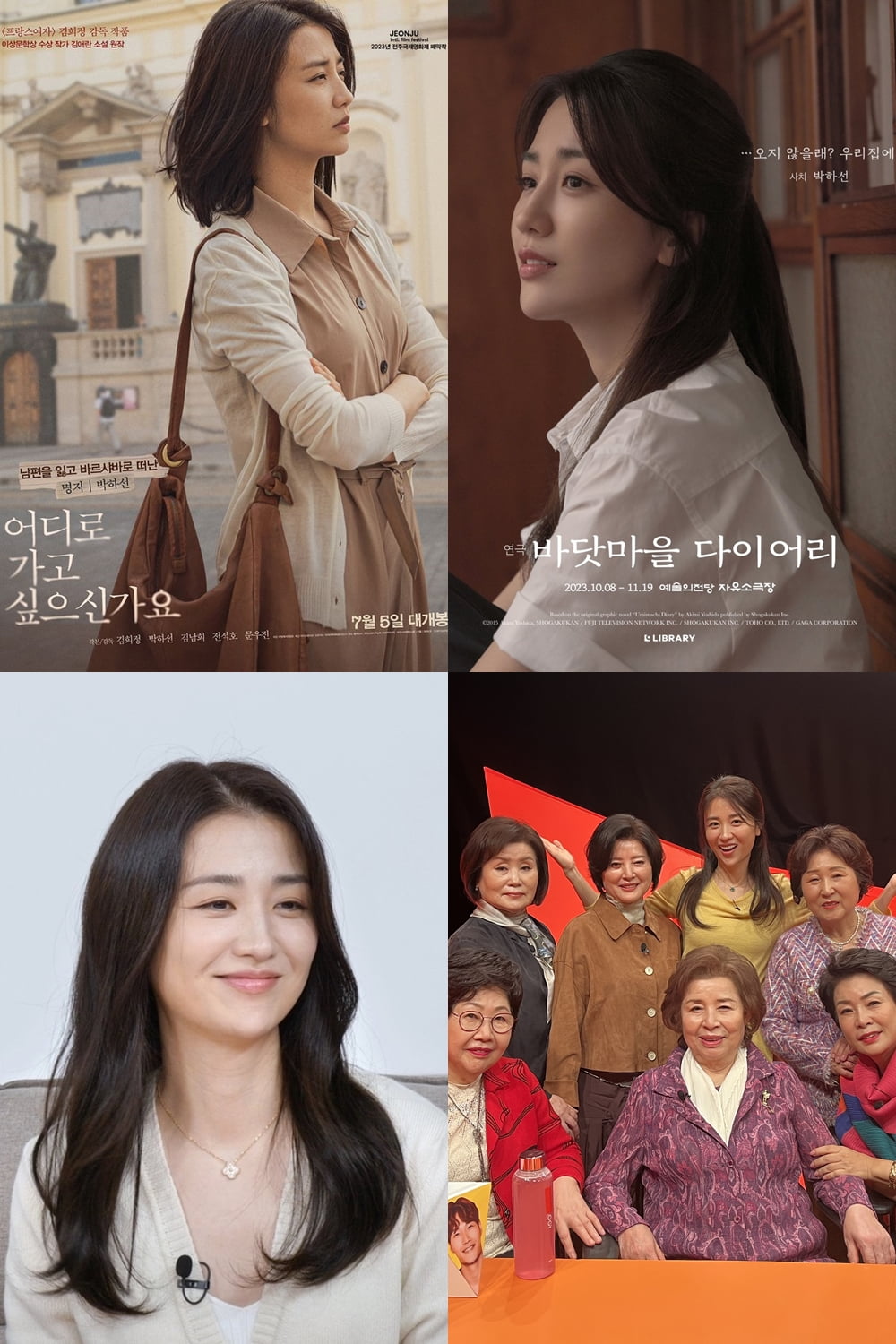 Actress Park Ha-sun is showing off her steady progress in the second half of this year.
Park Ha-sun has been interacting with the audience through the play 'Sea Village Diary' starting on the 8th. Meanwhile, it is attracting attention as it is carrying out all-round activities that cross fields, including various entertainment programs, dramas, movies, radio, and advertisements.
First, Park Ha-sun kicked off her activities in the second half of the year with the movie 'Where Do You Want to Go', which was released in July of this year. Playing the role of Myeong-ji, who loses her husband in a sudden accident in the play and leaves for Warsaw, Poland, she received rave reviews for her sincere performance that gives a calm yet heavy impact. The work was the closing film of the 24th Jeonju International Film Festival and the opening film of the 16th Hungarian Korean Film Festival. was selected and added a meaningful line to his filmography.
Park Ha-seon, who has had a busy schedule traveling to and from domestic and international film festivals, has confirmed her appearance in the KBS2 Drama Special 2023 one-act play 'Why Did the Madam Give Meat to Madangsoi' and completed filming. 'Why Did Madam Give Meat to Madangsoi' is the story of a Joseon couple who go through all sorts of hardships due to the lack of 'communication' between the couple, and Park Ha-sun takes on the role of Choi Seol-ae, a woman who shines with beauty and elegance that cannot be hidden. She, who is about to appear in a historical drama for the first time in 13 years, is expected to play the elegant yet cute role of Choi Seol-ae, giving viewers fun to watch with a more honest and cheeky perspective, and arousing realistic sympathy.
Park Ha-sun's performance could also be seen in entertainment shows. He recently appeared on KBS2's 'Problem Son of the Rooftop' and SBS's 'My Little Old Boy', and attracted attention with his likable and unexpected charm by demonstrating not only his candid remarks but also his hidden dancing skills. He also boasted a unique sense of entertainment by telling relatable stories at the right time.
Thanks to the ten-day performance, the play 'Sea Village Diary', which was attempted for the first time in 13 years, is also selling out every performance. 'Sea Village Diary' is a work that plainly shows the process of three sisters, Sachi, Yoshino, and Chika, accepting their half-sister, Suzu, as family. Sachi, played by Park Ha-sun, is the eldest of the sisters and a character who invites Suzu to live together and creates a new family. She is said to have brought heartwarming emotions and tears to the audience. With Park Ha-sun's passionate performance, the work received high ratings with 9.5 points on Interpark and 10 points on Yes24.
Attention is focused on Park Ha-sun, who is actively engaged in not only screens and TVs, but also theater stages and various content.
Meanwhile, the play 'Sea Village Diary' starring Park Ha-sun can be seen at the Jayu Small Theater of the Seoul Arts Center Opera House until November 19.
Ryu Yae-ji, Ten Asia Reporter ryuperstar@tenasia.co.kr