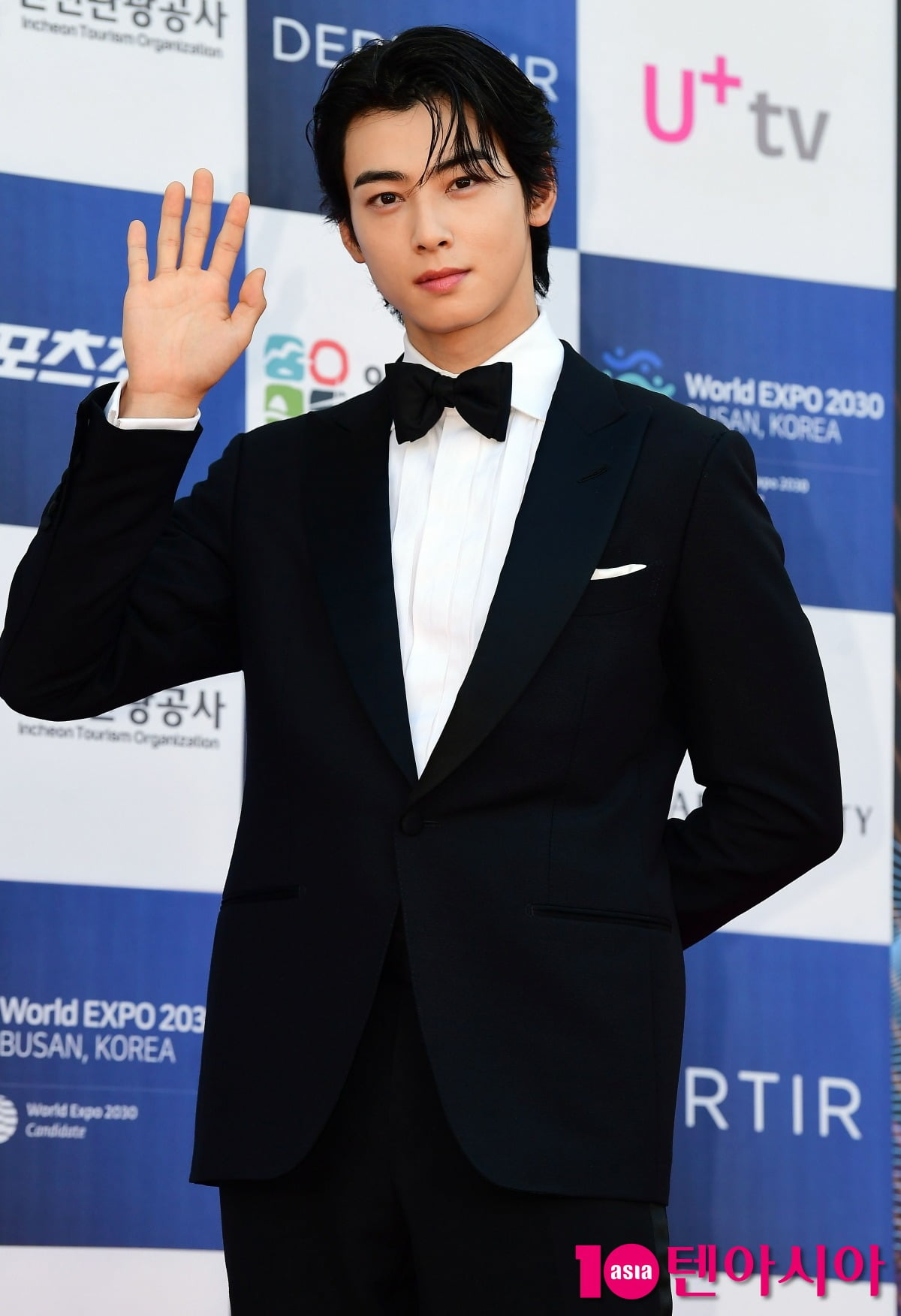 Singer and actor Cha Eun-woo was selected as a 'global icon.'
According to his agency Fantagio on the 27th, Cha Eun-woo will become the first Asian artist to win the 'Global Icon Award' category at the music awards ceremony 'MTV VMAJ 2023', which will be held at K Arena Yokohama, Japan on November 22nd and 23rd.
The 'Global Icon Award' category is a prestigious category that has been won by pop stars such as QUEEN, GREEN DAY, and EMINEM at the 'MTV EMA'. Cha Eun-woo was recognized for his activities and influence around the world, including Korea and Japan, and became the first Asian artist to receive the award.
Cha Eun-woo is a member of the K-POP boy group Astro and is actively engaged in various activities as an actor. She is currently appearing as Jin Seo-won, the main character in the popular MBC drama 'I Love You Today', and also showed off her versatility by singing the drama's first OST, 'Jealousy'.
In particular, Cha Eun-woo's actions not only domestically but also globally are bringing joy to more people. Last year, Cha Eun-woo met about 50,000 global fans and had a meaningful time with his solo fan meeting tour '2022 Just One 10 Minute Starry Caravan' in six Asian cities.
'I Love You Today', which is currently being broadcast, also proved Cha Eun-woo's hot topic by ranking first in 93 countries in the first week of its release on the global OTT platform Rakuten Viki. Meanwhile, winning the 'Global Icon Award' is expected to once again demonstrate Cha Eun-woo's global power. Cha Eun-woo plans to attend MTV VMAJ 2023 to receive the award and meet local Japanese fans.
Kang Min-kyung, Ten Asia reporter kkk39@tenasia.co.kr