ENTERTAINMENT
'Vinyl House' Kim Seo-hyung wins Best Actress Award for the third time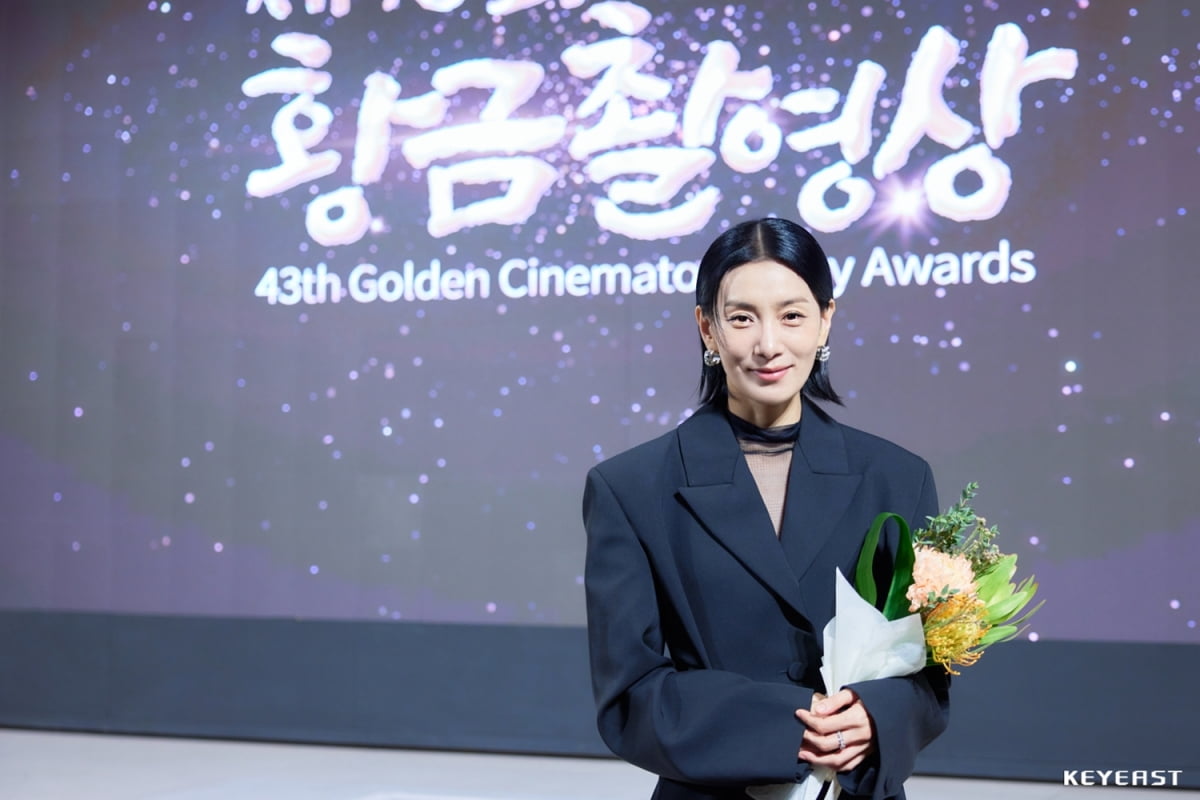 Actor Kim Seo-hyung won three awards for Best Actress.
Kim Seo-hyung won the Best Actress Award for the movie 'Vinyl House' at the '43rd Golden Cinematography Awards' held on the 19th. This is the third time following the '43rd Korean Association of Film Critics Awards (Episodes)' and the '32nd Buil Film Awards'.
In response, Kim Seo-hyung said, "The director is the person who communicates the most with the actors on set. "No matter what kind of acting the actor does, he waits and sometimes makes it dramatic," he said. "While acting, there are times when I don't believe it even though I want to believe it, but when the camera rolls, I naturally become immersed in it." He gave credit to the cinematographers who worked with him, saying, "I am grateful to the directors who waited and filmed me every time."
He also said, "I came to the 'Golden Cinematography Award' awards ceremony for the first time today, and I am so honored and unbelievable that I am standing there for the 43rd episode. He ended with a meaningful comment, "Thank you again," and was deeply moved.
With this, Kim Seo-hyung achieved the honor of winning three Best Actress awards for the movie 'Vinyl House'. Despite his tight life, he plays the role of Mun-jeong, who works as a caregiver for a couple, Tae-gang (Yang Jae-seong), who is visually impaired, and Hwa-ok (Shin Yeon-sook), who suffers from dementia, and whose dream is to have a home to live in with their son. solved it In particular, as the play reached its climax, he showed explosive acting and received favorable reviews from critics and audiences.
His heavy presence was also evident in the records. Among the films produced by the Korean Academy of Film Arts (KAFA), 'Vinyl House' was selected as the film that attracted 10,000 viewers in about two years. Recently, it has been attracting attention as it topped the movie popularity rankings immediately after being released on global OTT platforms such as Netflix, Watcha, Wave, and Tving.
Meanwhile, the movie 'Vinyl House' starring Kim Seo-hyung is a story about how Mun-jeong, who lives in a greenhouse and works as a caregiver, makes an irreversible choice to cover up the death of an old woman he was caring for in an accident, leading to catastrophe. It is currently available through various global OTT platforms.
Ryu Yae-ji, Ten Asia Reporter ryuperstar@tenasia.co.kr