ENTERTAINMENT
Lee Kyu-hyung holds his first solo concert since his debut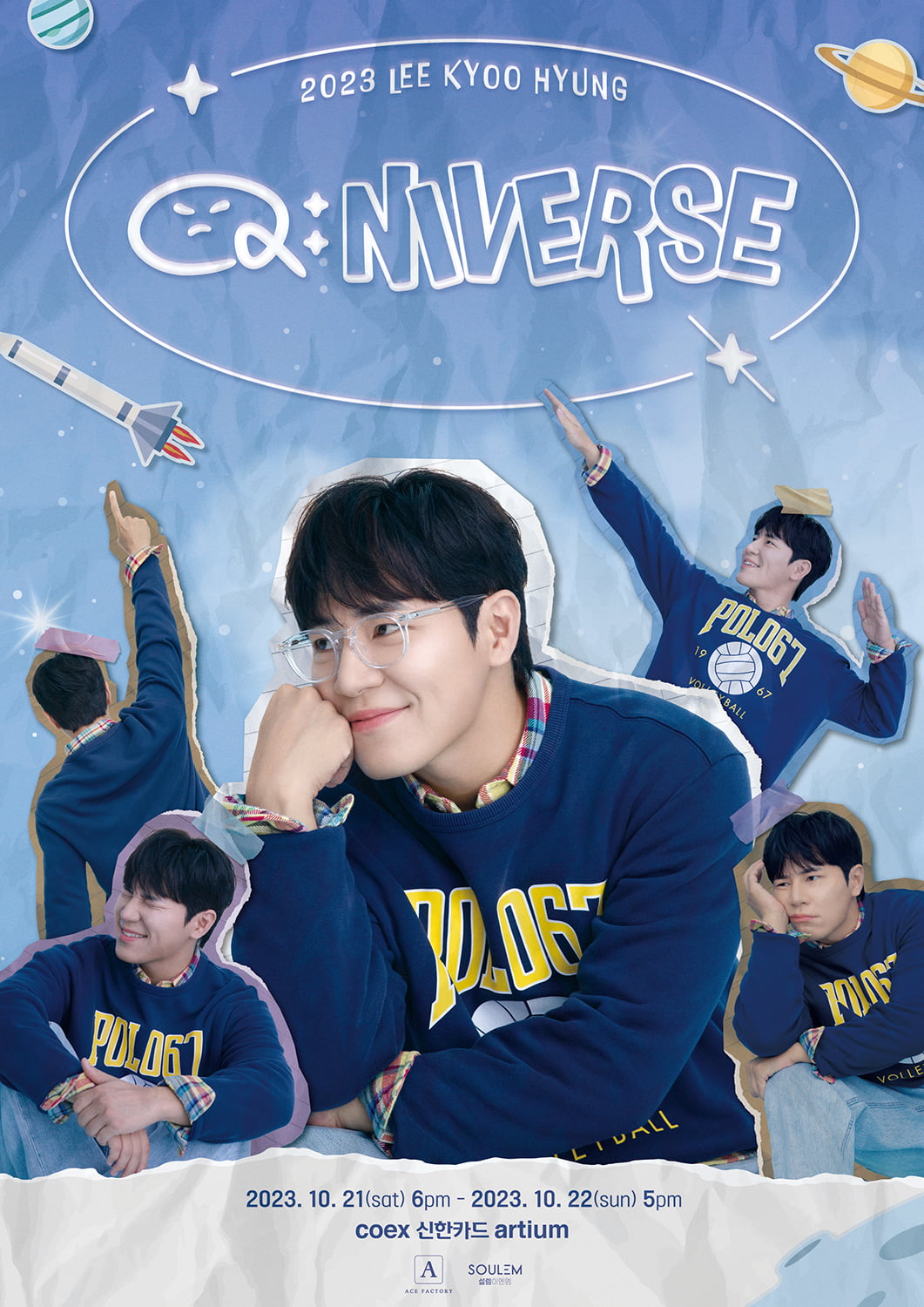 Actor Lee Kyu-hyung will hold his first solo concert since his debut.
Actor Lee Kyu-hyung will hold the '2023 Lee Kyu-hyung Concert Q:NIVERSE (hereinafter referred to as 'Qiniverse')' at the Shinhan Card Artium at COEX in Seoul for two days on October 21st and 22nd. 'Quniverse' is a compound word of the alphabet 'Q', reminiscent of Lee Kyu-hyung's name, and 'UNIVERSE', which means universe, and contains the meaning of providing infinite talent and charm as Lee Kyu-hyung's universe. Attention is focused on the news of the 'Quniverse' performance to be performed by Lee Kyu-hyung, who has infinitely expanded his field as a trusted actor who travels between media and the stage.
As 'Quniverse' is Lee Kyu-hyung's first solo concert since his debut, Lee Kyu-hyung will directly participate in the planning and organization of the performance and actively communicate with the audience. From writing a 'TMI profile' that digs into actor Lee Kyu-hyung in detail, to taking a look at his previous works, to introducing the stories he received from the audience before the performance, and providing appropriate songs and counseling, there was also a section to prepare for a rich performance.
Additionally, a 'fan song' that will add meaning to Lee Kyu-hyung's first concert will be released for the first time. Lee Kyu-hyung, who is known as a fan lover, is raising expectations by stimulating excitement even before the performance to see what kind of resonance the fan song full of affection for fans will deliver at the concert hall.
In particular, music director Tae-eun Kwon, who conducted different characteristics in broadcast programs such as 'Superstar K', 'Voice Korea', 'K-Pop Star', 'Phantom Singer', 'Super Band', and 'Singer Gain', and a live band. This will improve musical perfection. As a result, not only is it fun and touching to collect Lee Kyu-hyung's musical numbers, which were greatly loved by the audience, but also pop songs and fan songs that are reinterpreted with his own tone and sensibility. It makes us look forward even more to the stage that will be filled with Lee Kyu-hyung's charm and talent.
Meanwhile, actor Lee Kyu-hyung's first concert 'Q:NIVERSE' will be held at COEX Shinhan Card Artium at 6 PM on the 21st and 5 PM on the 22nd.
Ryu Yae-ji, Ten Asia Reporter ryuperstar@tenasia.co.kr