ENTERTAINMENT
Lee Jun-ho's first solo fan meeting in Asia gets off to a great start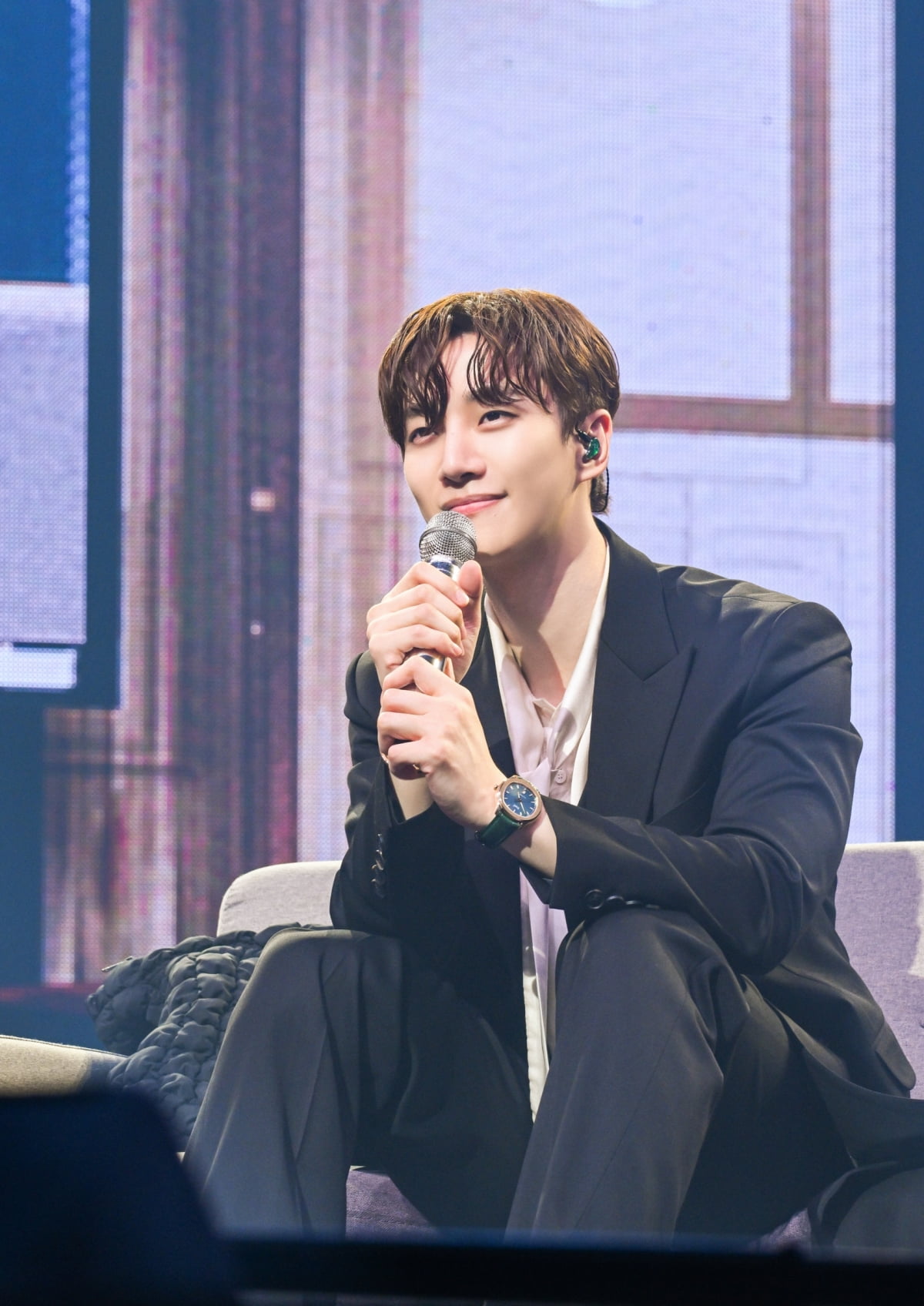 Group 2PM member and actor Lee Jun-ho kicked off his first solo fan meeting tour.
According to his agency JYP Entertainment on the 16th, Lee Jun-ho announced the spectacular start of his first fan meeting tour <JUNHO THE MOMENT 2023> at the Taipei Music Center on the 14th.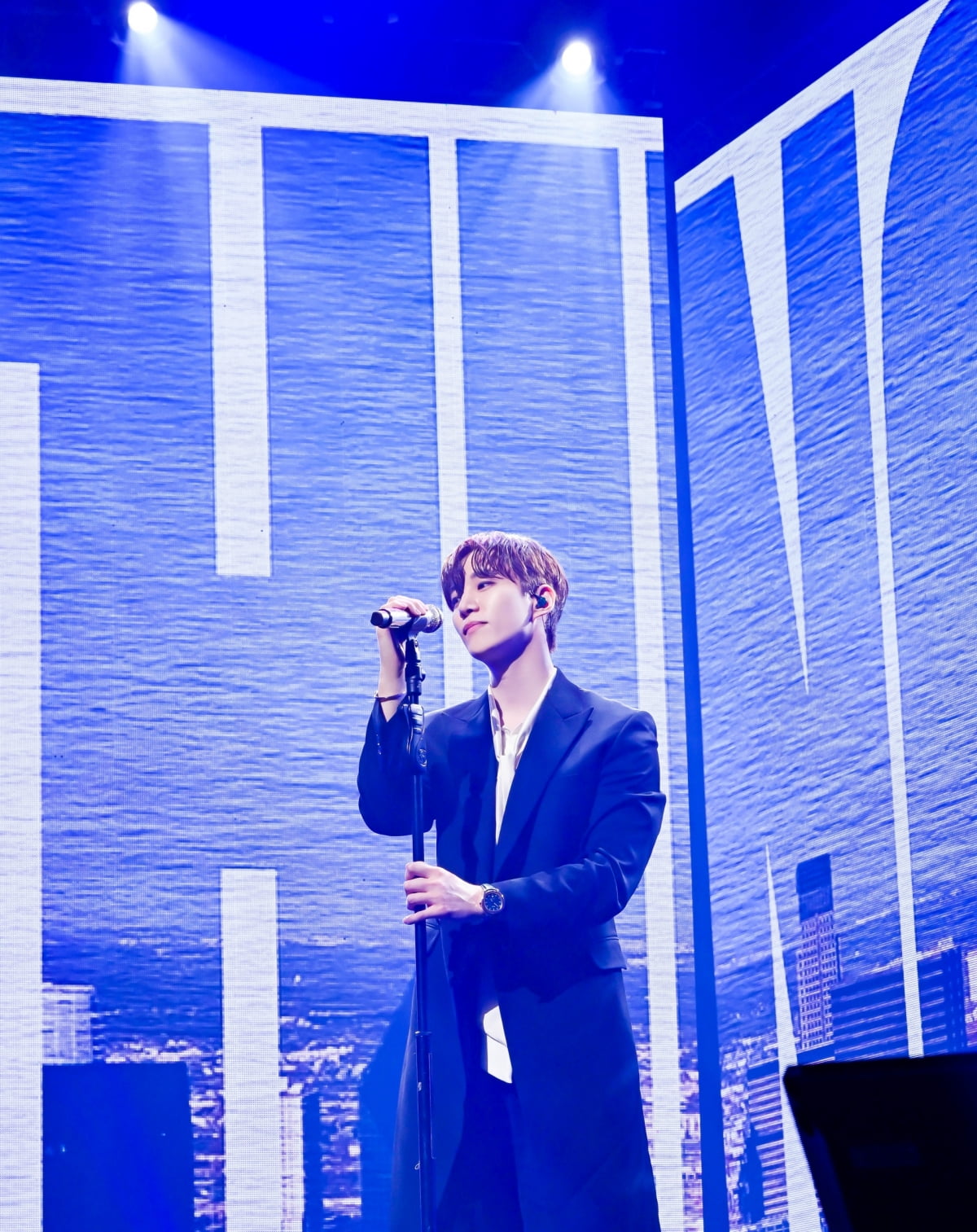 Like the tour title, this exclusive fan meeting has a talk corner where you can meet Lee Jun-ho of '2023 This Moment' and a rich stage set list, increasing the audience's satisfaction. It started with the performance of 'Nobody Else' and 'CANVAS', solo songs that many fans at home and abroad want to see, and when Lee Jun-ho gave his first greeting in the local language, the atmosphere at the concert hall instantly heated up.
In addition to the current status and TMI talk that fans were curious about, they also had time to share the behind-the-scenes stories of filming the MBC drama 'Red Sleeves' and the JTBC drama 'King the Land', as well as unreleased photos, creating a lively atmosphere. In addition, they responded to fans' wish lists, such as girl group dance challenges, snowball fight games, and photo shoots, and prepared various raffle events to repay their fans' love by sending them great love anytime, anywhere. In order to get closer to fans, they formed a consensus by singing OST songs from famous local movies and reproducing famous lines from 'King the Land' in the local language. At the end of the performance, he conveyed his heartfelt feelings through a video of a handwritten letter and left one more special moment.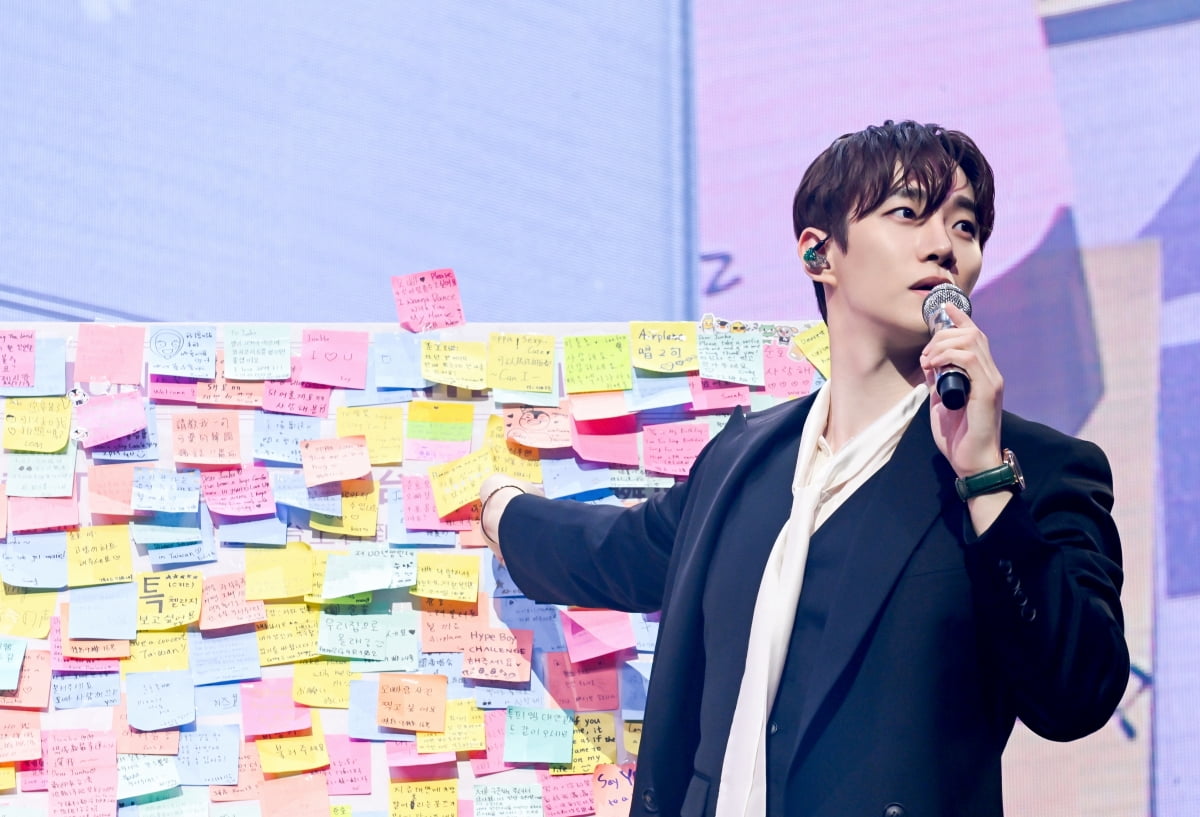 Lee Jun-ho performed the first Korean version of the Japanese special singles 'Can I' and 'Nothing But You', which were officially released in August of this year, as well as 'I'm In Love'. , 'Ride up', etc., and a diverse set list, highlighting the versatility of the artist. Fans responded with enthusiastic cheers to the eye-catching performance parade.
Lee Jun-ho, who could not hide his excitement over the surprise event prepared by his fans, said, "I was very touched by the phrase, 'I love Lee Jun-ho no matter what he looks like.' As much as I receive energy, I also want to be a great help to you. I will always love my work, music, and Lee Jun-ho. "I am happy that you have loved and supported me. I would like to express my sincere gratitude to the many audiences who came from far away today. I will definitely come back," he said.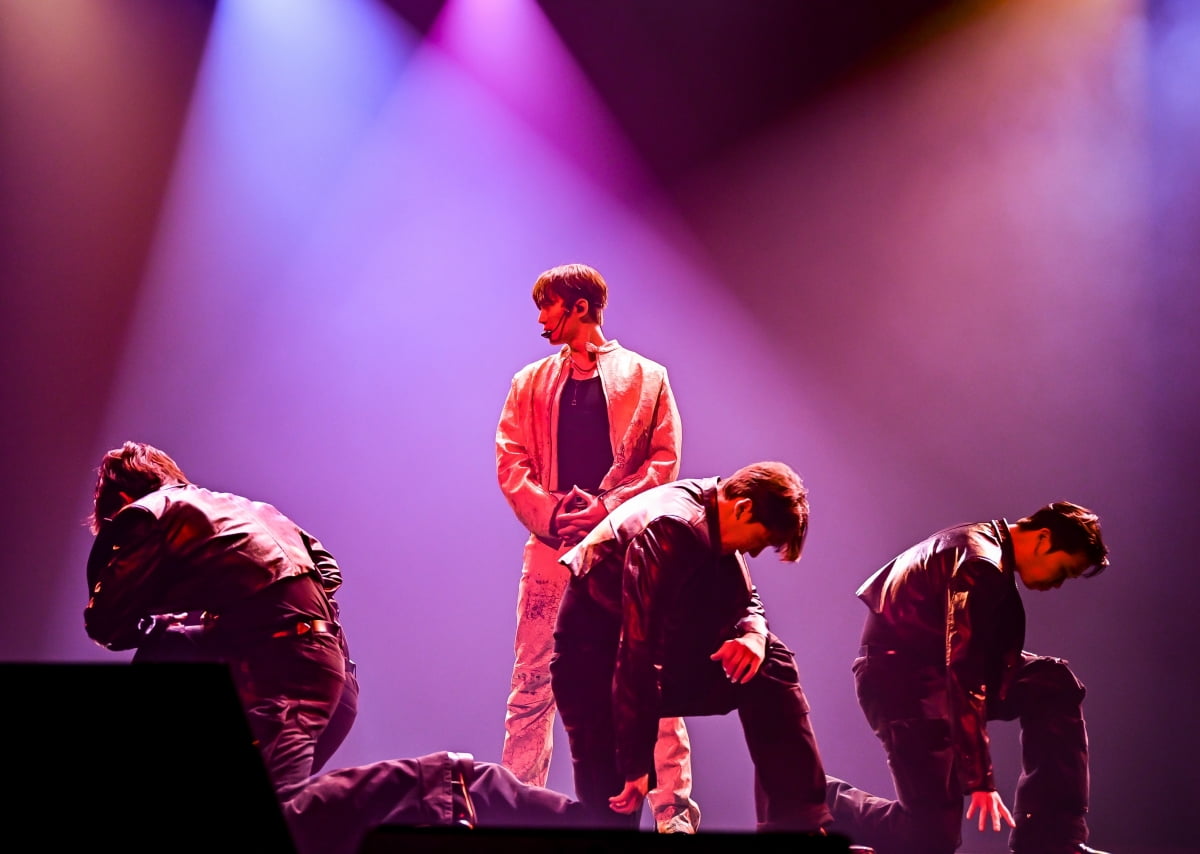 <JUNHO THE MOMENT 2023> is an expansion of the fan meeting <JUNHO THE MOMENT> held in Seoul in commemoration of his birthday in January 2022 to the Asian region, and has special meaning as Lee Jun-ho's first solo fan meeting tour. Following Taipei, we will meet fans in eight Asian cities and create unforgettable memories: Macau on November 4th, Manila on the 11th, Kuala Lumpur on the 18th, Jakarta on the 25th, Hong Kong on December 2nd, Singapore on the 8th, and Bangkok on the 10th. Is expected.
Previously, Lee Jun-ho successfully held his first solo arena tour in about 5 years, 'LEE JUNHO Arena Tour 2023 "Mata Aeru Hi"' (The Day We Meet Again), in Japan in July and August. Lee Jun-ho, who earned the nickname 'This Summer' by being with fans every summer, continues to be a hot global trend regardless of the season by filling the fall and winter with fans' time through this solo fan meeting tour.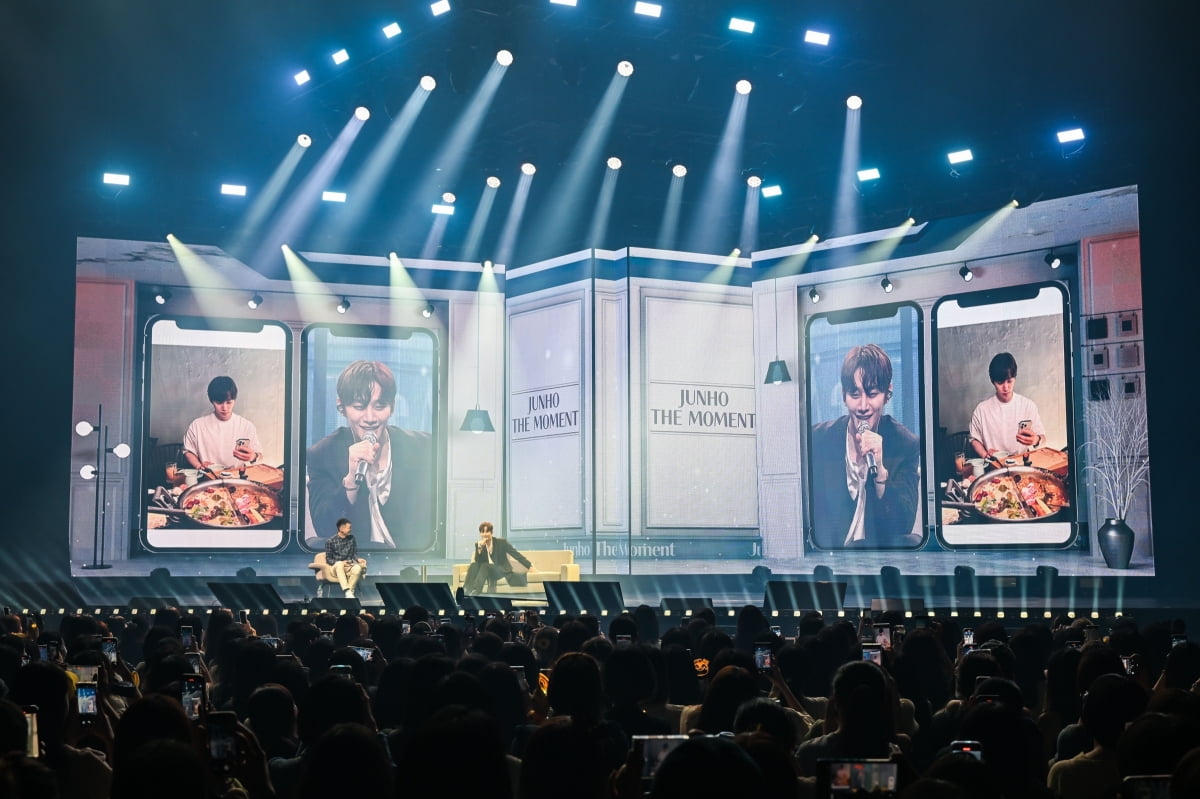 Kang Min-kyung, Ten Asia reporter kkk39@tenasia.co.kr