ENTERTAINMENT
"I'm sorry my mom is too old" Hong Hyun-hee reveals her daily life with her son Jun-beom for the first time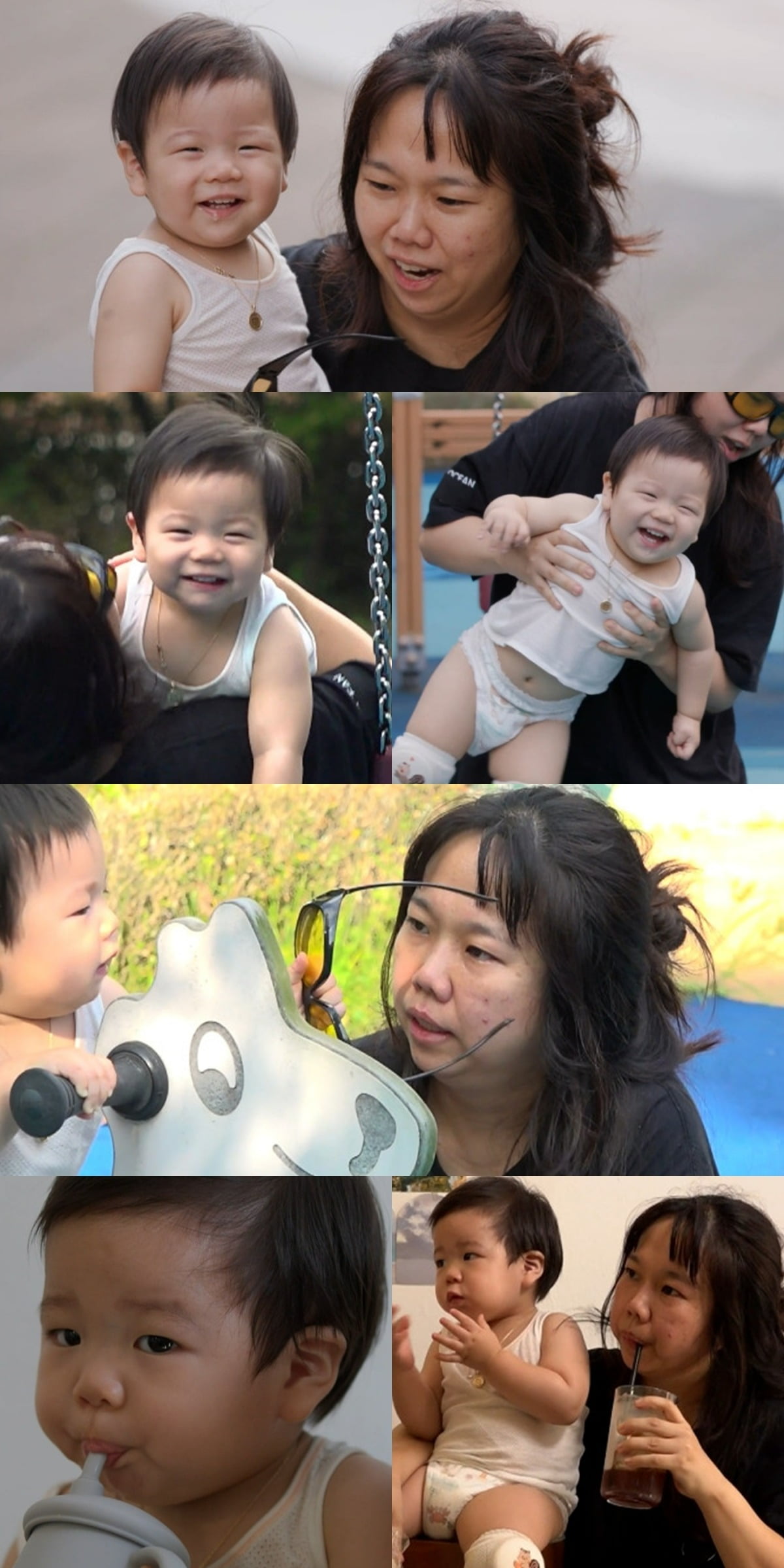 The daily lives of comedian Hong Hyun-hee and her son Jun-beom are revealed.
In the 267th episode of MBC's entertainment program 'Point of Omniscient Interfere' (hereinafter referred to as 'Point of Omniscient Interfere'), which will be broadcast at 11 pm on the 7th, Hong Hyun-hee's son Jun-beom appears for the first time and spends a day full of laughter.
On this day's broadcast, the delightful mother-child chemistry between Hong Hyun-hee and her youngest meddlesome son, Jun-beom, is depicted. Hong Hyun-hee spends a happy time playing on the swings and slides at the playground with her son Jun-beom. Jun-beom, who first appeared in 'All-Attendance', receives a lot of love from his aunts and uncles, while his excited smile disarms even the observers.
Jun-beom, who is full of charm, falls into an infinitely repetitive game of taking off Hong Hyun-hee's glasses, while Hong Hyeon-hee struggles to match Jun-beom's mood. Hong Hyun-hee, who quickly gets tired after playing with her whole body, sighs heavily and says, "I'm sorry that my mom is so old," making the viewers burst out laughing.
In addition, Hong Hyun-hee goes on an outing around the neighborhood with Jun-beom. The two buy bread at their favorite bakery and stop by a cafe to drink iced Americano and take a breather. Along with Hong Hyun-hee's realistic parenting story, we are even more curious about the daily lives of Hong Hyun-hee and her son Jun-beom, who never stop laughing.
Ten Asia Reporter Kim Seo-yoon seogugu@tenasia.co.kr