ENTERTAINMENT
Han Hye-jin is surprised by Ki Sung-yong, who is 8 years younger than her, by directly helping her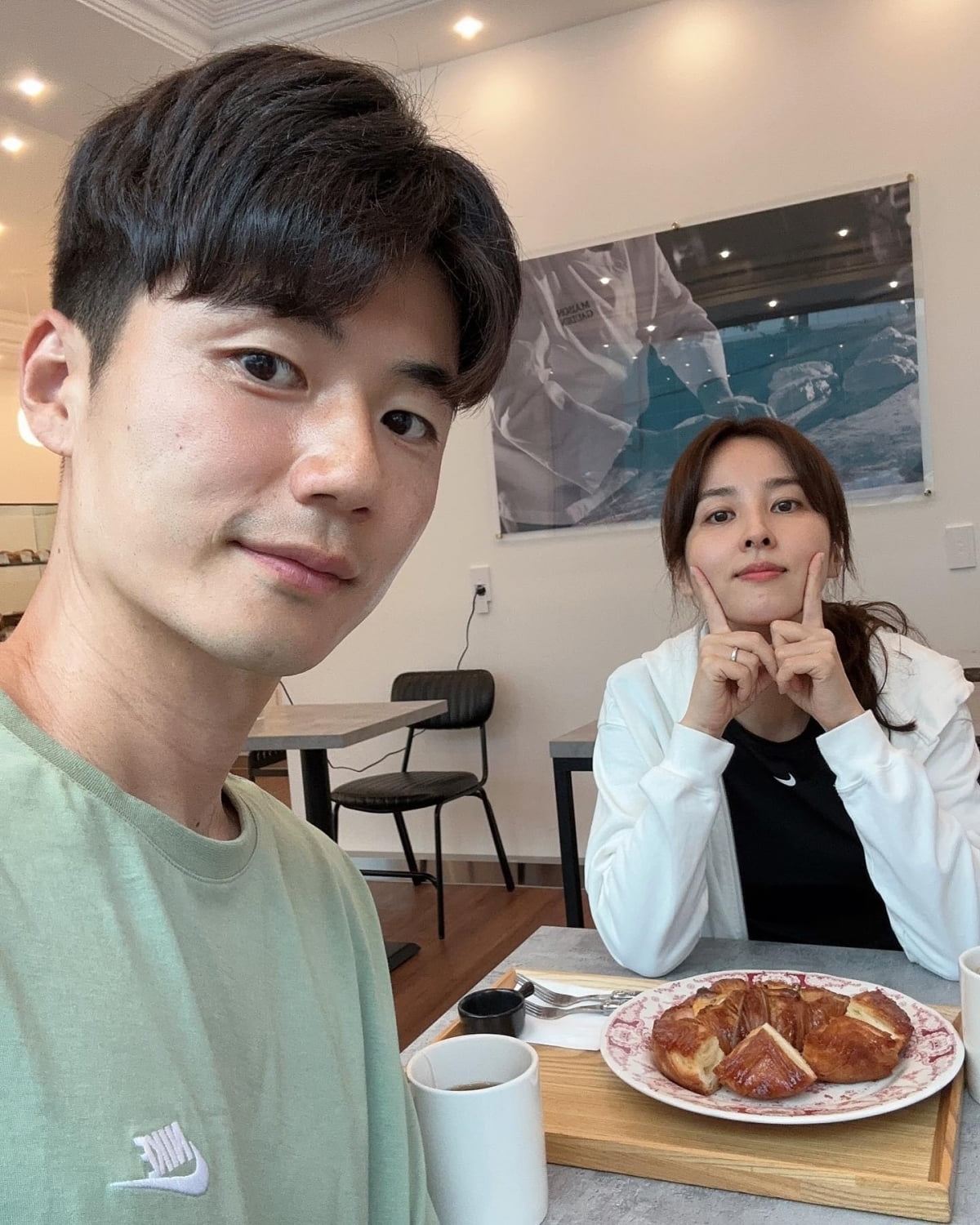 Actress Han Hye-jin boasted about her husband Ki Sung-yong, who is 8 years younger than her.
On the 25th, Han Hye-jin posted several photos with the message, "#Lunchbox of Love #Play Sea Village Diary #Husband's Surprise Gift #Thank you♥ I enjoyed it♡." She added, "I'm really encouraged!! My husband is popular with men, but doesn't he usually put my picture on his lunch box?"
The released photo shows the lunch box that Ki Sung-yong gave as a surprise, taken by Han Hye-jin herself. Ki Sung-yong included a photo of himself with the message, 'I support Sea Village Diary - Ki Sung-yong's dream.' Also, 'Awesome! Hyejin Han! bravo! A sticker saying 'Han Hye-jin!' was put on the juice.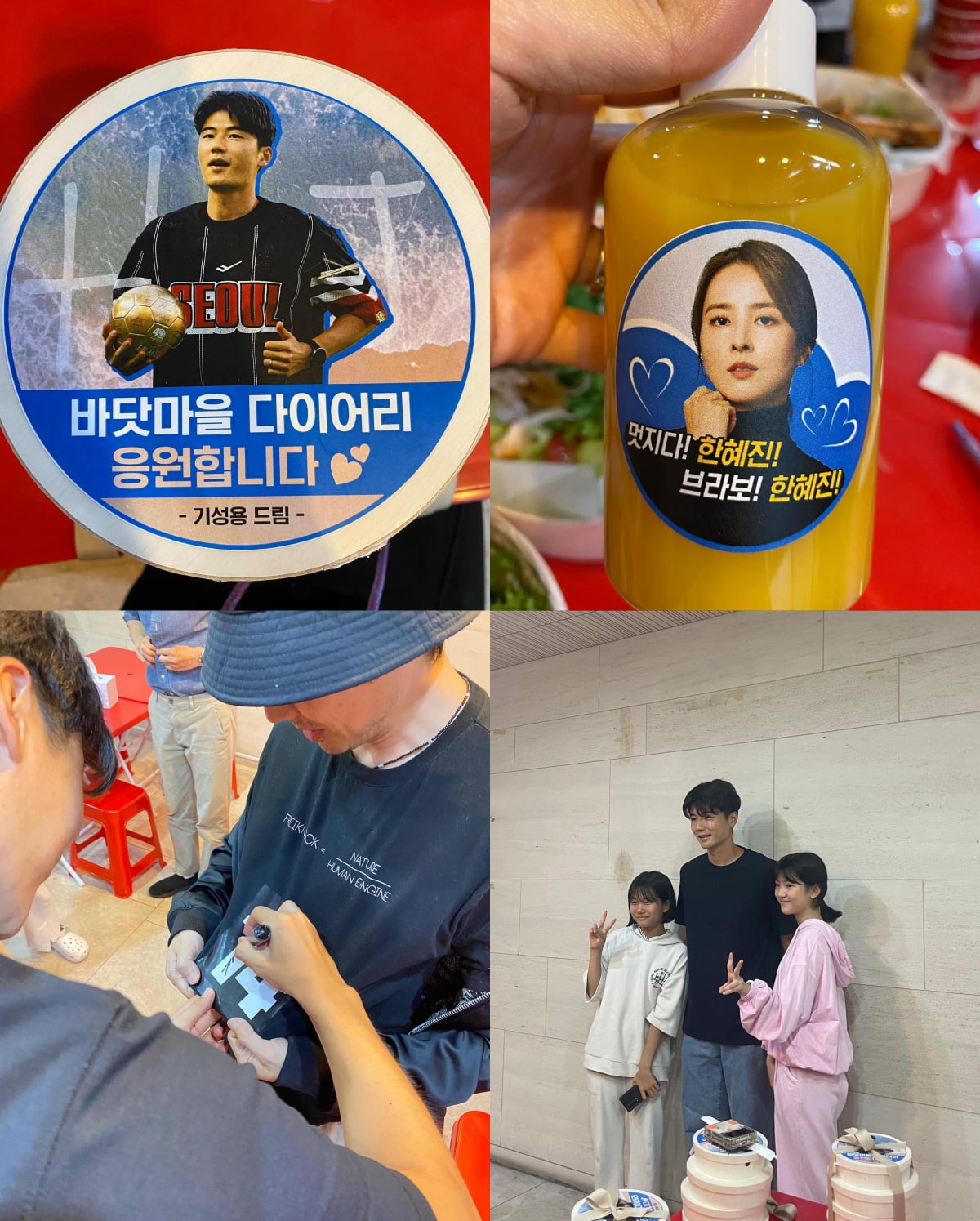 Ki Sung-Yong went out to support Han Hye-Jin, who was rehearsing for the play 'Sea Village Diary'. Hyejin Han takes on her first attempt at acting 27 years after her debut. 'Sea Village Diary', in which Han Hye-jin appears, is based on the movie 'Sea Village Diary' by director Hirokazu Kore-eda and simply shows the process of three sisters, Sachi, Yoshino, and Chika, accepting their half-sister, Suzu, as family.
In the play, Han Hye-jin plays Sachi, who creates a new family by inviting Suzu, the eldest and half-sister, to live with her. 'Sea Village Diary' starring Han Hye-jin will be performed at the Jayu Small Theater of the Seoul Arts Center Opera House starting October 8.
Ki Sung-yong left a comment on the post, saying, "Hahaha, cheer up for me hahaha." Kim Seong-eun said, "Wow, I'm really bursting with laughter." Park Tam-hee said, "Ah, this photo is really bursting with laughter. But did you deliver it yourself? You are the best groom." Park Ha-sun responded, "It was so delicious."
Han Hye-jin married soccer player Ki Sung-yong in 2013. He has one daughter.
Kang Min-kyung, Ten Asia Reporter kkk39@tenasia.co.kr