ENTERTAINMENT
Lee Bo-young ♥ Ji-seong, still dripping with honey… The 10th wedding anniversary pictorial is also hip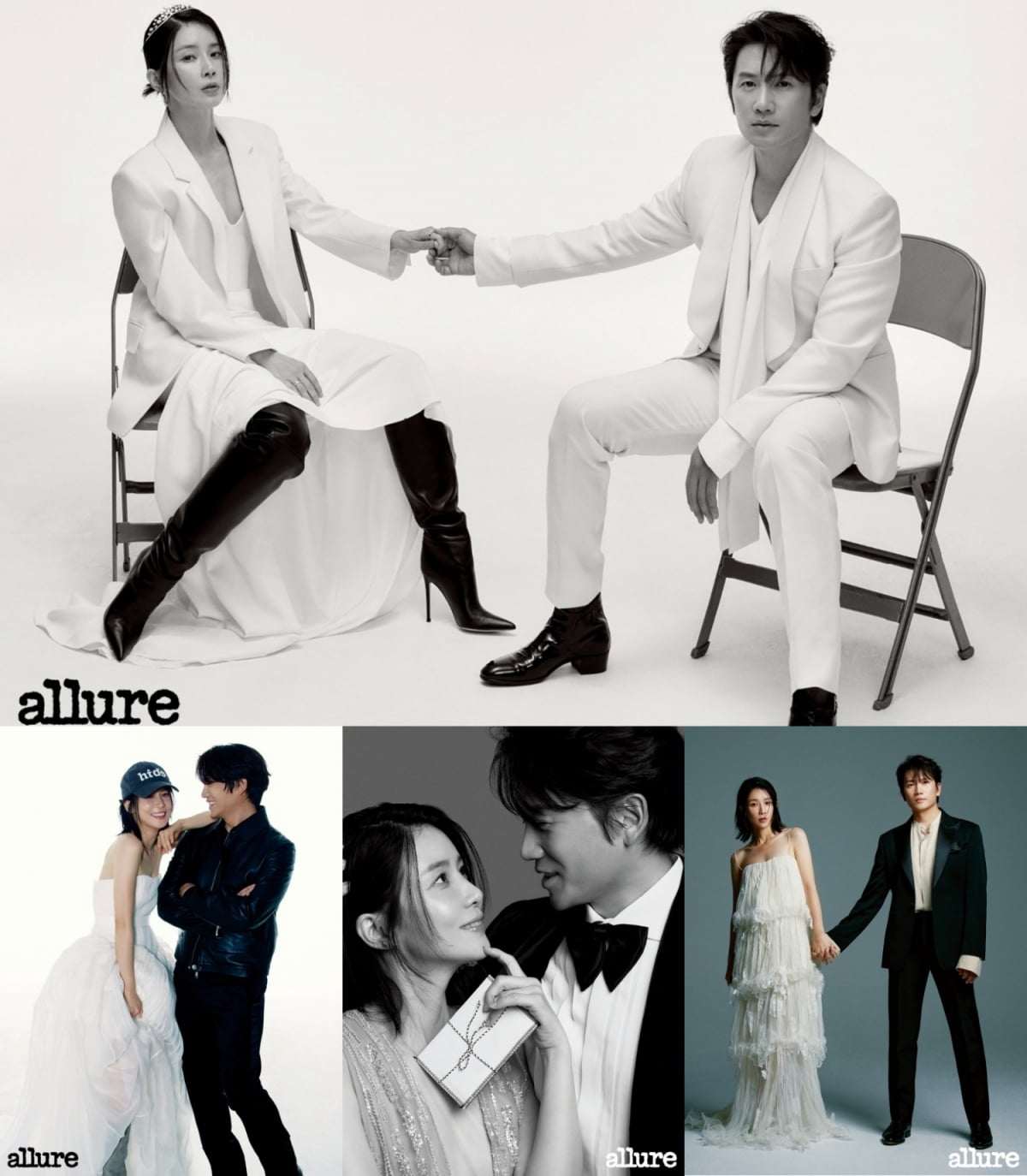 Lee Bo-young and Ji-sung's couple pictorial was released.
Actors Lee Bo-young and Ji-sung are garnering attention by releasing a couple pictorial they conducted with the fashion magazine 'Allure' to celebrate their 10th wedding anniversary.
In the released photos, Lee Bo-young and Ji-sung capture the romantic atmosphere of the two people, from the eye contact they share while looking at each other to their bright smiles full of joy. In addition, they wear modern dresses and suits to create a classic mood as well as a chic charm, drawing attention with their unique chemistry.
In an interview following the photo shoot, Lee Bo-young responded to Ji-sung's presence by saying, "He is more considerate and supportive than anyone else, so it is a great help to me when I work." Next, when asked about the best thing about the person he discovered over the past 10 years, he lovingly shared his thoughts, saying, "He is a person who knows what is important in life and tries to protect it, and he is a very strong person who places family as the most important value."
Ji-sung was then asked whether he could believe that 10 years of marriage had passed, and he said, "It passed quickly, but I was indescribably happy, and I hope the next 10 years will be the same." Afterwards, "I became more stable after meeting my wife, and I think I've been able to radiate my energy better since then. He also revealed his strong feelings for Lee Bo-young, saying, "We are the driving force in each other's lives."
In addition, the two shared their own honest family stories that had not been made public, such as what they each think the meaning of family is and how they treat children.
Meanwhile, more pictorials and interviews of Lee Bo-young and Ji-sung can be found in the October issue of fashion magazine 'Allure'.
Ryu Yae-ji, Ten Asia Reporter ryuperstar@tenasia.co.kr