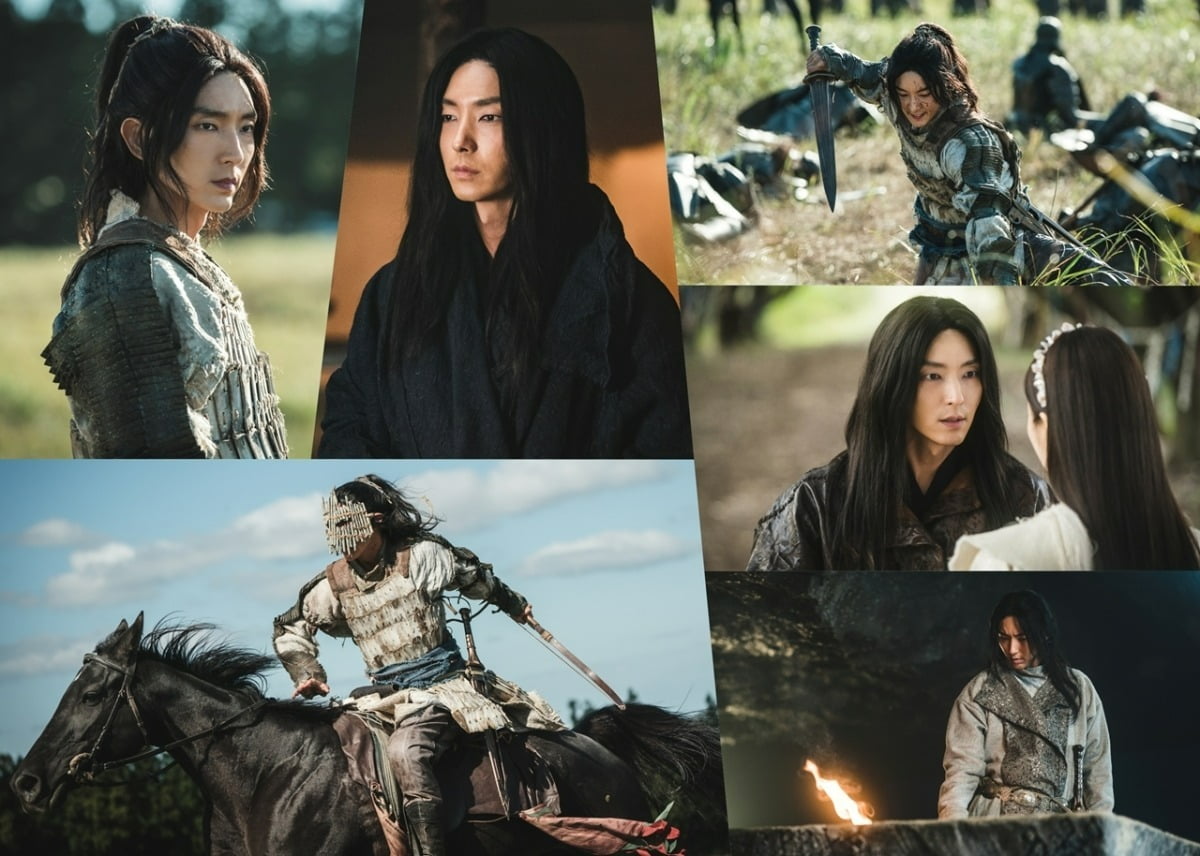 Actor Lee Joon-gi proved his class through 'Sword of Aramun'.
Lee Joon-gi's passionate performance in the dual roles of Eunseom and Saya in the tvN Saturday-Sunday drama 'Sword of Aramun' is once again making the title 'an actor you can trust' come to life.
Lee Joon-gi said, "It was very difficult to express how two conflicting people meet unexpected fates and become entangled," and although Eunseom and Saya were best friends with identical faces, their lives were 180 degrees different.
Eunseom, who first faced the risk of death alone, has now become the leader of the Ago Alliance tribe, who only cares about himself, and has entered into a war to destroy Arthdal together. Accordingly, Lee Joon-gi embodies the weight of the title 'Inaishingi' in his entire body, dynamically expressing Eunseom's sense of responsibility for the lives in his hands, and his progress and agony for the goal that must be achieved. In the first war with Arthdal, charging towards the enemy camp without backing down or retreating was the part that best showed the spirit of 'Inai Shingi' Eunseom.
Lee Joon-gi also said, "Eunseom is a person who has gained the trust and love of those around him through countless hardships and hardships," and said that he is feeling a lot of pressure ahead of the inevitable war. In addition, he not only had quick and excellent judgment in wartime situations, but also showed unrivaled combat power on the battlefield, convincing people both inside and outside of Eunseom's leadership. In addition, the most essential emotions that make up Eunseom, including the anguish he feels toward the Wahan people and the way he loses his guard and breaks down when he meets Tanya (played by Shin Se-kyung), whom he has longed for for a long time, were dealt with in a three-dimensional manner, leading viewers to become immersed.
Then, Saya, who had been trapped for a long time and had not even been revealed to the world, broke her promise to bring down Tagon (played by Jang Dong-gun) with Tanya, find her lover Eunseom, and bring a new world. What made Saya angry was that Eunseom, who she thought would barely survive somewhere, became the 'Inai Shingi' of the Ago Union. Lee Jun-gi said of Saya, "She is a character who longs for people's trust and love, and has an inherent fear that her position may be shaken and she may lose everything." As she said, in order to gain the qualifications and secure her position as the successor to Arthdal, Saya did not hesitate to say that she would take charge of the general army for the conquest and kill Eunseom, her best friend and the leader of the enemy army.
Saya's unique sensitivity and sharpness, which must endlessly confirm her own worth and usefulness, was directly reflected in Lee Jun-gi's acting. Moreover, unlike himself, who can only be recognized by risking his life on the battlefield and winning, he transparently depicts the subtle and complex feelings of his friend Eunseom, who is already praised as the 'Second Coming of Inai Shinki'. In this way, the desire of Saya, who is in a desperate struggle in a life direction that is different from Eunseom, adds a sharp tension.
In this way, Lee Joon-gi perfectly fills 'The Sword of Aramun' through his passionate acting, starting with Baenat's friend and continuing with Baenat's friend. In addition, I am looking forward to the next story to see how the cruel irony of brothers who are best friends but have to point swords at each other will develop in the future.
tvN's Saturday-Sunday drama 'Sword of Aramun' will air its 5th and 6th consecutive episodes on the 23rd (Saturday) at 9:20 p.m.
Ten Asia Reporter Kim Seo-yoon seogugu@tenasia.co.kr