ENTERTAINMENT
Actors Jang Dong-gun and Ryu Seung-ryong, 'monster fathers' who risk their lives for their children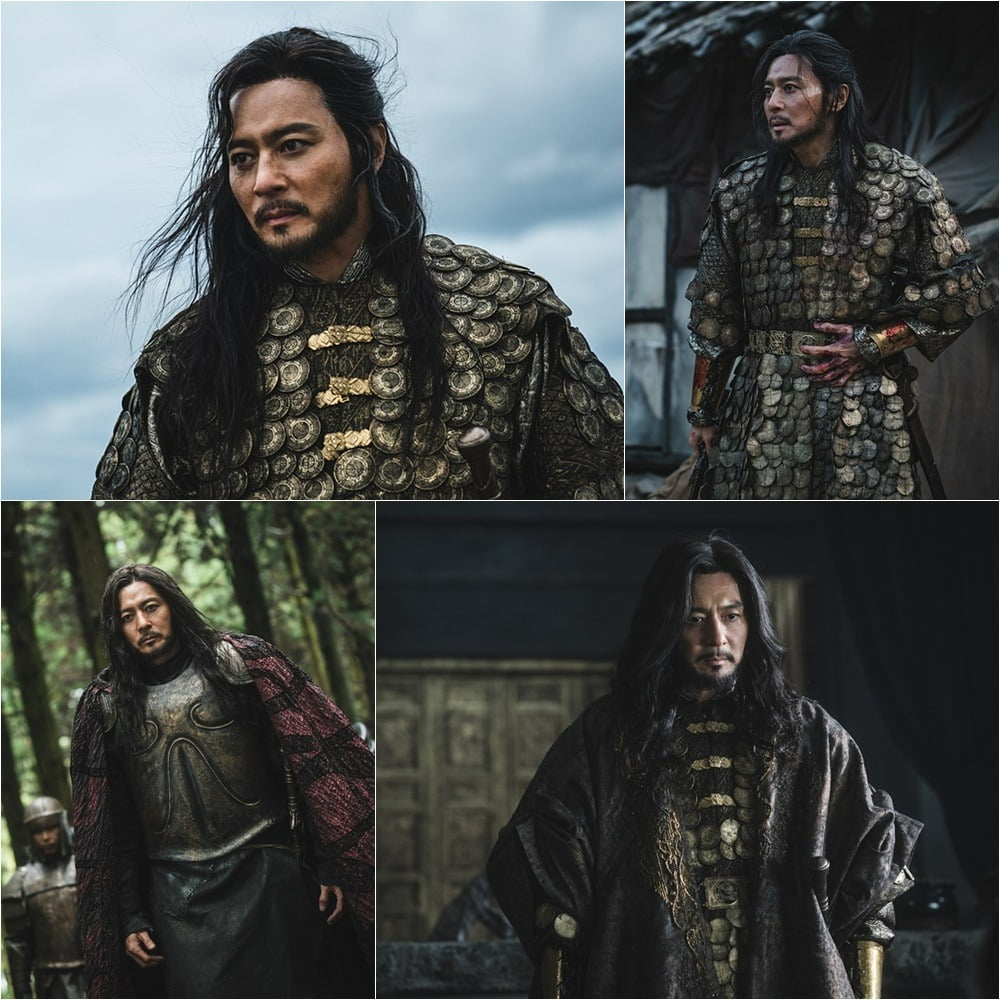 Jang Dong-gun in 'Sword of Aramun' and Ryu Seung-ryong in 'Moving' are attracting attention for their action acting that conveys their desperate fatherly love.
First, Disney+'s original series 'Moving', which was first released on August 9th, is a story about children living in the present while hiding their superpowers and their parents who lived in the past while hiding painful secrets, and was written by author Kang Full, who wrote the original webtoon. Park In-je, the director of 'Kingdom 2' who wrote the screenplay and directed the film, is causing a 'moving' craze around the world. Above all, unlike other fantasy hero films that rely on the outstanding abilities of superpowers to lead the story, 'Moving' focuses on character narratives as well as the spectacular sights unique to fantasy films, drawing a stronger response by depicting heroes with a human touch. It's leading.
Among these, Ryu Seung-ryong, who plays the role of Jang Joo-won, a former black agent of the National Intelligence Service who has the ability to infinitely regenerate wounds, is attracting attention every day as a monster father who jumps into a life-threatening fight to save his daughter. In the most recently released episodes 16 and 17, Joo Won confronted North Korean men who were threatening his daughter, and explosively displayed his hidden abilities until now, capturing attention. In particular, he is put at the crossroads of life and death after engaging in a fierce bloody battle with a huge villain with the same recovery ability as himself, maximizing curiosity and anticipation toward the ending.
Meanwhile, Jang Dong-gun's paternal love in another Disney+ release, 'Sword of Aramun', is also a hot topic. 'The Sword of Aramun', which was first released on Saturday, September 9, is set in the world about 8 years after Tagon took the throne, and is the myth of Arthdal, the ancient land, written by the sword's owner. It depicts the fateful story of Tagon, Eunseom, Tanya, and Taealha, who write different legends in As. Among them, 'Tagon', played by Jang Dong-gun, is the first king of Arthdal who starts a great war for absolute power, and hides the fact that he is an 'Igt' (a mixed race of humans and brains), who is considered an object of contempt in Arthdal. He is barely holding on to power.
In the last episode 4, Tagon left a strong impression by showing his desperate fatherly spirit, throwing everything he had to save his son, Prince Arok (played by Shin Seo-woo), who was kidnapped by the Tesari Village gangsters. Even though the purple blood symbolizing Igt could be revealed if he were to be injured, he willingly jumped into the blades that the group of warblers were swinging at random. Jang Dong-gun, who portrayed Tagon's desperate situation, led the creation of a famous scene by melting desperate denial and the king's majesty into the dynamic swordsmanship action. Moreover, unlike the previous season, it is being evaluated as having added depth to the heroic narrative depicted in 'Sword of Aramun' by depicting Tagon as a father in a three-dimensional manner.
Accordingly, Shin Se-kyung (playing the role of Tanya) said in the 'Sword of Aramun Keyword Interview' released on Disney+'s official YouTube channel, "It is really impressive that we can see Taealha and Tagon as mother and father this season. It touches your bones deeply and gives you goosebumps. "There are a lot of scenes like this. The way it goes beyond personal desires is really creepy and cool, so you can look forward to it," he said, raising expectations for future developments and another great scene that 'Father Tagon' will create.
Ten Asia Reporter Kim Seo-yoon seogugu@tenasia.co.kr