ENTERTAINMENT
Actor Yoon Kye-sang says, "This is my first time playing a father. While filming, I thought about having a daughter."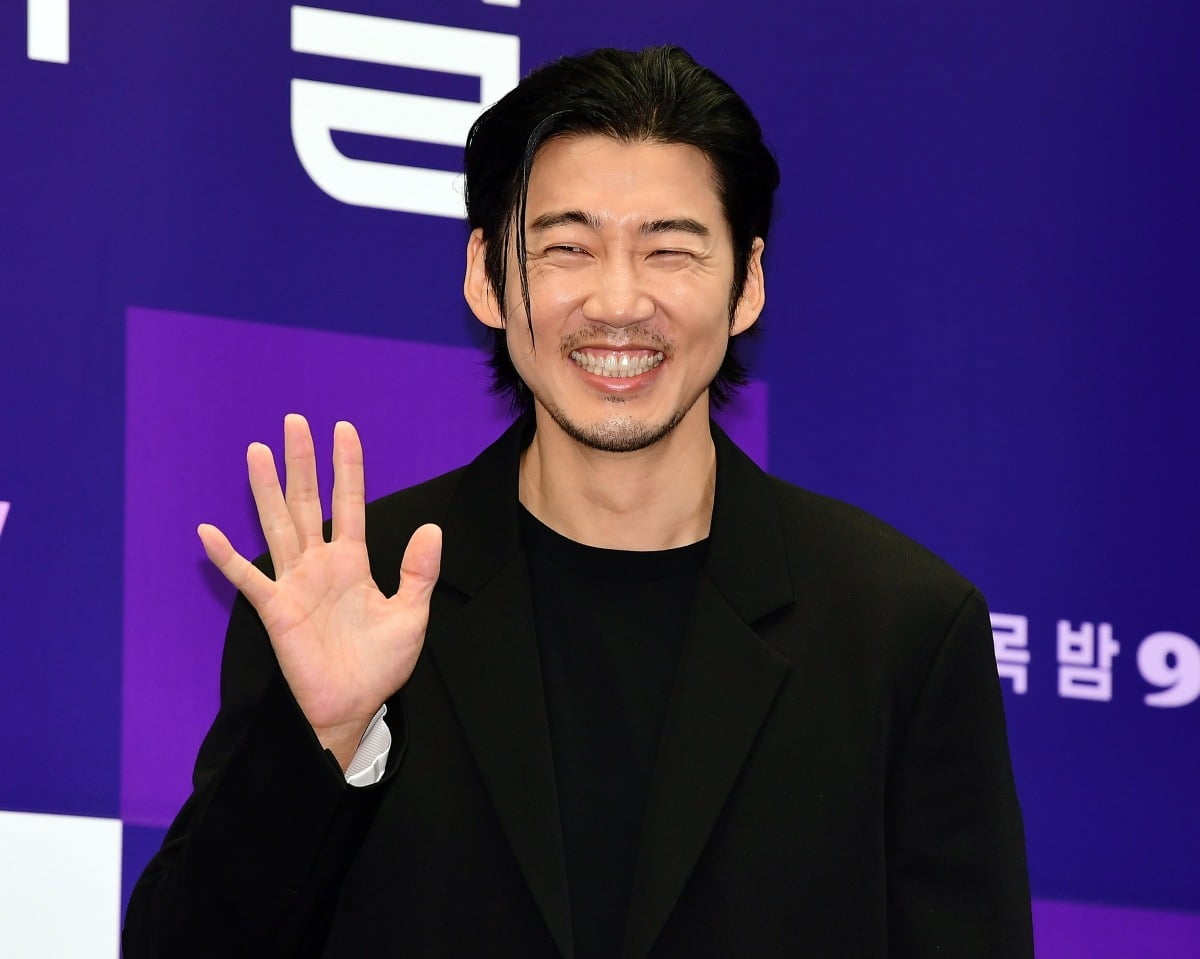 Actor Yoon Kye-sang shared his thoughts on taking on the role of a father for the first time.
On the morning of the 13th, ENA's 'Day of Kidnapping' production presentation was held at the Stanford Hotel in Sangam-dong, Seoul. Actors Yoon Kye-sang, Park Seong-hoon, Yuna, Kim Shin-rok, and director Park Yoo-young attended.
'Kidnapping Day' is a work that depicts the special cooperation between clumsy kidnapper Kim Myeong-jun (played by Yoon Kye-sang) and 11-year-old genius girl Choi Ro-hee (played by Yuna). Director Park Yoo-young, who participated in 'Love Alarm Season 2' and 'Kingdom Season 1', and writer Kim Je-young of 'Cheese Intertrap' have teamed up.
Yoon Kye-sang played the role of Kim Myeong-jun, a clumsy and weak-hearted kidnapper. This is my first time taking on the role of a father. He said, "I got married, so my choice of work has expanded. I have a child, and I looked at the scenario while thinking about what I would do if the child got sick. In the end, I was attracted to it because it was a story with a happy ending."
He also said about his co-star Yuna, "When I saw Yuna, I thought, 'I wish I had a daughter.' I was so happy while filming."
'Kidnapping Day' will premiere on the 13th.
Ten Asia Reporter Kim Seo-yoon seogugu@tenasia.co.kr