ENTERTAINMENT
'Oppenheimer' Ploupens Pugh talks about freedom of the body "How I talk about my body"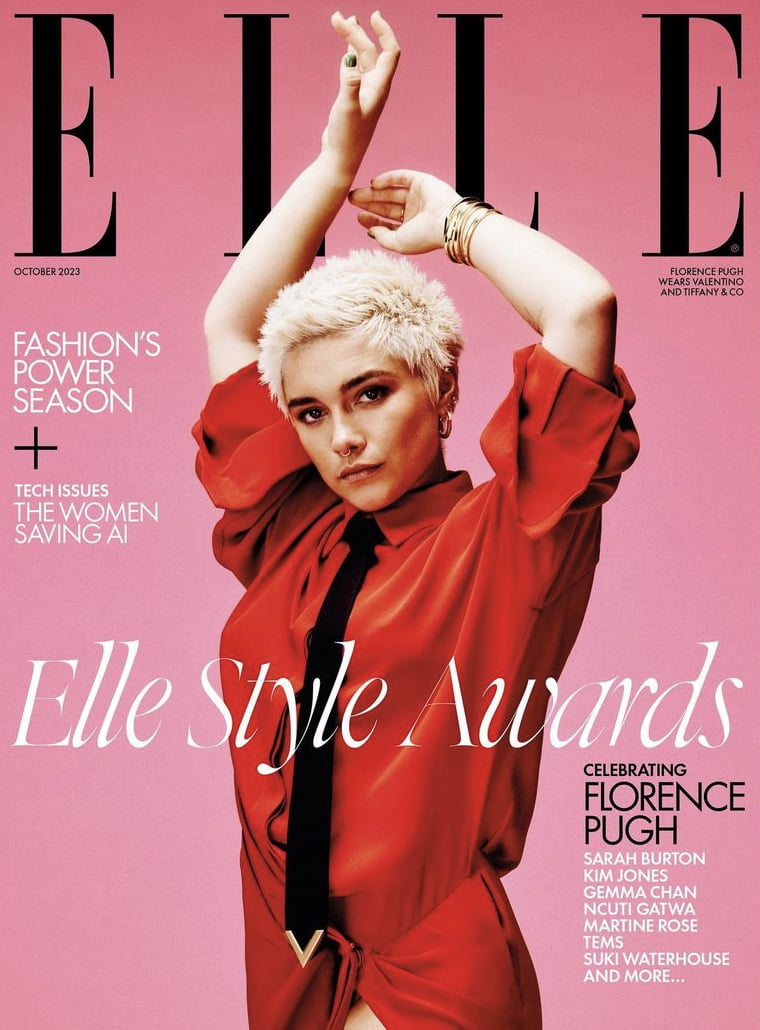 Actress Florence Pugh spoke about bodily freedom.
According to Page Six and numerous foreign media reports on the 30th (local time), actress Florence Pugh said in an interview with Elle that she accepts her body as is.
Florence Pugh said, "I'm not trying to hide the cellulite on my thighs or the wrinkles between my arms and chest. It's how I talk about my body. I'd rather show it all."
Florence Pugh, who suffered from negative comments after exposing her body, explained, "Women have a tendency to be inhibited by talking about their bodies. My biggest fear is that people will get angry because I showed too much about myself."
In 2022, Florence Pugh wore a see-through dress at the Valentino Couture fashion show in Rome, sparking controversy online at the time about her body. The clothes she wore at the time was a dress that exposed her nipples. Accordingly, Florence Pugh posted a post containing her thoughts on social media, but could not escape the malicious comments.
"What's interesting is how easy it is for men to publicly destroy women's bodies in a space for everyone to see. We continue to remind everyone that women have more than one reason for having bodies. "We need to be reminded," he emphasized.
Lastly, Florence Pugh emphasized the freedom of the body and replied, "I have been living in my own body for a long time. I am well aware of the size of my breasts and I am not afraid at all. What people are afraid of is freedom."
Florence Pugh gave a passionate performance as Jean Tatlock, the lover of Robert Oppenheimer (Cillian Murphy) in Christopher Nolan's new film 'Oppenheimer'. British-born Florence Pugh made her debut in the 2014 film 'Falling' and is solidifying her position in Hollywood with her own style. She later appeared as Princess Irulan Corino in the film 'Dune: Part 2' (directed by Denis Villeneuve). The face on the screen will be projected. The release of this work was postponed to March 15, 2024 (North America) due to the aftermath of a large-scale strike in Hollywood.
Reporter Ha-neul Lee, Ten Asia greenworld@tenasia.co.kr