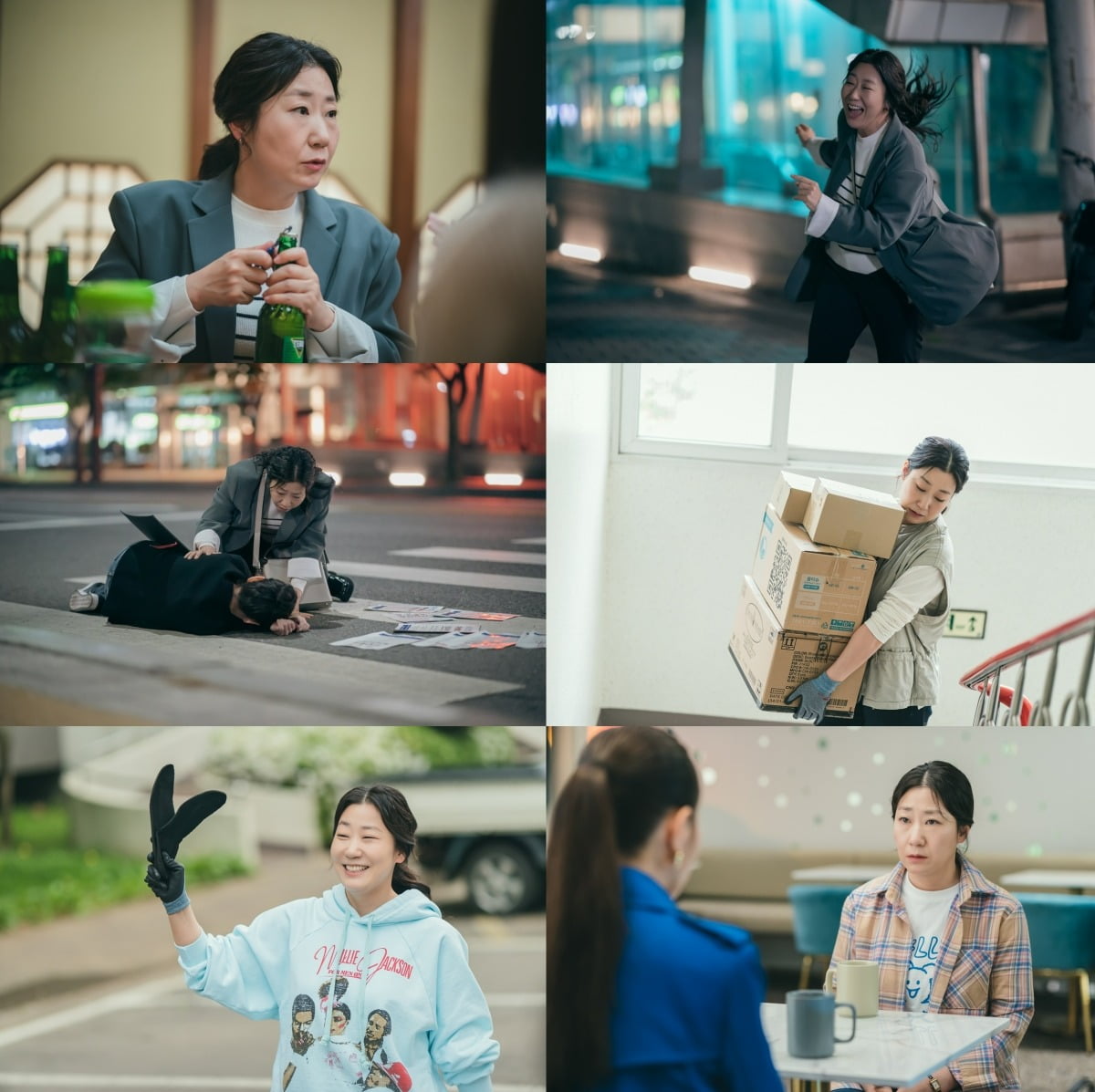 'Cruel Intern' Ra Mi-ran captured the hearts of viewers with her realistic 'Go Hae-ra' character.
In the Teabing original series 'Cruel Intern', Ra Mi-ran showed off not only Go Hae-ra's true appearance in the play, but also the strong presence and wild charm of Go Hae-ra, a wife and mother.
In the last broadcast, Ra Mi-ran realistically portrayed Hae-ra, a mother and wife who thinks of her husband and daughter before herself. Hae-ra, who received a salary, buys gifts for her family rather than gifts for herself, and along with her husband, Gong-cheopyo, work at homework, local logistics centers, and substitute drivers, etc. did.
In addition, the scene where Hae-ra, who goes home alone after a dinner party, soothes her regrets, and accidentally saves a working mother who is protesting alone, serves as an opportunity for Hae-ra to re-enter the company and to bring out the beauty of the play. Ra Mi-ran's character and situational expressiveness, which is so delicious that it is impossible to distinguish whether it is real or not, causes tension in the play and at the same time makes viewers laugh.
In this way, Ra Mi-ran is perfectly captivating the hearts of viewers with realistic character development that is in contact with reality. He digested the character Go Hae-ra, who is unfamiliar with the company life itself and the MD job, with solid acting skills, as he is different from the characters he has played so far.
'Cruel Intern' is released every Friday on TVing and is also aired on tvN every Monday night.
Kim Seo-yoon, staff reporter seogugu@tenasia.co.kr