ENTERTAINMENT
BLACKPINK, the first K-pop female artist to enter Gocheok Dome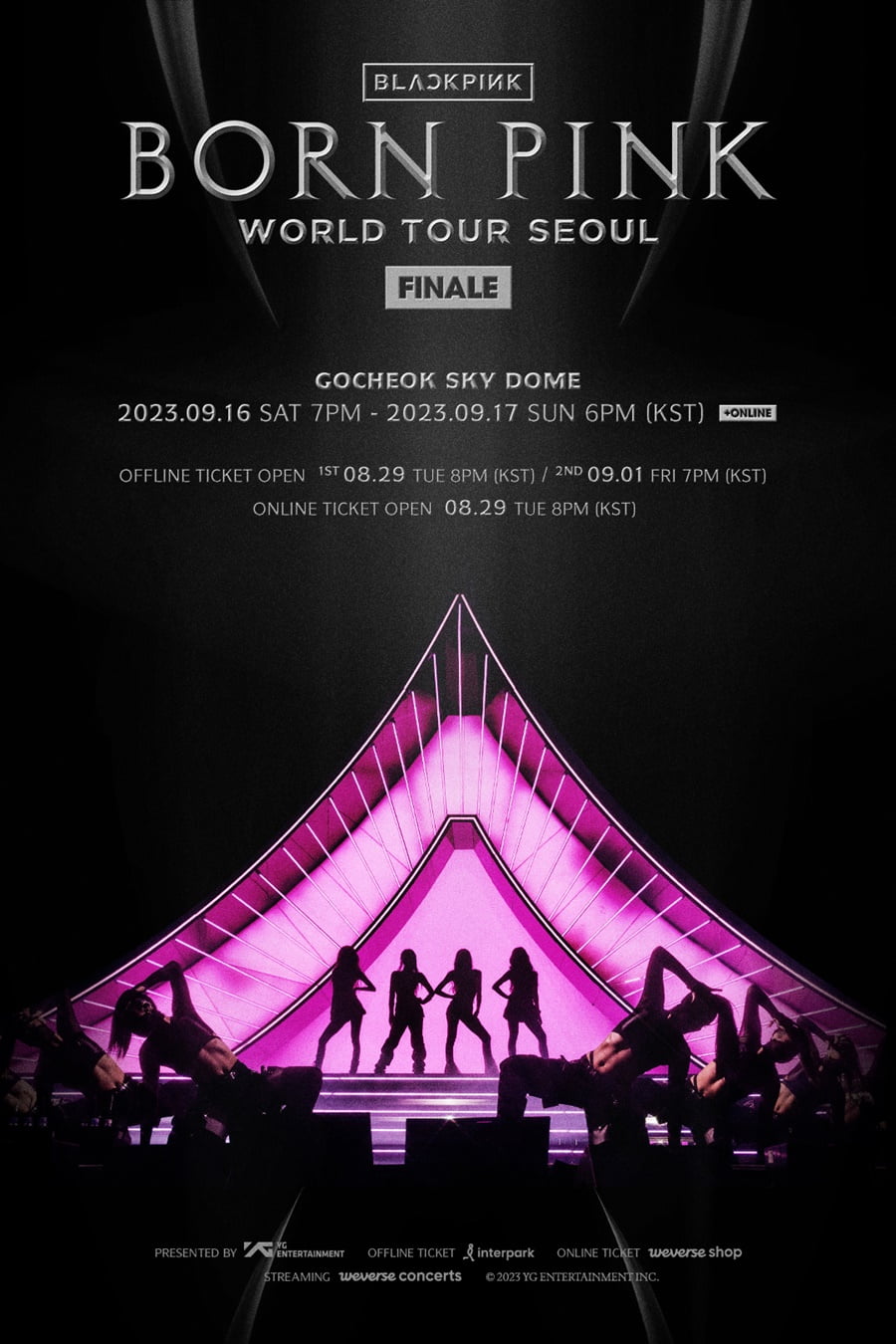 BLACKPINK decorates the finale of their super-large world tour that mobilizes 1.75 million people at 'Gocheok Dome'. It is the first solo entry of a K-pop girl group.
According to YG Entertainment on the 24th, BLACKPINK's BLACKPINK WORLD TOUR [BORN PINK] FINALE IN SEOUL' will be held on September 16th and 17th at Gocheok Sky Dome in Gocheok-dong, Seoul.
Gocheok Sky Dome is the largest indoor concert hall in Korea, capable of accommodating about 20,000 spectators. It is noteworthy that it has significantly expanded its scale compared to the KSPO DOME concert in Seoul, which announced the splendid beginning of the [BORN PINK] world tour last October.
In fact, over the past 11 months, BLACKPINK has sold out 64 performances in large stadiums and arenas in 24 countries and 34 cities, including North America, Europe, Asia, Oceania, and the Middle East. This is the point where you can realize the overwhelming status of BLACKPINK, which has been reborn as the world's top artist beyond Korea.
With this, BLACKPINK completed the largest world tour by a K-pop female singer and wrote another monumental history by adding the footsteps of becoming the first female artist in Korea to enter the Gocheok Sky Dome.
YG said, "We have increased the scale to repay the fans' love for their unwavering support and to breathe with more audiences." We will show the stage," he said.
Meanwhile, the first day of 'BLACKPINK WORLD TOUR [BORN PINK] FINALE IN SEOUL' will be held offline only, and the second day will be held both online and offline. Offline ticket pre-sale for BLINK MEMBERSHIP subscribers will open on Interpark Ticket at 8:00 pm on the 29th, and general ticket sales will start at 7:00 pm on September 1. Online live streaming tickets with options such as delayed streaming can be purchased after signing up for Weverse Shop from 8:00 pm on the 29th.
Reporter Ryu Yae-ji and Ten Asia ryuperstar@tenasia.co.kr