ENTERTAINMENT
Kim So-hye returns to boxing after Lee Sang-yeop's persistent persuasion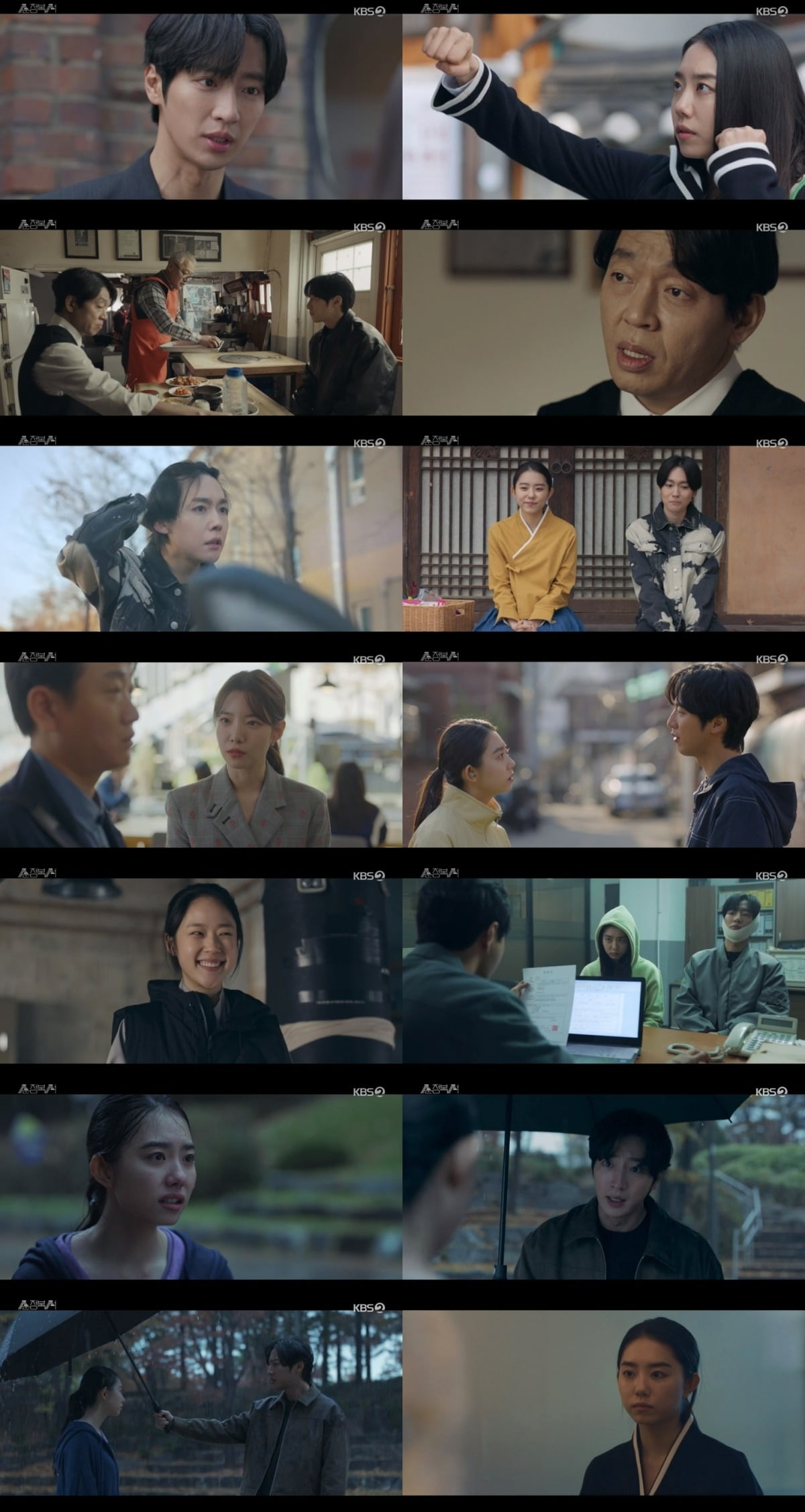 Kim So-hye of 'Pure Boxer' decided to return to the ring.
Episode 2 of KBS 2TV's Monday-Tuesday drama 'Pure Boxer', which aired on the 22nd, attracted attention with its quick development, with agent Kim Tae-young (Lee Sang-yeop) persistently suggesting that Lee Kwon-sook (Kim So-hye) eventually decide to return.
Tae-young, who had previously decided to pay Hee-won's life cost of 2.5 billion won, fell into a swamp of match-fixing, and decided to find hidden genius boxer Lee Kwon-sook and hire him as a match-fixing game player. Tae-young discovered Kwon-suk, who is living as an assistant teacher at a kindergarten in a hanok, Lee Yu-ri, at the end of a search, raising questions about the future development.
The broadcast began with a scene in which Kwon Sook woke up early in the morning and recalled her meeting with agent Taeyoung. Taeyoung, who had planned a world title match with Kwonsuk before his comeback within three months, chased after Kwonsook who was doing roadwork every morning to persuade him. Kwon-sook drew the line saying that she would not return even if she died, but Tae-yeong did not give up despite Kwon-suk's stubborn refusal and appeared in front of Kwon-suk every morning.
On the other hand, Kwon-suk's unrequited love partner Han Jae-min (Kim Jin-woo) appeared, and to Kwon-suk, who just wanted to live as an ordinary 20-year-old, the existence of Han Jae-min (Kim Jin-woo), the paratrooper, hinted at the start of another romance. Jaemin, a salary thief who is nothing other than a handsome face and talkative feet, was the first man to wipe Kwonsuk's face with his bare hands, and he caused excitement with his affectionate side, such as planting her favorite flowers in the kindergarten yard.
Tae-yeong, who had to bring Kwon-suk back as soon as possible, decided to use a last resort in response to Kwon-suk's stubborn refusal. Through Reporter Park, he decided to publish an article about the signing of a contract with Kwon Sook and his impending return. The news of the genius boxer's return made the world go wild, and reporters and boxing fans camped out in front of her house as well as the kindergarten where she works to see Kwon Sook.
Due to this, Hanok Kindergarten colleagues as well as Jaemin learned that genius boxer Lee Kwon-sook was 'the world's best teacher Yuri', and Kwon-suk decided not to go to work for the time being for the kindergarten that became a mess because of him. Convinced that all these atrocities were Tae-young's fault, she said to Tae-young, who came to visit her, "I won't return even if I die. If you follow me, I will kill you."
Tae-yeong, who bet everything before Kwon-suk's return, said, "Do you think this hell will end if I give up? Boxing is your destiny. You can't run away even if you die. I will risk my life and make it impossible to escape." At that moment, Kwon-sook's fist hit Tae-young's chin, and Tae-young, who was hit by a strong punch from the genius boxer Kwon-suk, collapsed.
Tae-young, who reported Kwon-sook to the police with a three-week medical certificate, mobilized even reporter Park and threatened to have him put on a conviction for violence, creating a sense of tension. Kwon Sook, who had everything gone in vain, said, "I don't know where you want, but I will take you there. My heart began to waver at Taeyoung's persuasion, "I will let you live as an ordinary 20-year-old Lee Yoo-ri, only loving." Kwon Sook, who has no place to back down, decided to stand in the ring once again for an eternal farewell to boxing, announcing the beginning of a full-fledged match-fixing escape.
Meanwhile, in the epilogue, "No one talks about mother. A world without mothers and no reason to box anymore. With Kwon Sook's narration, "I ran away with my mother," the reason for disappearing before the title match three years ago was revealed.
Kim Seo-yoon, staff reporter seogugu@tenasia.co.kr