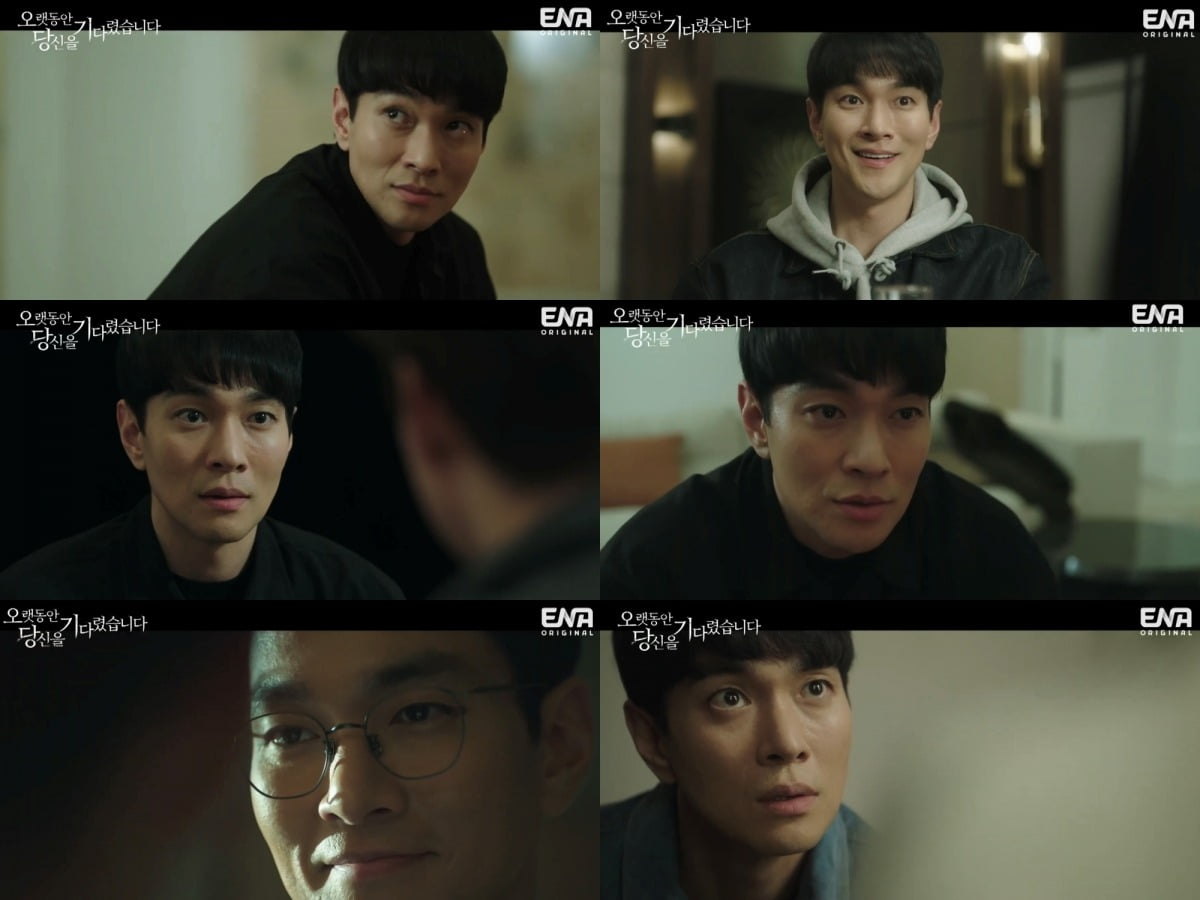 Actor Lee Gyu-han is bringing tension to the home theater.
ENA's Wednesday/Thursday drama 'I've been waiting for you for a long time' starring Kyu-Han Lee (Screenplay Min-Soo Kwon, Director Cheol-Soo Han, Yong-Min Kim) is a truth-hunting drama in which a detective who is chasing the true culprit of a murder case faces the family's hidden secrets and desires.
Lee Gyu-han, who plays the role of 'Park Ki-young', a passionate legal reporter who does not hesitate to get a scoop in the play, reveals a creepy duplicity as the episodes repeat.
Ki-young, the hidden designer who planned the serial murder case on the last episode, realized that his identity had been discovered and kidnapped Hee-joo (Jung Ga-hee), the daughter of the chief prosecutor, and fled. Ki-young, who has been on the urgently wanted list as a suspect in serial murder and kidnapping, evaded the investigation team's tight siege by pretending to be a foreigner and disguised herself several times.
Among them, it was revealed that the reason Ki-young planned the terrible crime was his Achilles' heel, 'motherly love'. Ki-young, who had a long-standing inferiority complex toward Young-wun (Kwon Yul), planned to hurt Young-wun's two precious people, Young-joo (Kim Ji-eun) and Hee-joo, in order to hurt him.
Afterwards, the investigation team found out that Ki-young was hiding in Yeong-wun's villa and was committing a crime. Expectations for the next development are rising as the relentless chase between Ki-young and the investigation team, which is almost impossible to catch, continues.
ENA 'I've been waiting for you for a long time' airs every Wednesday and Thursday at 9 PM.
Kim Seo-yoon, staff reporter seogugu@tenasia.co.kr