ENTERTAINMENT
Aespa Winter, Bang Si-hyuk also suffered… Fear of 'weapon terrorism'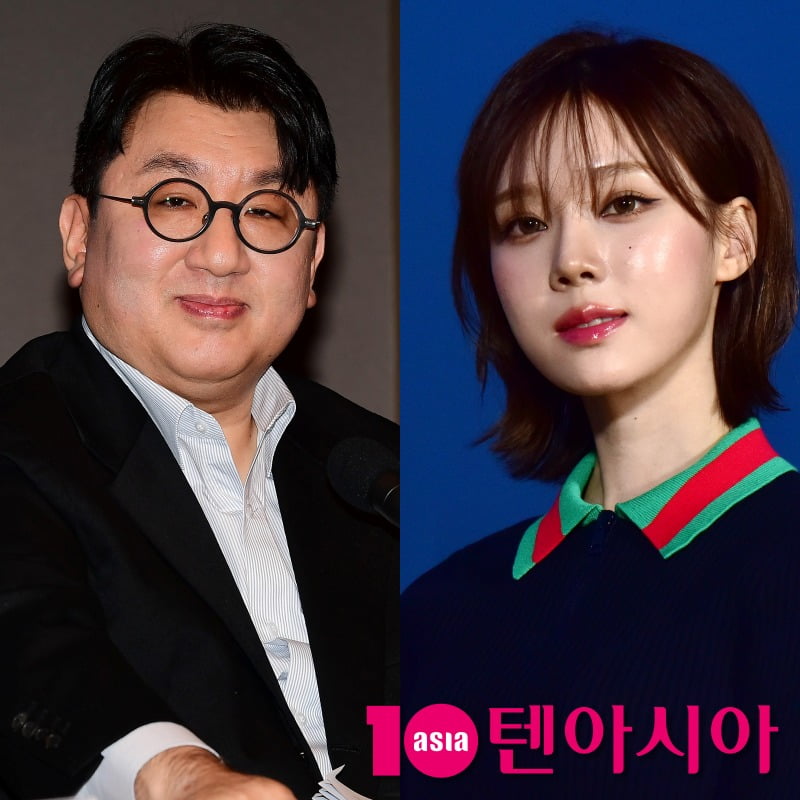 Following the series of 'Don't Ask Me', the entertainment industry is also suffering from a riot with a weapon. Following SM Entertainment, even HYBE was engulfed in fear of terrorism.
Recently, an online community said, 'I will fight in front of the Hive office building. I hope Chairman Bang Si-hyuk is there,' was posted. Hive is home to popular idol groups such as BTS, Seventeen, and New Jeans.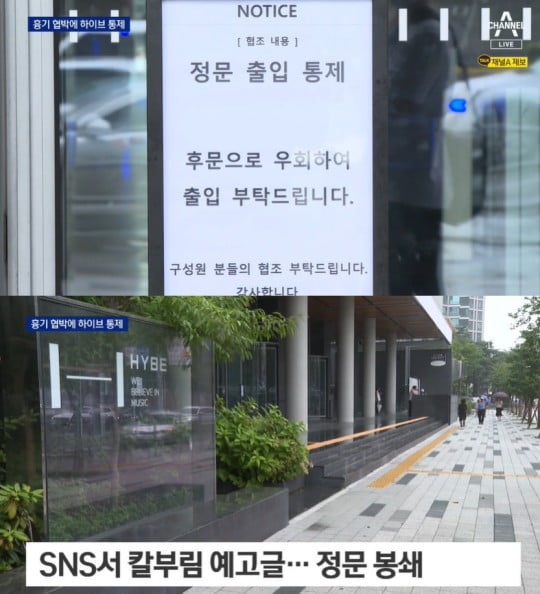 In response, on the 12th, Channel A covered the outside of the Hive office building and said, "Access to the front gate is controlled, so there are notices asking to enter through the back door. it did
The post reported that it contained content such as 'I will strike a knife in front of the Hive office building' and 'I hope Chairman Bang Si-hyuk is present'.
The police who received the report searched the vicinity of the Hive office for two days on the 8th and 9th, but no weapon holders were found. The police are investigating the possibility that the author is a minor, and Hive is strengthening office building security, such as controlling access to the front door.
On the 11th, A, a man in his 20s who predicted a terrorist attack on SM Entertainment (hereinafter referred to as SM) executives, was arrested on charges of intimidation and obstruction of public affairs through hierarchical schemes.
On the afternoon of the 8th, Mr. A posted an article on an online community saying, "I will choose only SM employees and kill 9 people." It is known that Mr. A wrote a death threat in anger when he confessed to a member of SM's girl group through SNS DM, etc., but did not accept it.
The police confirmed that Mr. A had a specific crime plan through cell phone seizure and search, and judged that there was no credibility in the claim that he had led to the accidental crime, and arrested Mr. A.
Prior to this, SM's girl group Espa Winter also received a death notice. A netizen posted an article on an online community saying, "I will kill Winter with a weapon," and SM received a complaint against the publisher, while strengthening security personnel and seeking cooperation from the police so that Winter could leave the country safely. drunk
The entertainment industry is also vigilant against the successive threat of terrorism with a deadly weapon, but the voice of concern is getting louder.
Reporter Kim Se-ah, Ten Asia haesmik@tenasia.co.kr