ENTERTAINMENT
It was possible because it was actress Kim Seo-hyung, the independent film 'Vinyl House' surpassed 10,000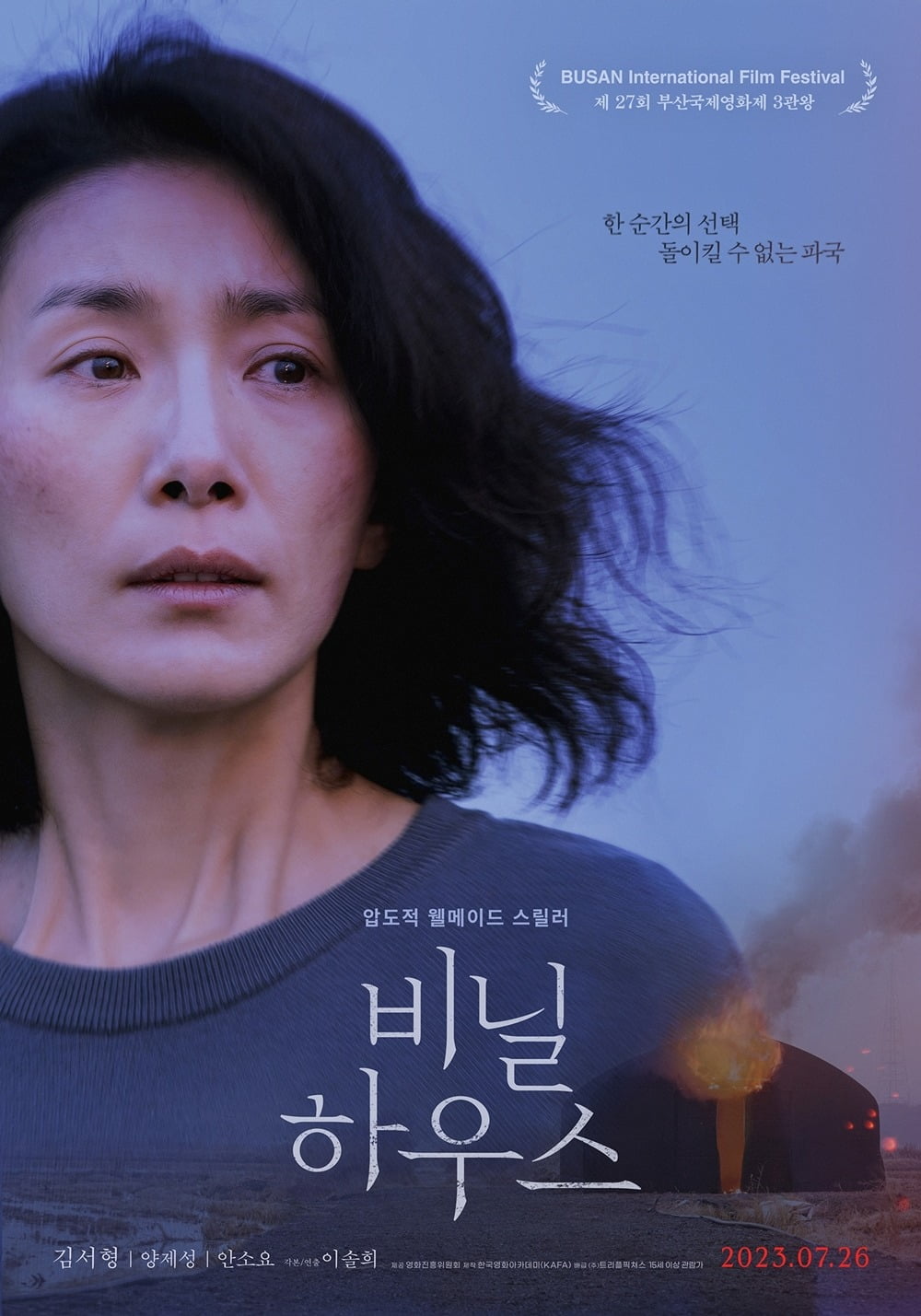 The true value of actor Kim Seo-hyung was also revealed in independent films.
According to the movie theater ticket integrated computer network (KOBIS), the movie 'Vinyl House' (director Lee Sol-hee) exceeded 10,000 cumulative audiences as of the 7th. This is more meaningful as it is a result achieved among tent pole films targeting theaters this summer.
Immediately after its release on the 26th of last month, Kim Seo-hyung's passionate acting started to go viral and began to receive more attention. 'Vinyl House', which is living in a vinyl house and working as a caregiver, cares for an old woman who died in an accident. It is a story that leads to catastrophe while making impossible choices.
Kim Seo-hyung plays Moon-jeong, a caregiver for a blind couple, Tae-kang (Yang Jae-seong) and a dementia-stricken couple, Hwa-ok (Shin Yeon-suk), whose dream is to find a house to live with their son. In particular, Kim Seo-hyung, who filled the screen only with his presence, drew favorable reviews from inside and outside the industry every day as he did not let go of the audience's immersion until the end with his uninterrupted hot acting.
In the midst of growing curiosity about 'Vinyl House' in that it is an independent film starring Kim Seo-hyung, it drew 10,000 viewers in less than 14 days after its release, providing an opportunity to feel Kim Seo-hyung's potential once again. This is not only an exceptional result for an independent film, but also known as a film that mobilized 10,000 viewers in about two years among the films produced by the Korean Academy of Film Arts (KAFA, Kappa), and is showing a steady rise to this day.
Kim Seo-yoon, staff reporter seogugu@tenasia.co.kr