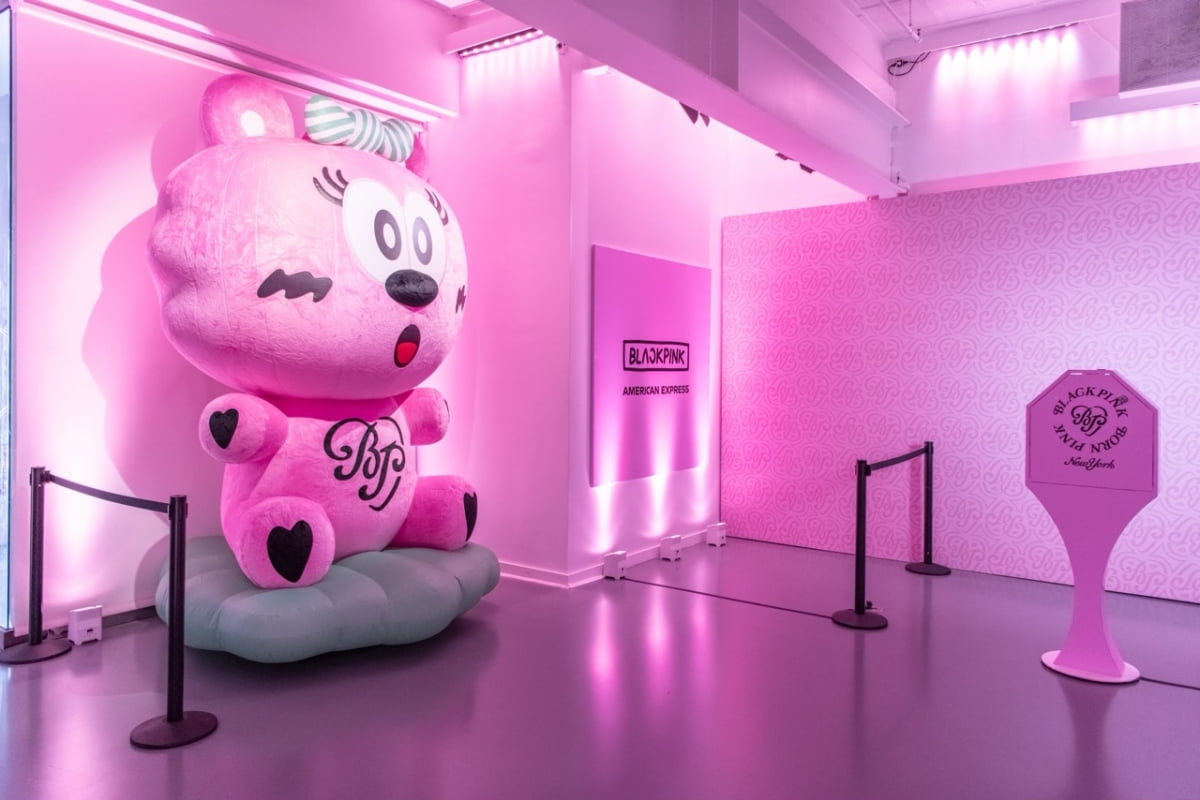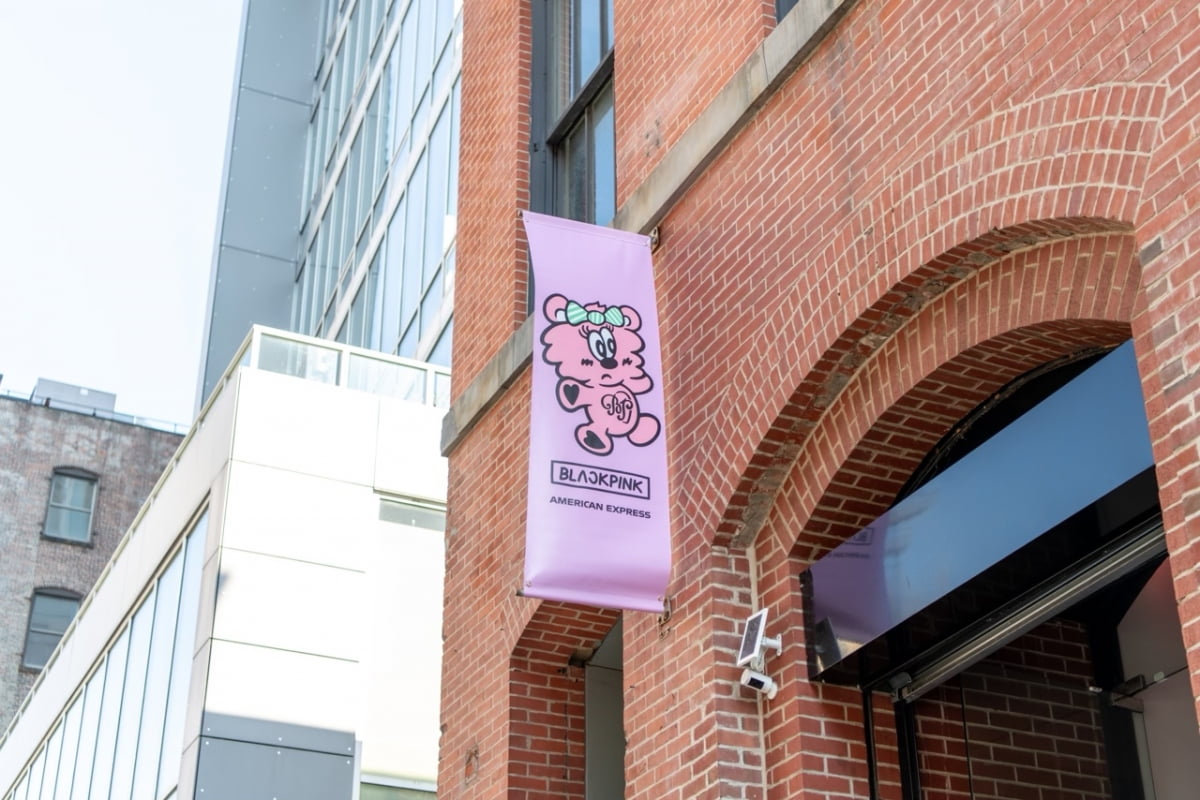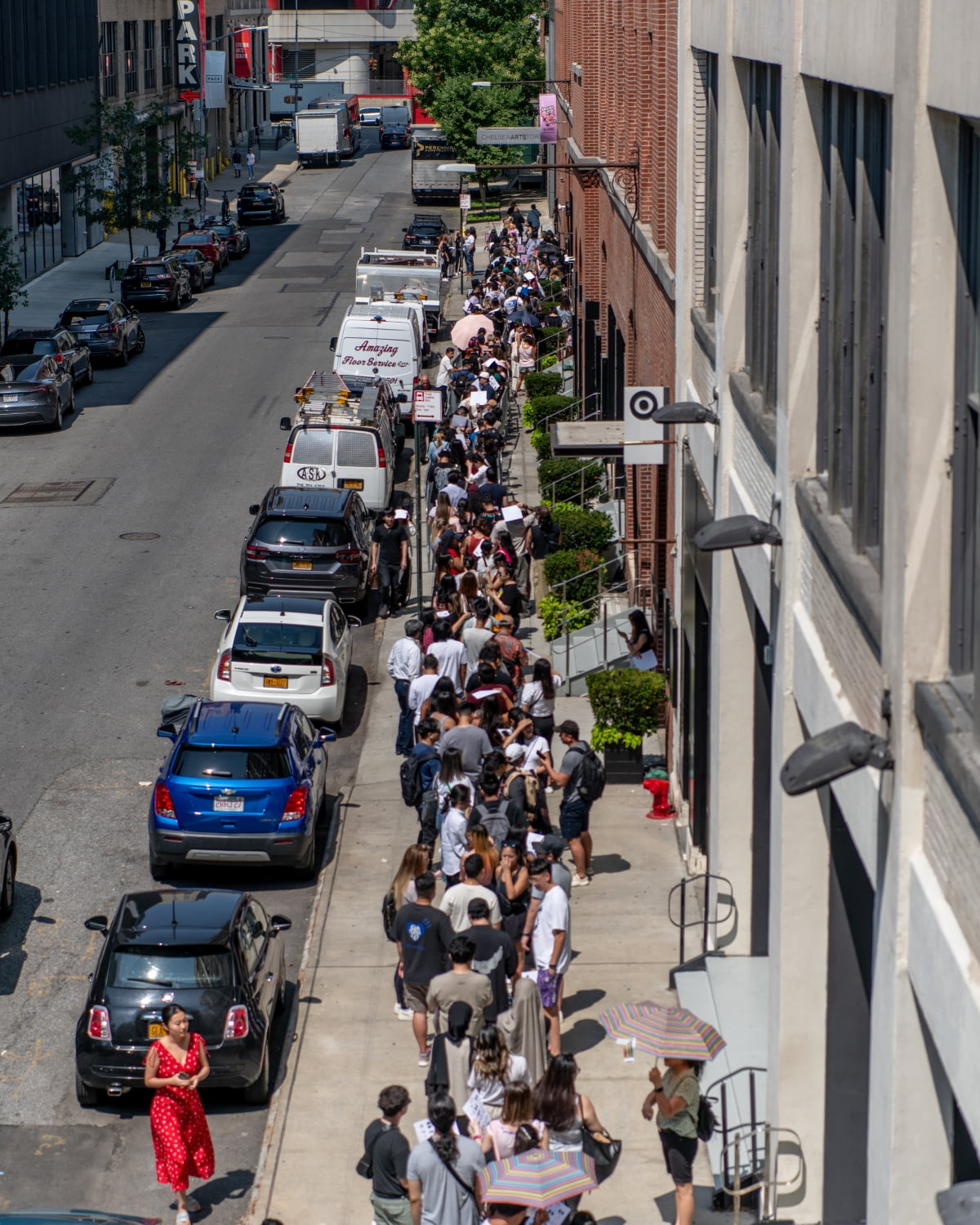 The capsule collection in collaboration between BLACKPINK, who stands tall as a global top artist, and world-renowned graphic designer Verdy, was finally unveiled in New York, USA. The open-run procession of pop-up stores that started in London last month and moved to the United States continued in Manhattan, New York without fail.
YG PLUS, a company specializing in entertainment infrastructure and IP business, announced that it opened 'This Pink Pop-up Experience in New York City (Black Pink Pop-up Store)' on West 25th Street, New York, USA on the 9th (local time).
As the creative director of 'Girls Don't Cry' and 'Wasted Youth' brands, Verdi, who is considered one of the hottest artists in the streetwear scene today, not only has his iconic character 'Vick'. Rather, the newly designed characters for Blackpink are included in this capsule collection.
Fans who wanted to purchase limited-edition products such as premium T-shirts, hoodies, hats, and accessories that combined the two artists' unique styles and artistic senses filled the pop-up store as soon as it opened.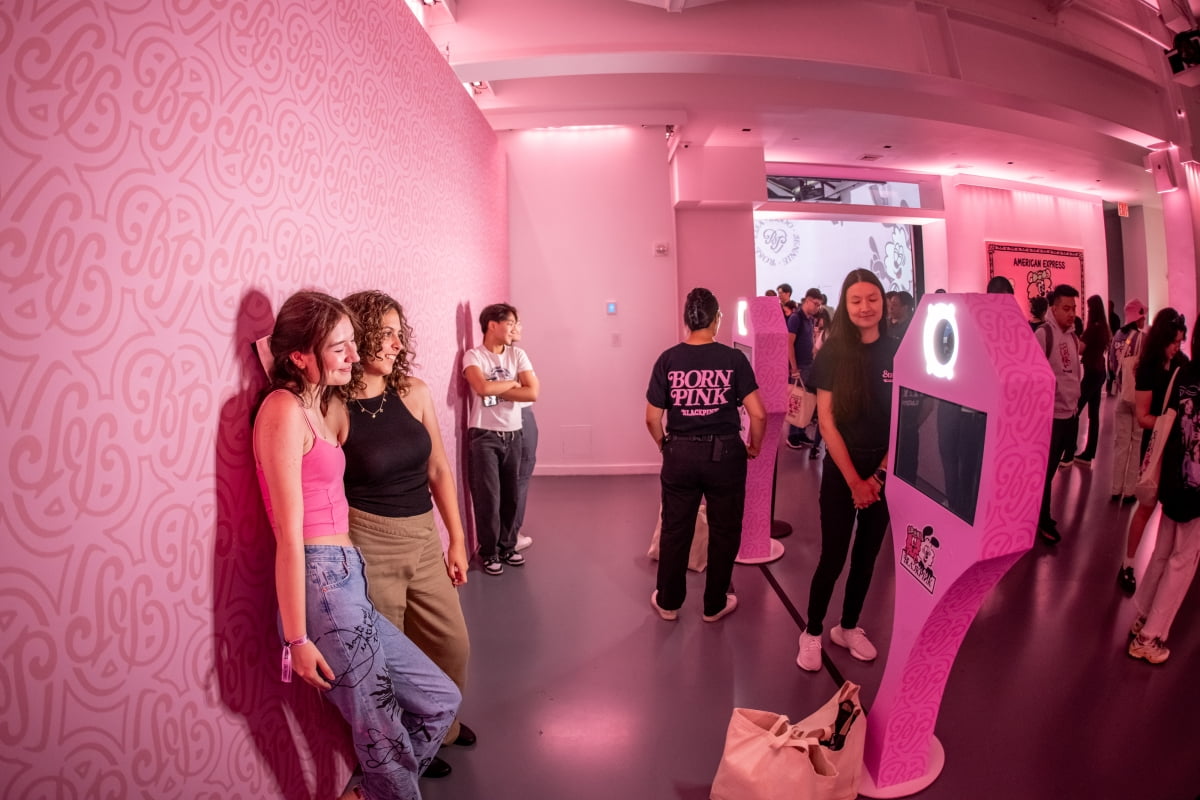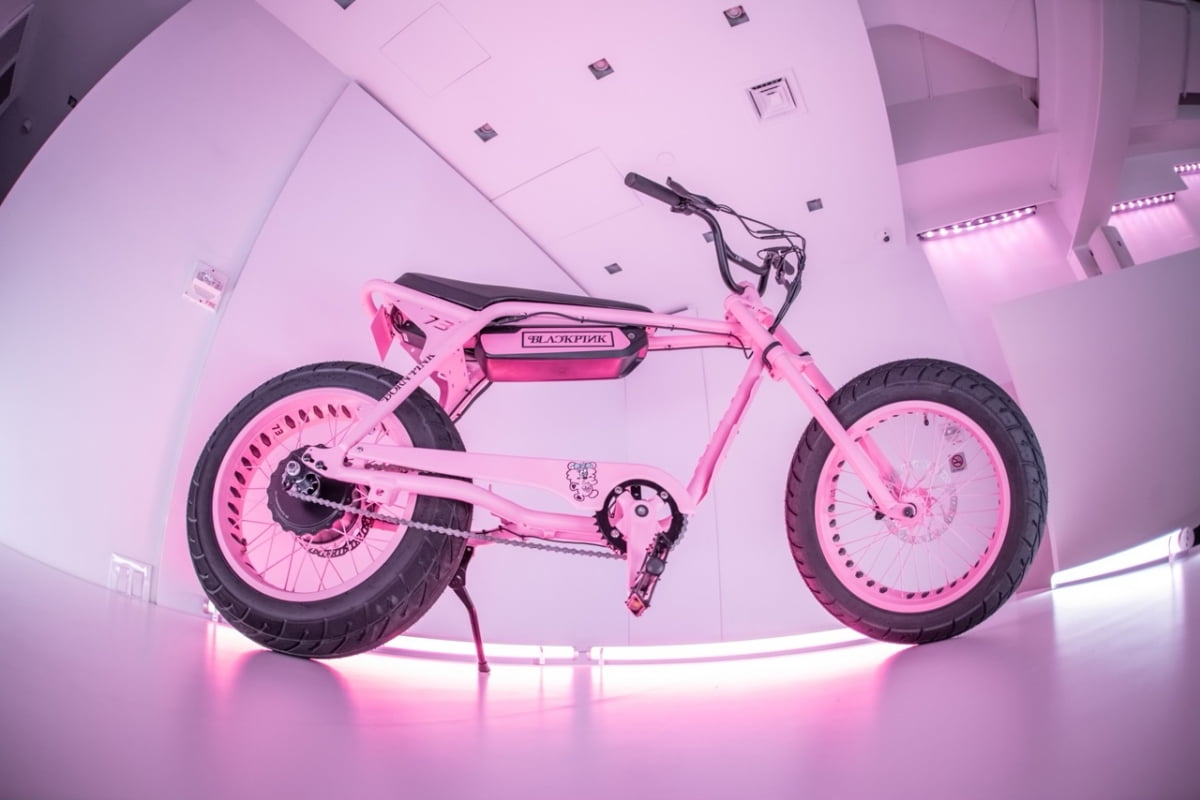 In particular, fans' attention was focused on Blackpink's custom electric bicycle, which was first sold at a pop-up store in New York, and recorded high sales from the first day of the pop-up.
In addition, visitors can make special memories by taking four-cut photos with specially made photo frames to commemorate Blackpink's 7th anniversary.
In addition, as limited edition tote bags designed by Verdi are presented to all buyers, the heat of the pop-up store in New York is expected to not cool down until the end of the event on the 12th (local time).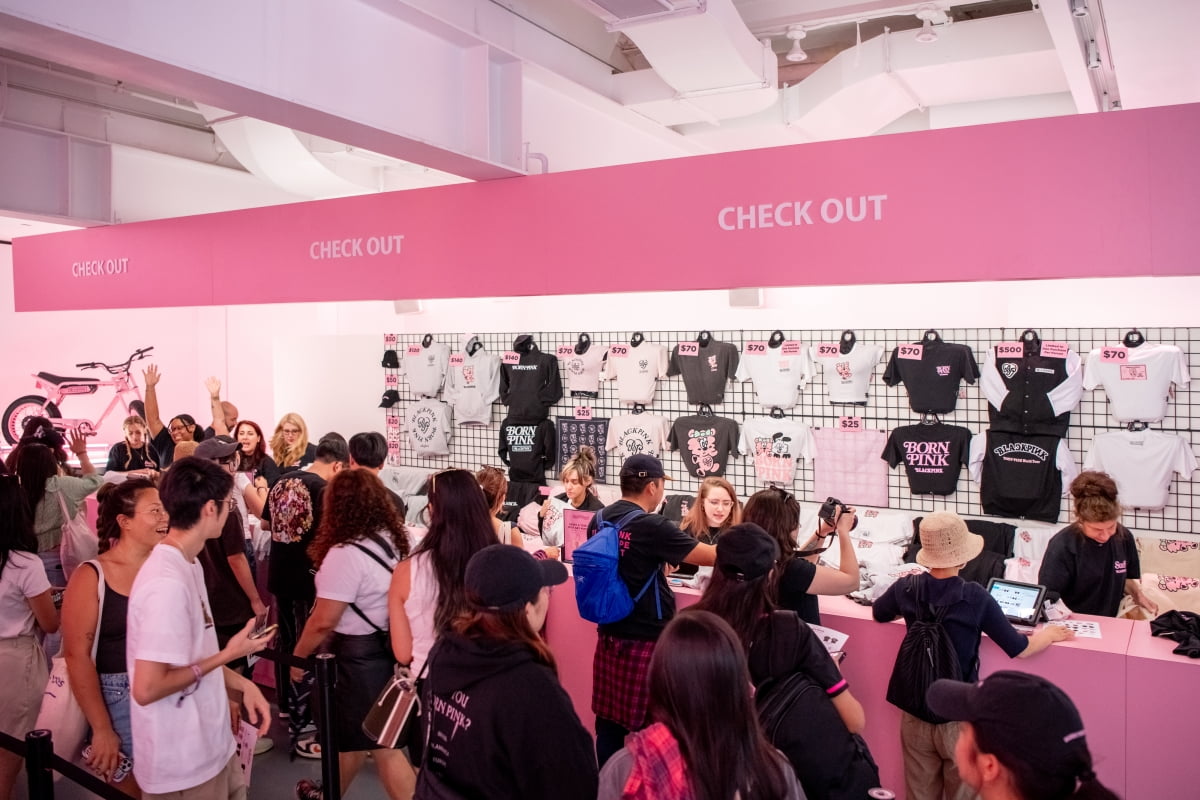 An official from YG PLUS said, "At the news of the release of the 'Bonpink Capsule Collection', which combines BLACKPINK's unique stylish sensibility and Verdi's creativity, fans from all over the U.S. came, and despite the hot summer weather, long lines were formed from early morning. I stood and waited for admission," he said.
'Bon Pink Pop-up Experience in New York City' runs for a total of 4 days from the 9th to the 12th (local time). This pink pop-up store will continue to open in major cities around the world, and information on those cities will be released later.
Reporter Ryu Yae-ji and Ten Asia ryuperstar@tenasia.co.kr