ENTERTAINMENT
Song Hye-kyo's tears of "I'm happy", the first self-praise at the grand prize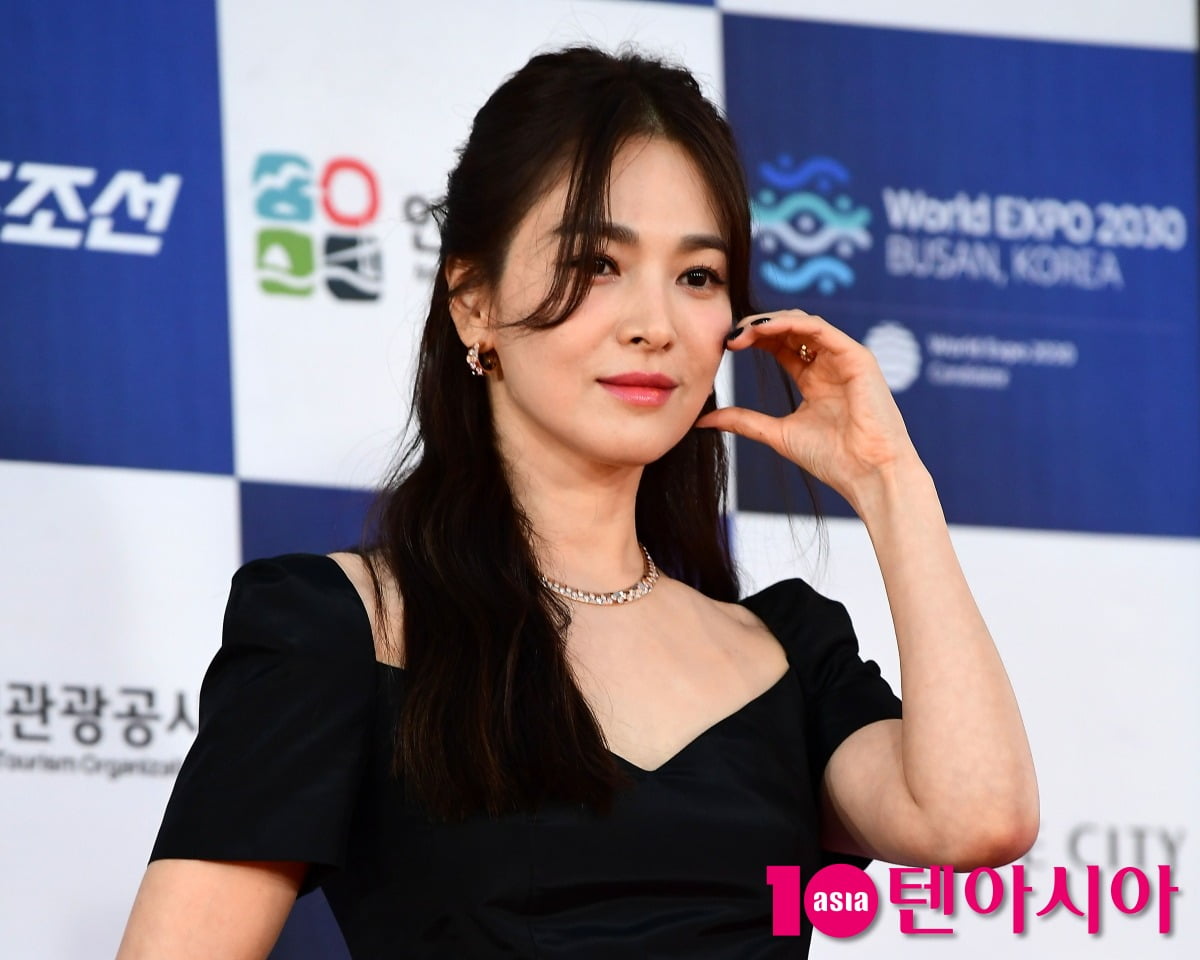 Actress Song Hye-kyo, who celebrated her 27th year of debut, shone with sincerity. At the awards ceremony, he praised himself for the first time, attracting attention.
Song Hye-kyo attended the 2nd Blue Dragon Series Awards held in Paradise City, Incheon on the afternoon of the 19th. The 2nd Blue Dragon Series Awards are from Netflix released from May 1 last year to May 31, 2023, Disney + (Plus), Apple TV + (Plus), Watcha, Wave, Kakao, Coupang Play, Teabing (in alphabetical order) An awards ceremony for works produced and invested by streaming service companies that produce and invest in domestic contents such as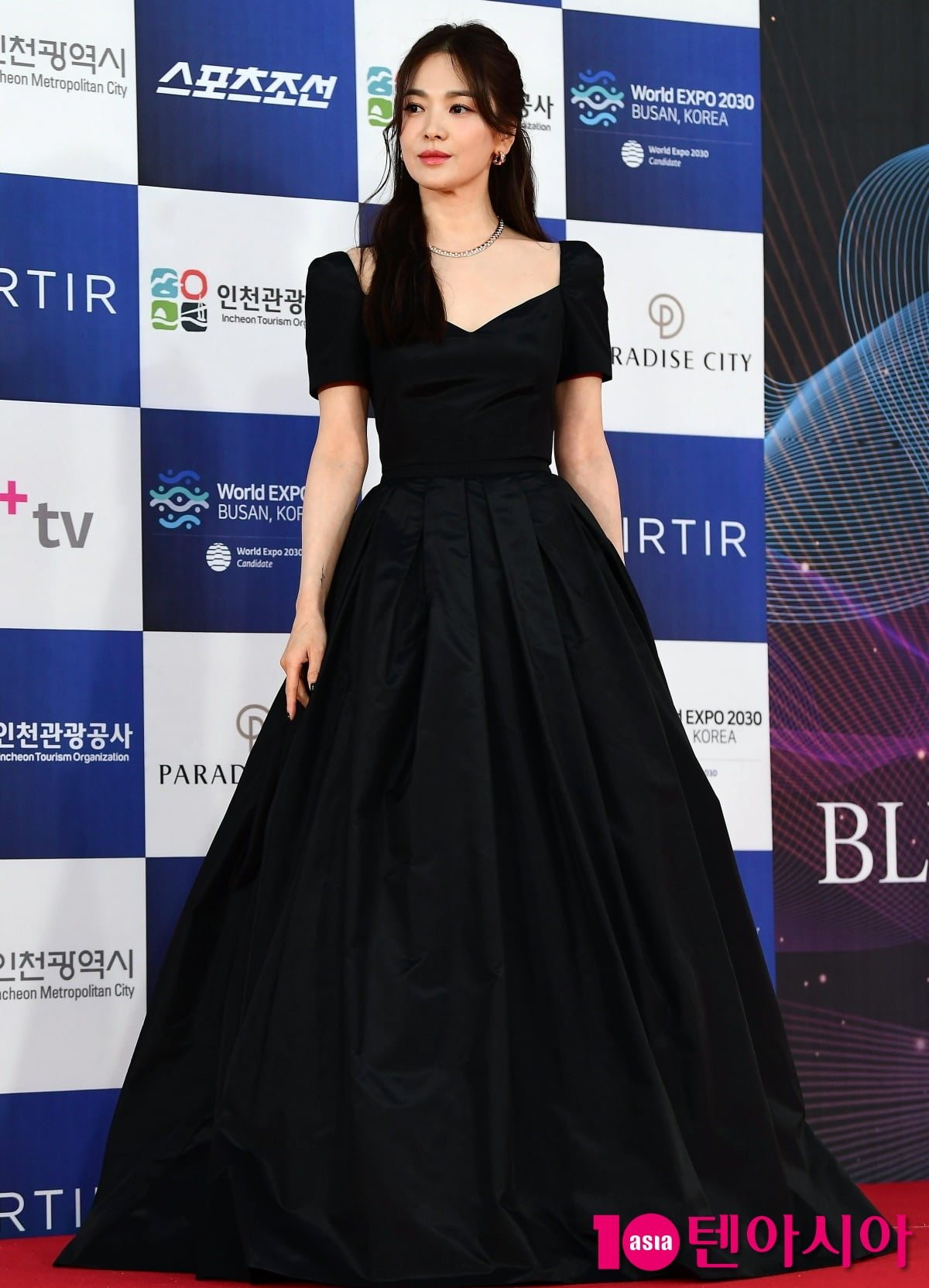 Song Hye-kyo was called the grand prize winner. He captured the hearts of viewers around the world as the lead role in the Netflix series 'The Glory', which was released in December of last year and March of this year. Song Hye-kyo's lines "You're cool, Yeon Jin-ah" and "I'm so excited" sometimes lead to memes. It has become a word that you and I use.
In fact, the target was predicted to be Song Hye-kyo. Gong Hyo-jin appeared on stage as the grand prize presenter. The name of the grand prize winner that came out of Gong Hyo-jin's mouth was Song Hye-kyo. Song Hye-kyo went on stage and hugged Gong Hyo-jin after receiving the trophy.
Standing in front of the microphone, Song Hye-kyo said, "I'm really grateful. I'm happy. It's been almost a year since the filming of 'The Glory' ended. I want to say thank you to the staff, but since the staff are scattered and are at different filming locations, I'm sorry. I didn't have a chance," he said.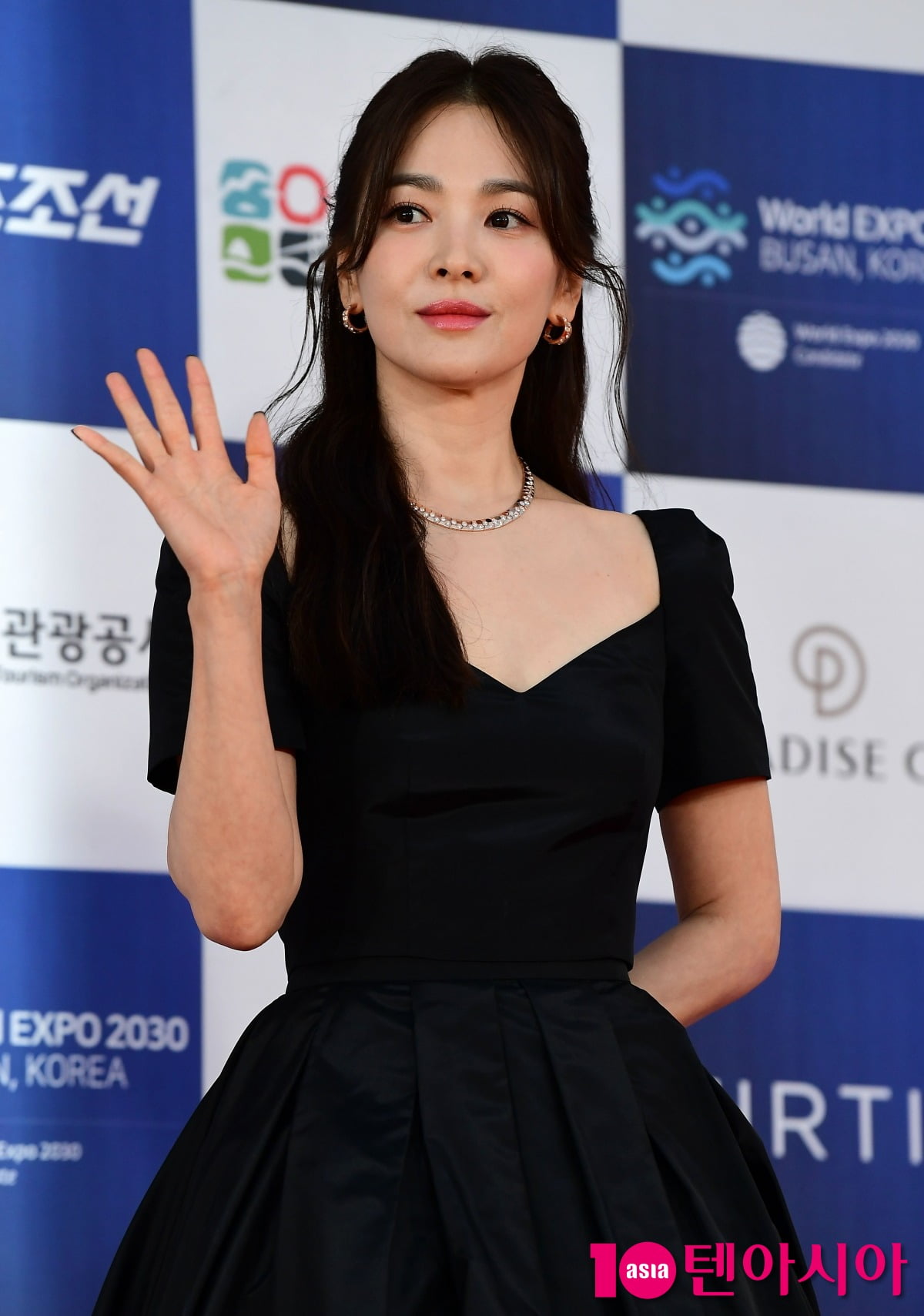 He said, "I'm happy to be able to say thank you in a wonderful place with such a good award. If it wasn't for the really great staff, I wouldn't have been able to finish Moon Dong-eun. Once again, thank you to the staff."
He continued, "I am really grateful to director Ahn Gil-ho, who always answered me with an exclamation mark when I went to the set with a question mark. Thank you for guiding me well. I received a lot of help and received good energy."
Song Hye-kyo said, "I was stimulated by the excellent performance, so I acted harder. I don't think there will be a place like this anymore. So, for the first time, I want to praise myself. 'You did a good job, Hye-kyo.'"
Reporter Kang Min-kyung, Ten Asia kkk39@tenasia.co.kr