ENTERTAINMENT
'Superstar' Pubao Boa and Sakura confess their fandom regardless of age or gender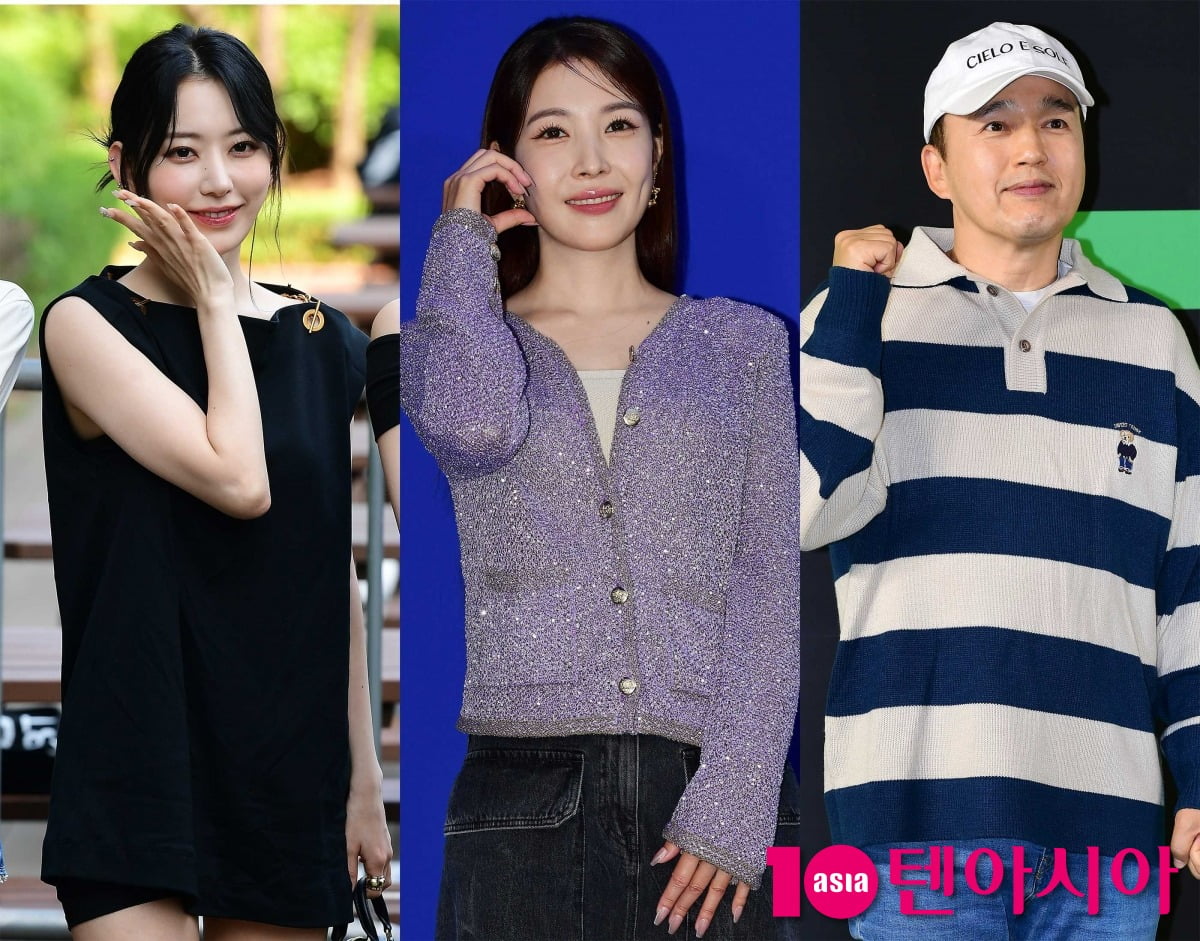 Panda Fubao, named a treasure that gives happiness, has risen to the top of the 'stars' shoe. Stars such as Black Pink's Jennie, NCT, Le Seraphim Sakura, BoA, and Kim Kwang-gyu each showed their affection for Fu Bao.
Fubao is the cub of a male Le Bao and a female Ai Bao, who were brought to Everland after Chinese President Xi Jinping visited Korea in 2014. The panda was born on July 20, 2020 by natural birth for the first time in Korea. Recently, Everland recruited 'Fubao manager part-time job'. BoA, who belatedly saw the announcement, said, "It's already over? he wrote. It is said that 13,620 people applied for the part-time job, and the competition rate was 4,540 to 1.
Recently, Fu Bao's mother, Ai Bao, gave birth to twins. In response, BoA congratulated, "I'm proud of you, Ai Bao! Congratulations."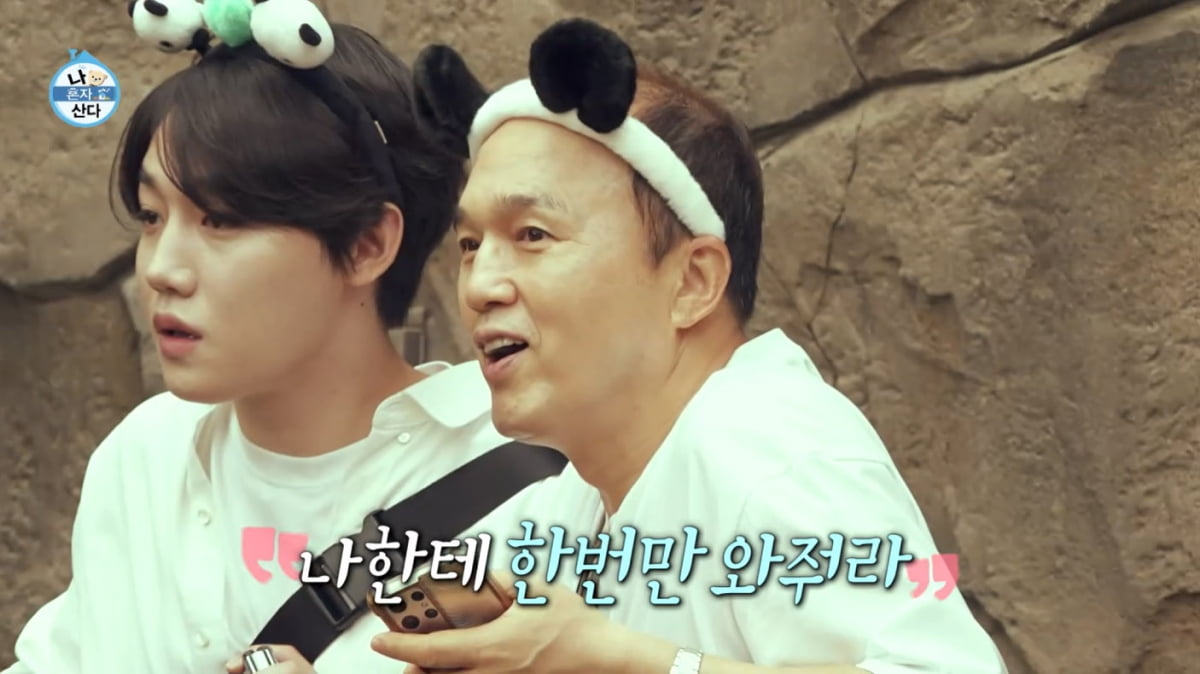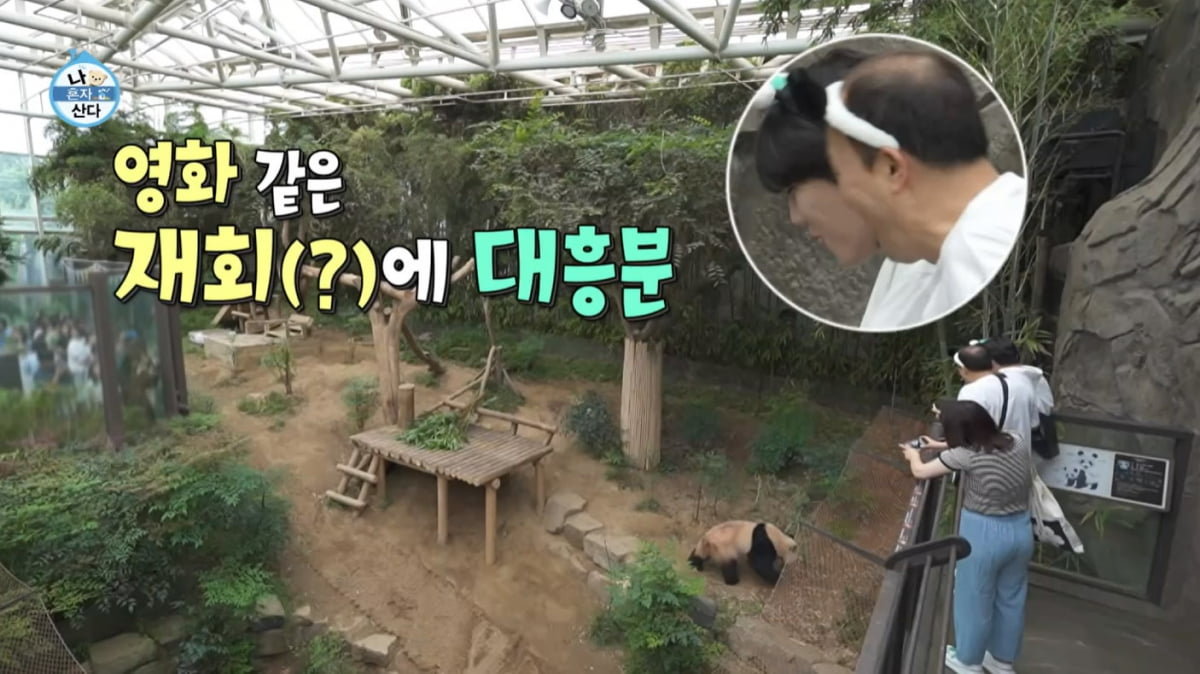 Actor Lee Gwang-gyu also showed his unstoppable love for Fu Bao. In the recently broadcast MBC 'I Live Alone', Kim Gwang-gyu visited Everland with Golden Child's Jang-joon. What Kim Gwang-gyu was most looking forward to here was seeing the baby panda Pubao. Even before the visit, Kim Gwang-gyu said, "I'm excited to see you," and "I feel like I'm going to see a celebrity."
Kim Gwang-gyu could not hide his excitement after 'receiving' Fu Bao. When Fu Bao walked to the side where Kim Gwang-gyu was watching, Kim Gwang-gyu said, "That time was the best. They say that pandas don't move well. It was the best when I came to you," he said, thrilled. Kim Gwang-gyu couldn't take his eyes off Fu Bao's small movement.
On this day, Fu Bao's weight was 98.4 kg. The members of 'I Live Alone' were surprised that he weighed more than Fubao and Lee Jang-woo. In response, Lee Jang-woo said, "People around me keep sending me messages about it. They say that Fubao is lighter than me," and made people laugh.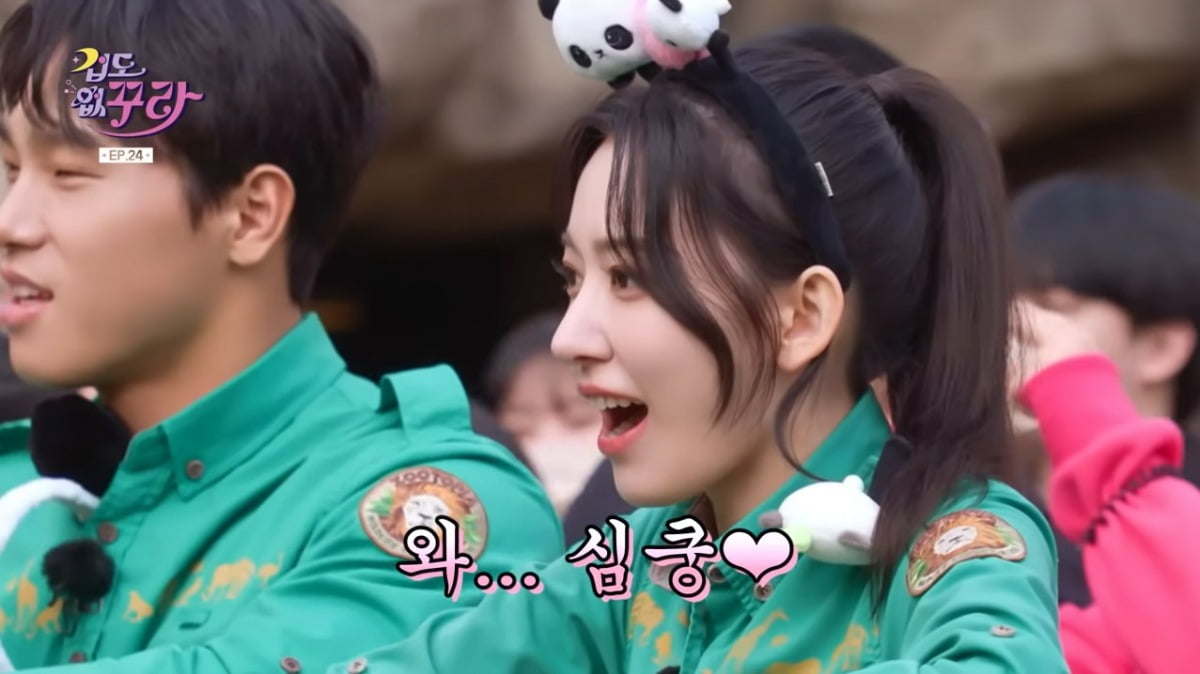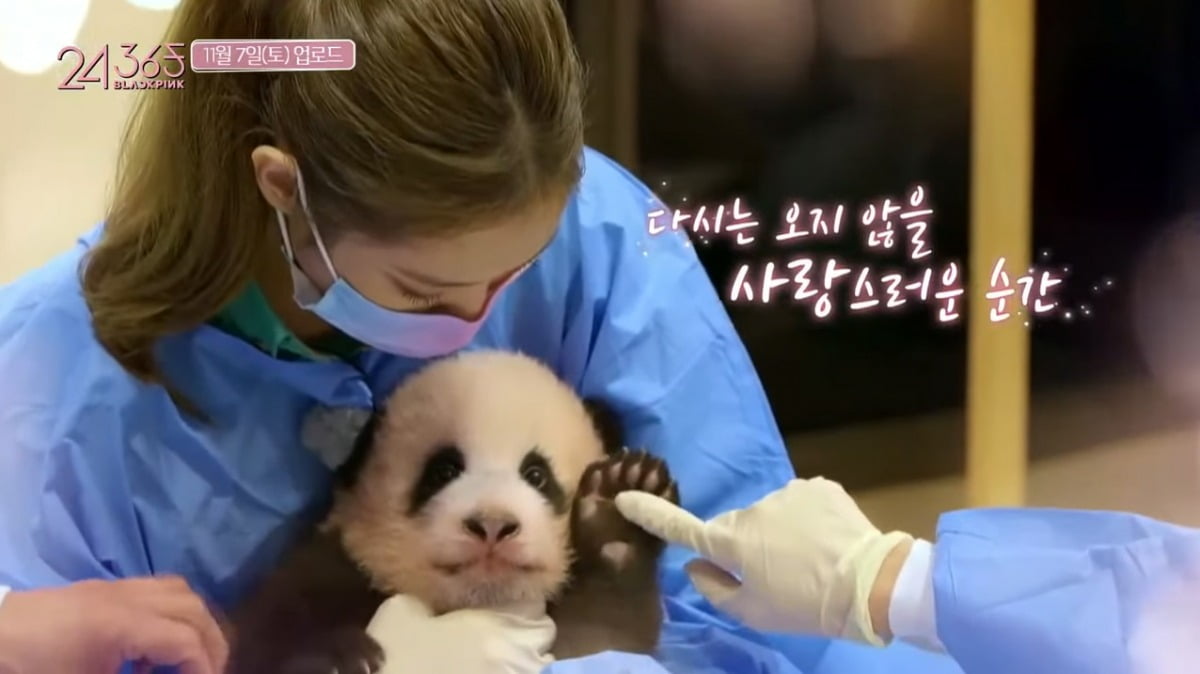 Le Seraphim Sakura also visited Panda World Everland with skeleton player Seongbin Yoon on YouTube's 'Be Afraid'. When the zookeeper explained why the panda, which has the organs of a carnivore, became a herbivore, saying, "I eat a lot and sleep a lot," Sakura expressed envy, saying, "I will live with pandas in my next life. I'm just sleeping and they say I'm cute." Sakura helped Fubao prepare a meal. Sakura, who saw Fubao at the radiation site, couldn't hide her smile, saying, "It's cute. It's like a person."
BLACKPINK had a panda breeder experience in the 2020 web entertainment '24/365 with BLACKPINK' filming. It was a photo shoot to commemorate the 100th day since Fu Bao was born. The members helped make panda meals and health checkups. The members admired the small and cute Pubao, saying, "I think I'm going to pass out", "I'm having a mental breakdown", "I thought it was a doll". Jenny hugged Fu Bao and was thrilled, saying, "It's a lovely moment."
After visiting Everland last month, NCT Taeyong left a message saying, "See you next time Fu Bao Le Bao Ai Bao". Another member, Jungwoo, expressed his fanaticism for Fubao, saying, "I want to see Fubao. Don't you have a fan signing event?" On the 21st, in NCT's official schedule, a picture of Jungwoo meeting with 'Panda Grandpa' Kang Cheol-won was posted along with the words "Kim Jeong-woo's_Finding this person". In the photo, Jung-woo is holding a panda doll and smiling. build and be happy
From hot K-pop idols to BoA, a senior singer in the music industry, and unmarried actor Kim Kwang-gyu in his 50s, they are showing their fandom one after another toward the baby panda Fubao. The public's reaction to the combination of their favorite star and lovely panda is 'healing itself'. Fu Bao recently celebrated his 3rd birthday. Based on an agreement signed between Samsung C&T and the China Wildlife Conservation Association, Fubao will be returned to China to find a mate before turning 4 years old.
Reporter Kim Ji-won, Ten Asia bella@tenasia.co.kr