ENTERTAINMENT
'Solo Debut D-10' Jihyo, the charm of a true artist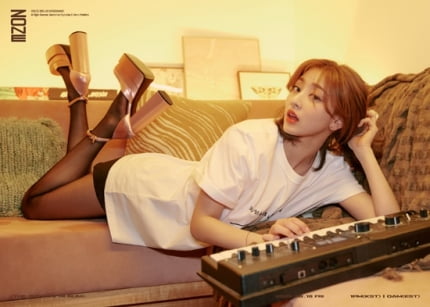 Group Twice's Jihyo showed off her free artist charm to the fullest.
Jihyo will release her first mini album 'ZONE' and the title song 'Killin' Me Good' on the 18th, and will be a solo artist.
On the 7th, the concept photo that radiated cool charisma was released for the first time through the official SNS channel, and at 0:00 on the 8th, four additional images with a relaxed and refreshing mood were released.
In the photo, Jihyo expressed herself as an artist who is immersed in music as well as possessing a bright charm like sunshine. He showed a different side of himself, such as holding an instrument and working on music against the background of a studio full of LPs and speakers, and sitting in a chair with a pleasant smile under the sunlight outdoors. Jihyo's high-quality solo debut work, which is revealing her whole self one by one, is drawing keen attention at home and abroad.
The title song 'Killin' Me Good' is characterized by a rhythmic and groovy sound, and Jihyo's honest emotions and rich tone stand out. JYP Entertainment's representative producer Park Jin-young wrote the lyrics, and leading writers such as Melanie Fontana, Lindgren, and Monsters and Strangers writer Marcus Lomax collaborated.
Reporter Ryu Yae-ji and Ten Asia ryuperstar@tenasia.co.kr