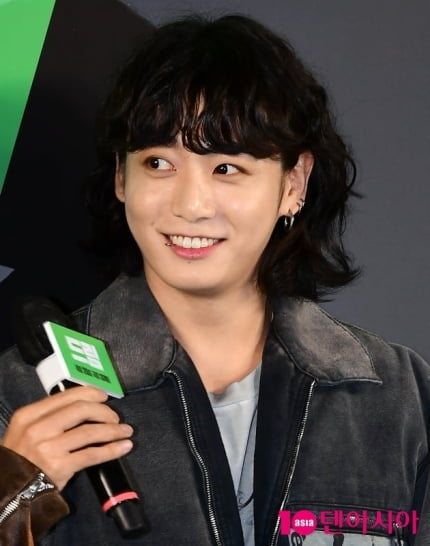 BTS's Jungkook took a shot at malicious commenters.
On the 22nd, Jungkook conducted a live broadcast on the fan community platform and communicated with fans.
On this day's broadcast, Jungkook said, "I'm drunk. I'm talking like this because I was drunk. But even if I wasn't drunk, I would have said this."
Jungkook said, "When watching this live, you might say, 'Jungkook, drink and broadcast.' whatever. you guys don't drink Don't drink and talk about this and that. Feel free to talk," he said. Jungkook continued, "I talked about it in an interview somewhere. I really want to take care of the people who like me and the people who say nice things to me, and they will treat me better than anyone else."
In particular, Jungkook showed a candid appearance by telling malicious commenters who only viewed everything badly, "I'll just live like this," as if telling them not to worry. Fans also expressed their agreement with Jungkook's directive, showing reactions such as "Honest" and "Cool".
Meanwhile, Jungkook also revealed his first solo song 'Seven'. When asked why he made the 'dirty' version, he replied, "Why is that a dirty version? Explain why. Why do you think that's dirty?" "Each person feels differently. I can't help it if I felt that way, but I really thought a lot about which version to release. Because the clean version is released, the people who interpret it in it are different, and the way they interpret it in the explicit version is also different. It seemed like it would be so much fun."
In addition, Jungkook said, "I want to find new things, make new things fun, and be recognized for it." Originally, I didn't even want to do it, but you guys made it. I gained a lot of courage. I don't want to show you my weak side anymore."
Meanwhile, Jungkook released his first solo album 'Seven' on the 14th.
Reporter Ryu Ye-ji and Ten Asia ryuperstar@tenasia.co.kr