ENTERTAINMENT
"Why don't you bring presents to your mother-in-law's house?" Shim Hyung-tak actively explained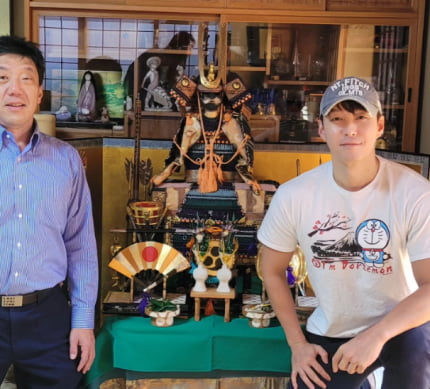 Actor Shim Hyung-tak explained about the gift to his wife's family.
On the 4th, Shim Hyung-tak said, "A gift from my mother-in-law's house..? A lot of people cursed at me, but I brought too much and they told me not to bring it to my wedding, so I didn't bring it."
Previously, Shim Hyung-tak visited his wife's house in Japan through Channel A's 'Men's Life These Days - Groom's Class' and revealed the day before the wedding.
Shim Hyung-tak said, "I am healing my wounds by meeting warm family members," and asked, "Don't make me a monster."
Meanwhile, Shim Hyung-tak married Saya Hirai, a Japanese 17 years younger, in Japan last month, and will hold a wedding in Korea on the 20th.
Reporter Ryu Yae-ji and Ten Asia ryuperstar@tenasia.co.kr