ENTERTAINMENT
'I'm SOLO, After that Love Continues' performers, emergency summons of production crew during recording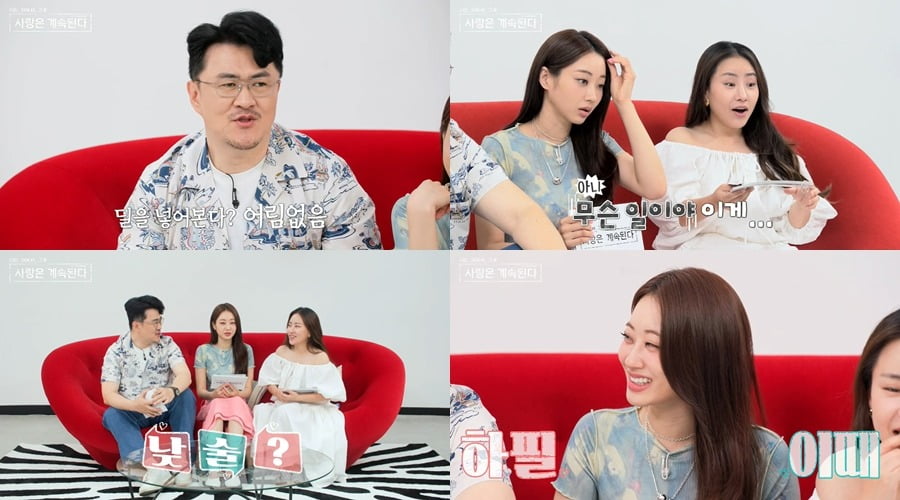 In 'I'm SOLO, then love continues', a situation occurs where even the production team is summoned.
On the 3rd broadcast of ENA and SBS PLUS's 'I'm SOLO, then Love Continues', a male performer was caught asking for a meeting with the production team, surprising 3MC Defconn, Jo Hyun-ah, and Kyungri.
On this day, the 5 male performers go on a second date selection. Each of them approaches a woman they like and shows their liking by giving her a hug. While everyone has made their selection, the two male performers meet separately and talk with serious expressions. Then, a male performer suddenly visits the production team and asks for a meeting, saying, "PD, can I talk to you for a moment?" Curiosity is focused on the inner circumstances of this male performer who summoned the production team for the first time in the history of 'Solo Homestay'.
On the other hand, in this second date selection, an unexpected 'many-to-one date' is achieved. In the selection method of 'Hold the Princess', where you pick up a woman you like, three male performers chose one woman.
3MC, who watched the birth of the 'Princess' floating in the air three times, exclaimed, "Awesome!" and "What is this?" Indeed, attention is focused on who the 'Solo Homestay Princess' will be, who has received envy and jealousy from all the female performers.
The dizzying romance of 'One More Special', in which even the production team was summoned, can be confirmed in 'I'm SOLO, then Love Continues', which airs on ENA and SBS PLUS on the 3rd.
Kim Seo-yoon, staff reporter seogugu@tenasia.co.kr