ENTERTAINMENT
Soyou unveils ultra-luxurious house with a monthly market price of 12 million won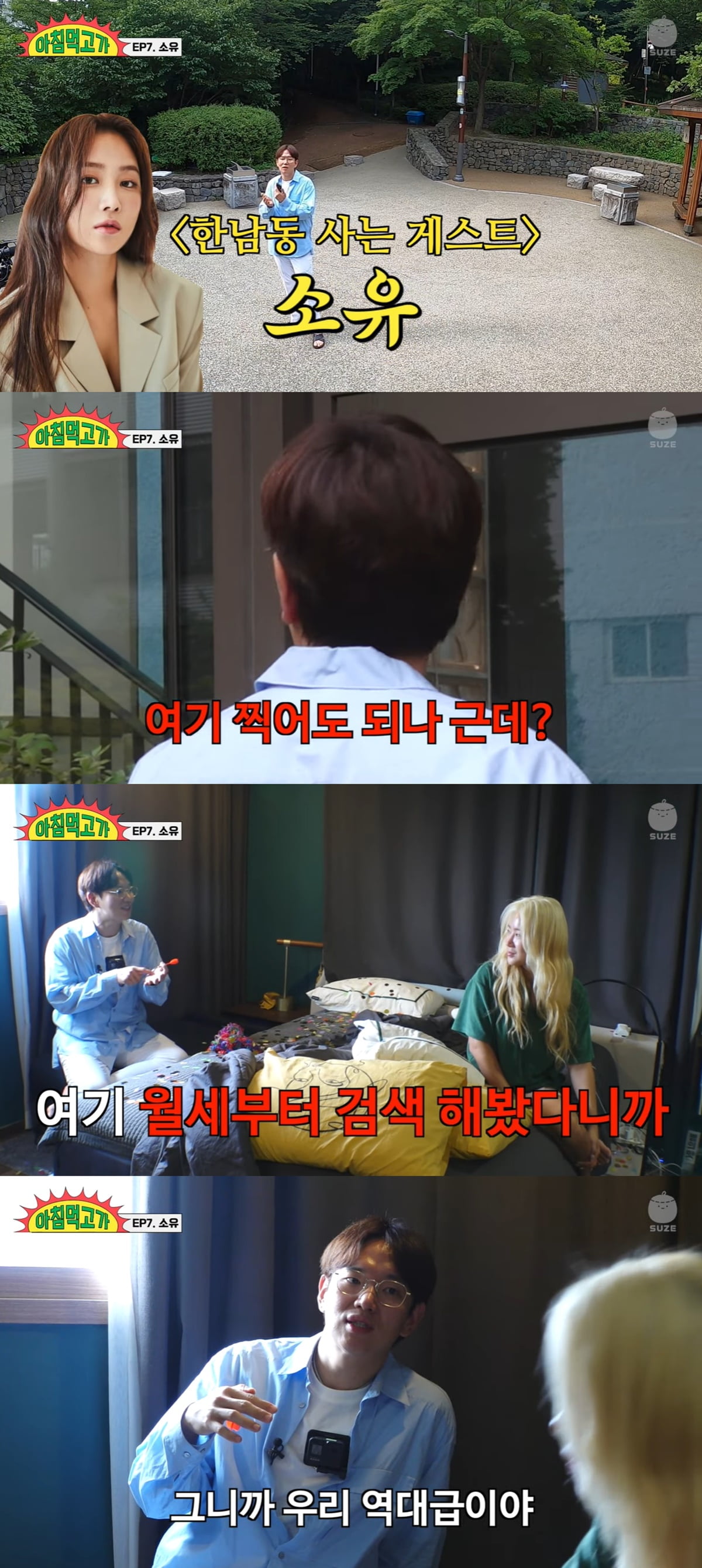 While singer Soyou revealed a house with a monthly rent of 12 million won, he said that he could see President Yoon Seok-yeol's sister-in-law.
On August 1st, on the YouTube channel 'Funny things are coming up', 'Rent alone is 10 million won?! A video was posted with the title 'Owner of the top 3 luxury apartments in Hannam-dong, from tight security to huge monthly rent'.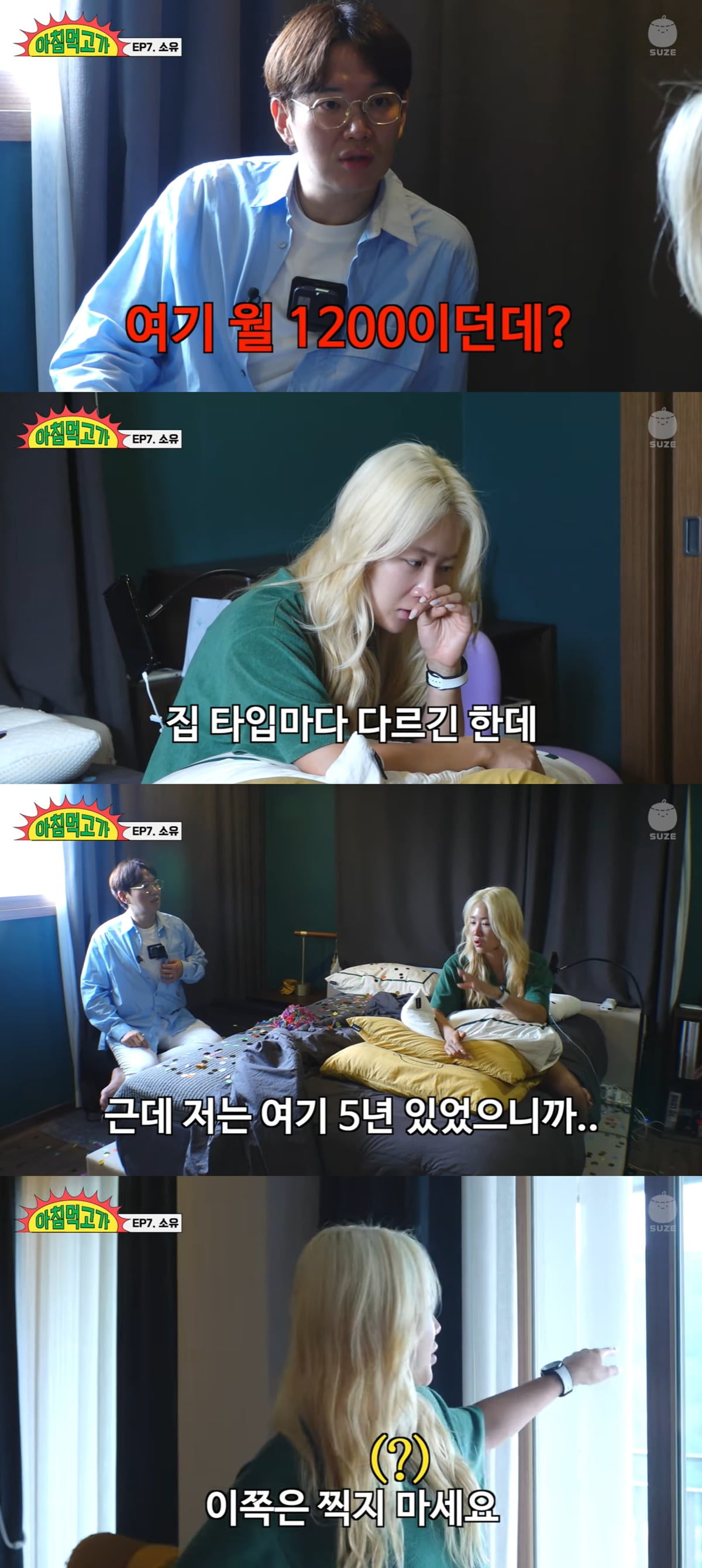 On this day, Jang Seong-gyu appeared in Hannam-dong. He said, "Today's guest is the first in a sense. They asked me when to invite them to 'Let's Eat Breakfast.' revealed Then he added, "I'm going to go back to this album without owning it. They said that I'm going to sing together for the first time today. I'm going to visit you in the morning, so I'll listen to the manager's warnings."
Regarding the precautions for waking Soyou, manager Soyou said, "I am a light sleeper, so even when I type in my password, I can hear the sound and wake up." Jang Seong-gyu said, "We have to hit the jackpot. I tried to wake him up by popping a balloon, but I'm already awake."
Jang Seong-gyu said, "It feels like the house continues to be upgraded as the episodes are repeated. It's crazy. Can I take a picture here?" However, filming was not possible due to security issues in Hannam-dong. Jang Seong-gyu, who arrived at So-yu's house, was surprised to say, "It's a different scale."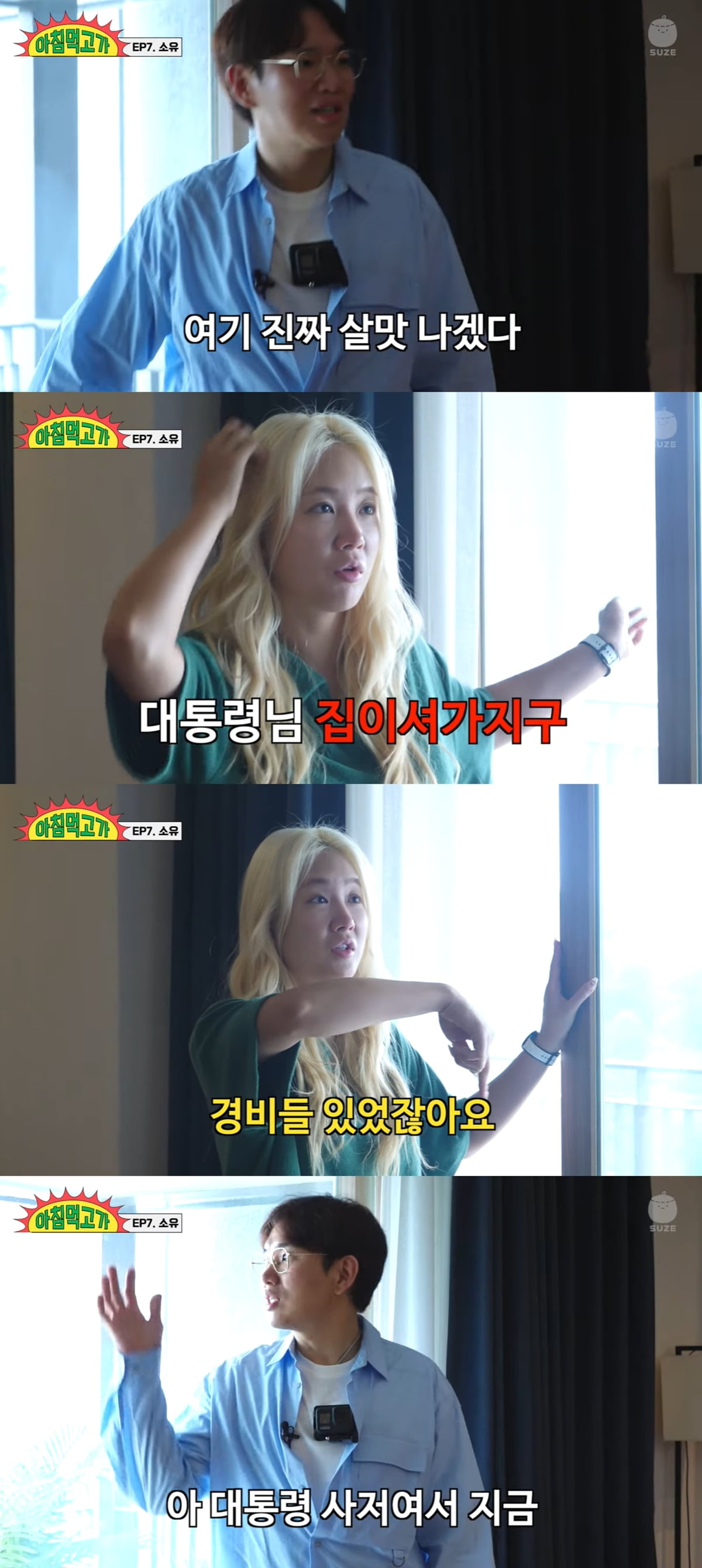 Jang Seong-gyu said, "When it comes to real estate, it is owned again. My brother is also interested in that. He said that this is a house that cannot be sold." In response, Soyou explained, "It cannot be sold."
In addition, Jang Seong-gyu said, "So this is a Yonsei house. As soon as I saw this house, I searched for rent here. I was surprised. Ours is the best ever. Before that, Carder Garden's house had the highest monthly rent, but here it exceeded that. Here It was 1200 per month?" he asked. Soyou replied, "It's different for each type, but this place has risen. I've been here for 5 years."
Seong-gyu Jang went on a tour of the owned house in earnest. Then, when he saw the view of forest bathing from the living room, he said, "It will be really nice to live here." Soyou explained, "Don't take pictures this way. It's not strange, it's President Yoon Seok-yeol's house." Jang Seong-gyu asked back, "Is it the same apartment?" Soyou said, "No, in front of there. That's why I can't take pictures from up here. There were security guards when I came up here." Jang Seong-gyu said, "Oh, there were guards because it was the president's sister-in-law."
Reporter Kang Min-kyung, Ten Asia kkk39@tenasia.co.kr