ENTERTAINMENT
Kim Sejeong "I gained a lot of weight while filming the drama"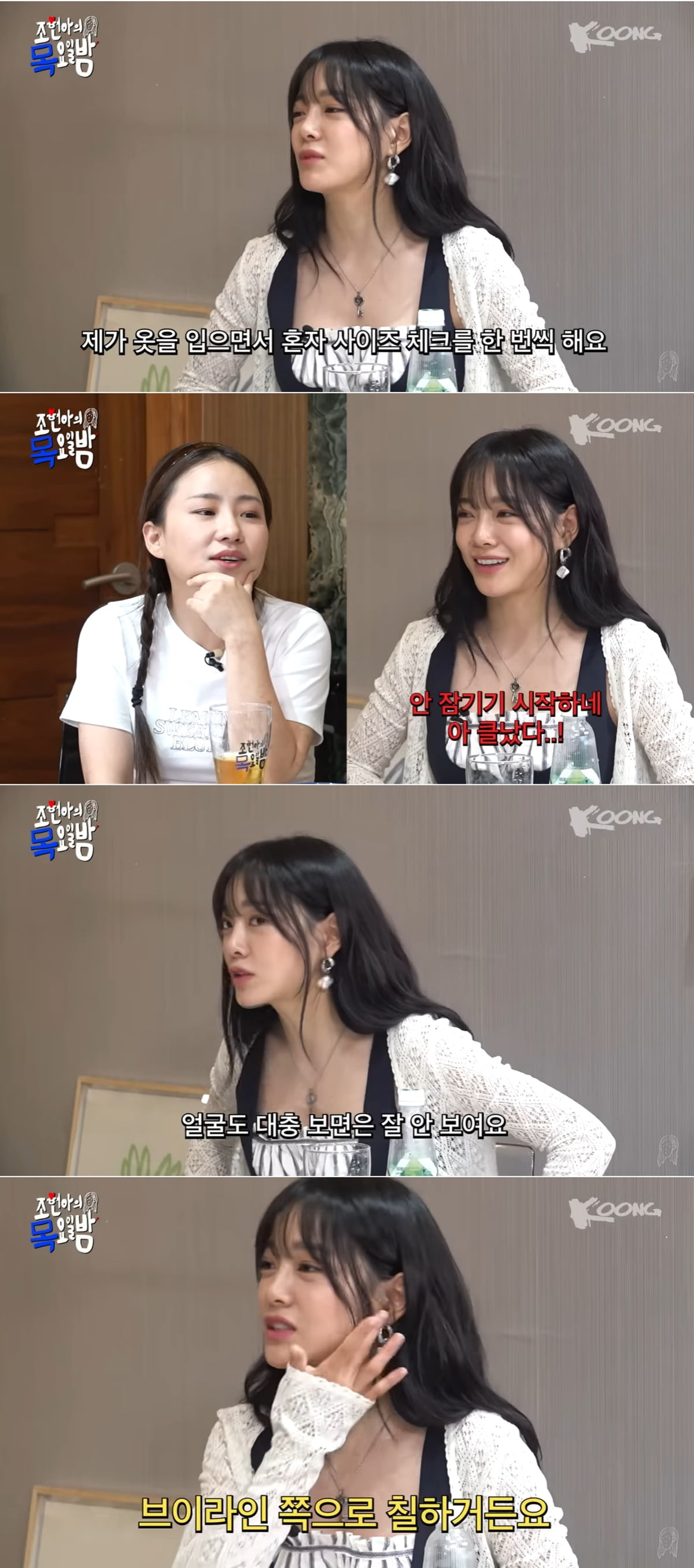 Singer and actress Kim Se-jeong revealed that she ate a lot while filming the drama 'Wonderful Rumor 2: Count Punch', so each cut has a different face.
On July 31st, a video was uploaded on the YouTube channel 'Cho Hyun-ah's Thursday Night' with the title 'Kim Se-jeong vs. Ak Gwi-young's wonderfully goosebumps talking punch shot'.
On this day, Cho Hyun-ah asked, "'Wonderful Rumors' is a fantasy, so don't you wear strange clothes?" Kim Se-jeong said, "That's rather bad. I wear training clothes. Usually, when I'm just filming a drama, I check the size by myself while putting on clothes. The rubber band in the training suit suddenly stretches."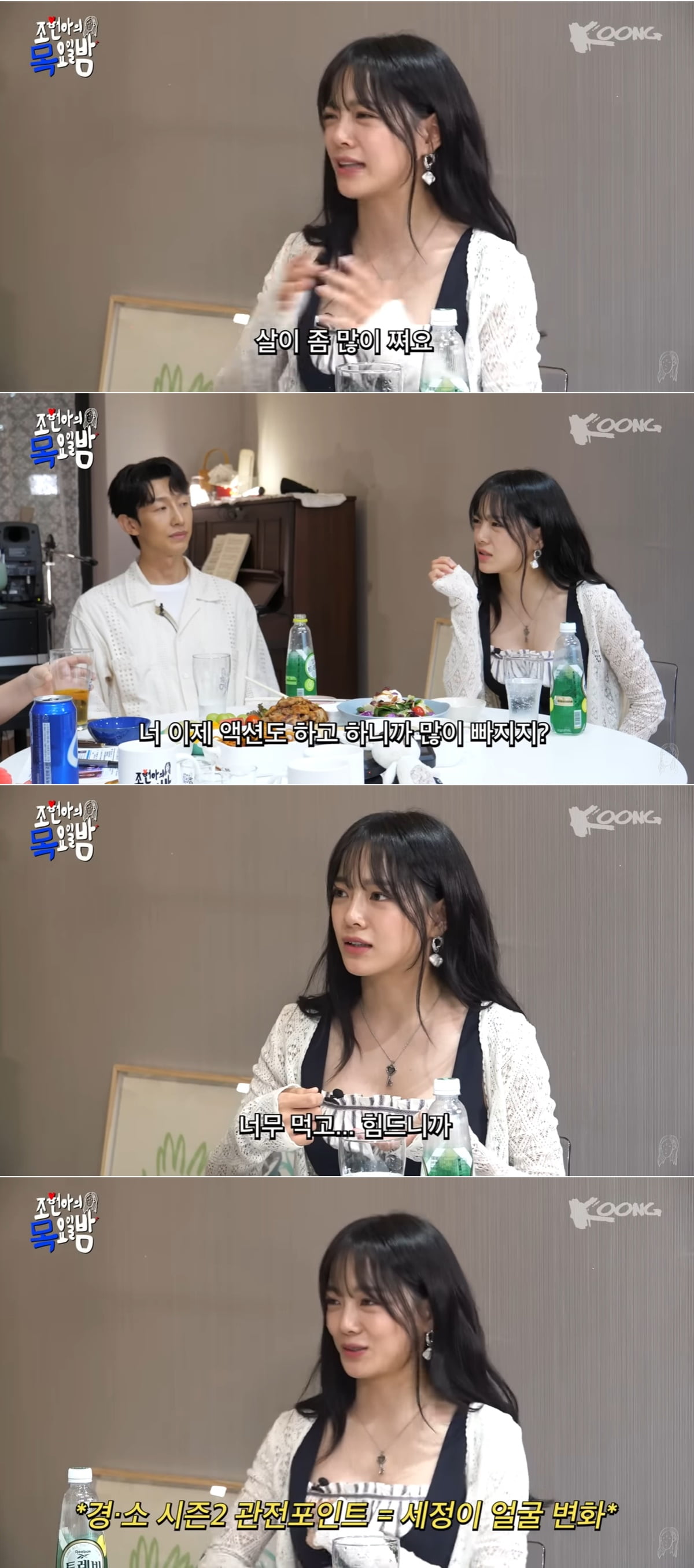 Kim Se-jeong explained, "I can't even see my face if I look at it roughly. My hair is always flying and I paint it with blood. I also paint the blood on the V-line side on purpose." Also, "Especially while filming this drama, I gained a lot of weight. On the contrary, other people ask me, 'You lose a lot now that you do action scenes?', 'Isn't it hard?' His face is very different," he said, laughing.
Sejeong Kim said, "It's different when you get in the elevator and when you come out." Cho Hyun-ah, who heard this, wondered, "So, do you take this cut and eat it when you have a little time left?" Kim Se-jeong explained, "For example, I shoot inside the elevator on the set. When I go out, I drive it all at once and shoot it outdoors again. Until the set, I'm fine. I ate something else for a long time until I went outside, and it's been a week." Kang Ki-young asked back, "Did you gain weight in one second? In the next cut?"
Sejeong Kim is appearing in tvN's Saturday drama 'Wonderful Rumor 2: Count Punch', which was first broadcast on July 29th. 'Wonderful Rumors 2: Count Punch' is an exhilarating and sweaty demon-destroying hero that defeats the more evil demons on the ground with stronger demon hunter counters thanks to new abilities and recruiting new members. In the play, Kim Se-jeong plays the role of Do Hana, who has a sensitive sense.
Reporter Kang Min-kyung, Ten Asia kkk39@tenasia.co.kr