TV
Park Eun-bin and Kim Hyo-jin's Womanance split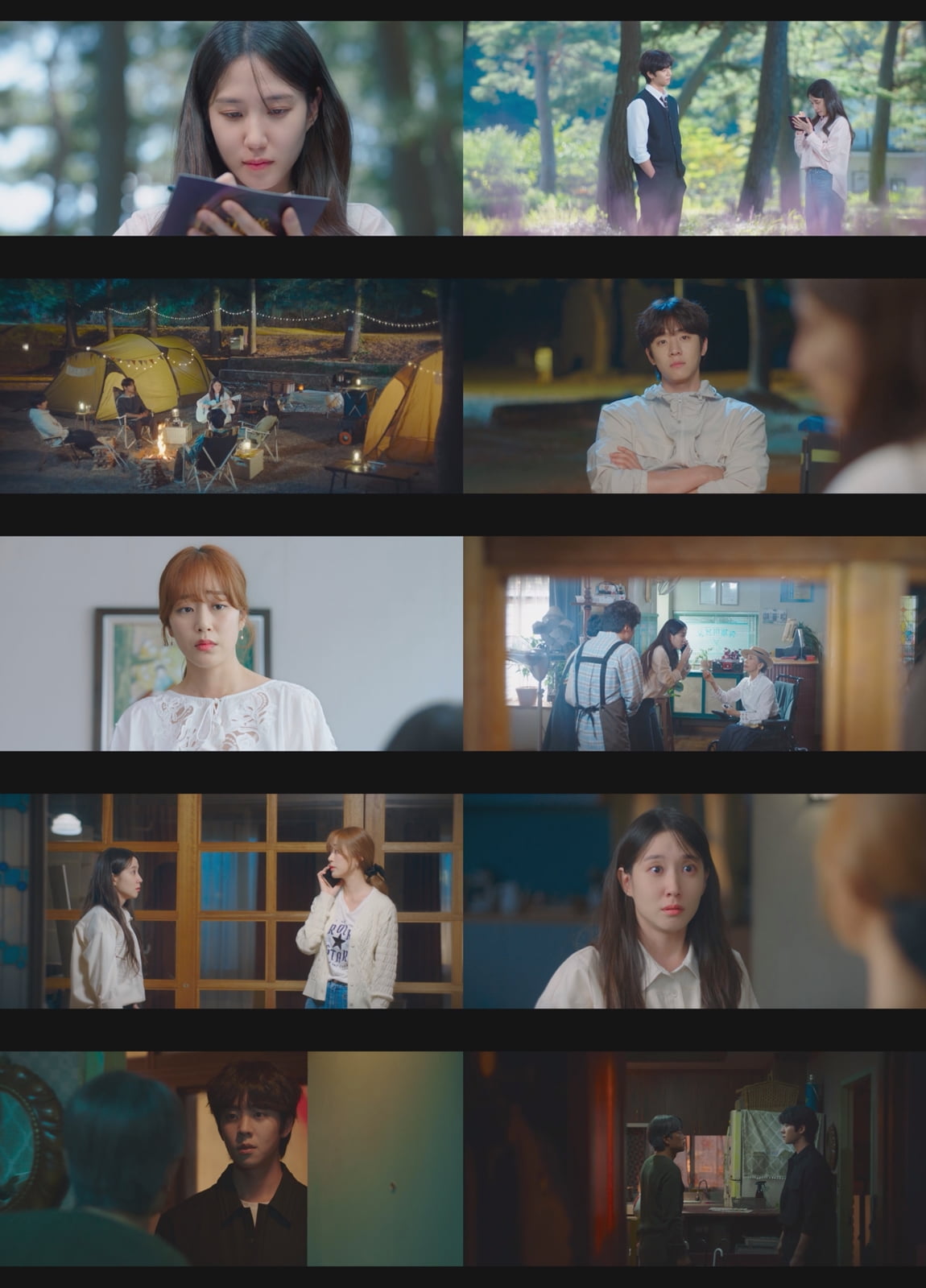 tvN's Saturday-Sunday drama 'Diva of the Desert Island' recorded the highest viewership rating of 9.9%.
According to Nielsen Korea, a viewership rating research company (based on paid platforms integrating cable, IPTV, and satellite) on the 20th, the viewership rating for episode 8 of tvN's Saturday-Sunday drama 'Diva on an Uninhabited Island', which aired the previous day, was an average of 8.7% for households nationwide, a peak of 9.9% for households in the metropolitan area. The average was 9.4% and the highest was 10.9%.
On this day's broadcast, Yoon Ran-joo (played by Kim Hyo-jin) was depicted as feeling betrayed by Seo Mok-ha (played by Park Eun-bin), who gave up the hard-earned opportunity and disappeared into hiding, ultimately declaring the termination of her contract with RJ Entertainment. After some persuasion from Kang Bo-geol (played by Chae Jong-hyeop) and Kang Woo-hak (played by Cha Hak-yeon), Seo Mok-ha decided to try becoming a singer again. He returned with the intention of asking Yun Ran-ju for forgiveness, but only a torn letter from Yun Ran-ju remained in the empty house. After putting the letter back together, Seo Mok-ha contacted Yun Ran-ju and even went to RJ Entertainment, but couldn't find her anywhere.
While Yun Ran-ju was avoiding contact with Seo Mok-ha, album sales were on the verge of reaching their target of 20 million copies. Seomokha rejected exclusive contract proposals pouring in from all directions, including Suga Planning's CEO Hwang Byeong-gak (played by Song Kyeong-cheol) and RJ Entertainment CEO Lee Seo-jun (played by Kim Joo-heon), and only focused on Yun Ran-joo's album sales. Seo Mok-ha's actions were passed down to Yun Ran-ju through people's mouths.
Yun Ran-ju also understood in his head that Seo Mok-ha ran away for an unavoidable reason, but he could not accept it in his heart. The sense of betrayal was bound to be even greater because it was an opportunity that had been created by giving up the difficult stage. Accordingly, Yun Ran-ju decided to meet Seo Mok-ha in person and negotiate. At the same time, Go San-hee (played by Moon Sook), who suffers from dementia and mistakes herself for her daughter Yun Ran-ju, visits Seo Mok-ha's house, and the meeting between the two naturally takes place.
Seo Mok-ha sincerely asked for forgiveness without making any excuses. However, Yun Ran-ju called Lee Seo-jun and announced the expiration of the contract. Seo Mok-ha's eyes also showed disappointment and futility at Yun Ran-ju's actions that made her efforts go to waste. At the end of the broadcast, Kang Bo-geol surprised everyone by visiting his former father, Jeong Bong-wan (played by Lee Seung-jun), the object of his fear. He was caught alone on the Internet searching for suspicious words such as 'parricide sentence.'
Kang Min-kyung, Ten Asia reporter kkk39@tenasia.co.kr