TV
ZEROBASEONE's Kim Kyu-bin revealed that he was involved in two car accidents during his childhood.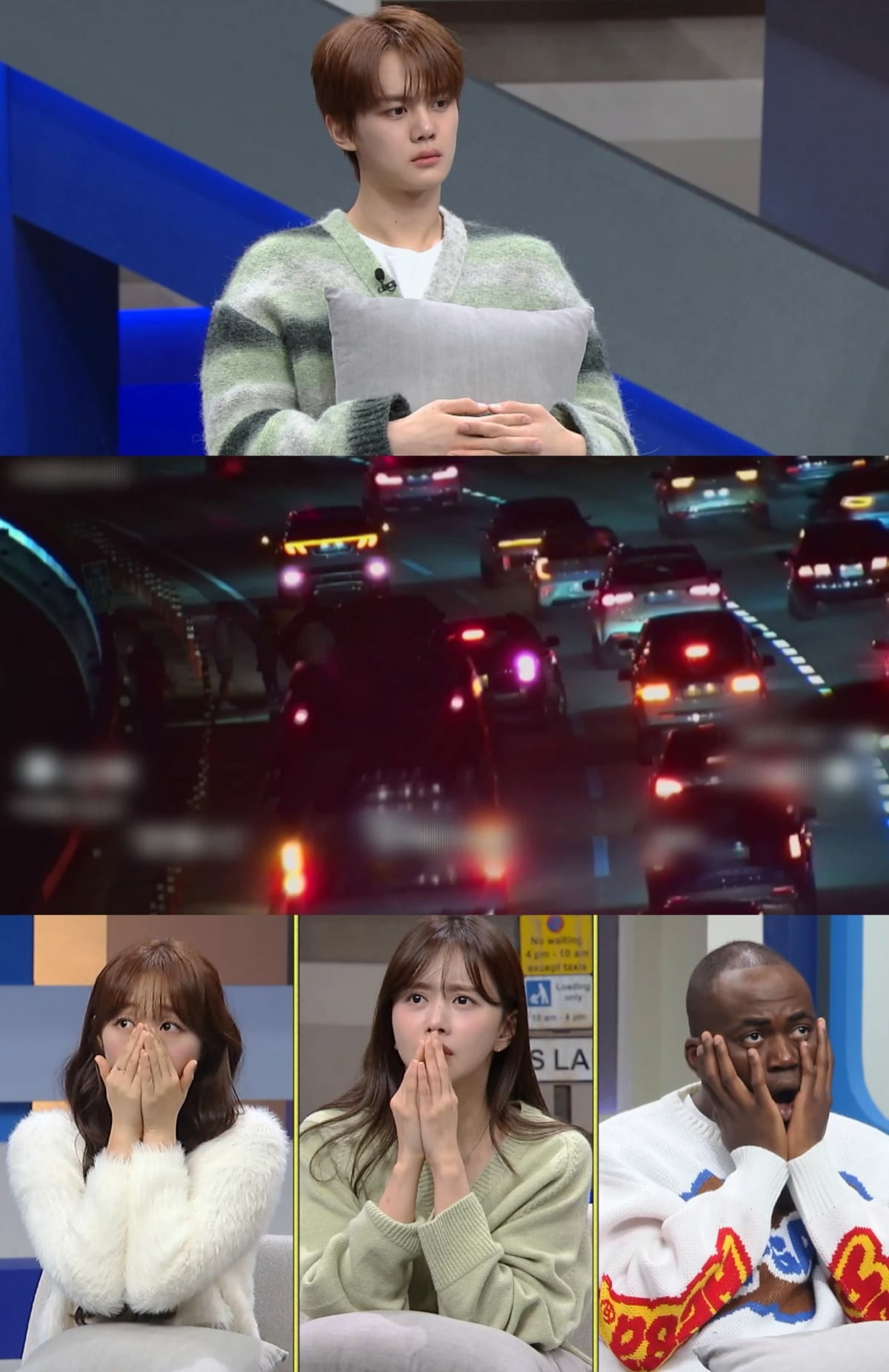 ZEROBASEONE's Kim Gyu-bin makes his first appearance on 'Hanvely' and sheds light on accidents on the road.
Korea's Zero Traffic Accident Challenge JTBC's 'Han Moon-cheol's Black Box Review' (hereinafter referred to as 'Hanvely'), which will be aired at 8:50 pm on the 14th, will visit viewers with Zero Base One's Kim Gyu-bin.
Kim Gyu-bin reveals that he suffered two car accidents as a child. In addition, they heated up the studio by showing a heart-warming story with their father, who was most happy about the news of 'Hanvely''s first appearance, as well as powerful point choreography for the new song title 'CRUSH (thorn)'.
On this day's broadcast, lawyer Han Moon-cheol reveals CCTV footage of a secondary accident that occurred on a highway in the middle of the night. The express bus rushed into the bus lane without noticing the owners who were handling the collision that occurred in the bus lane. They discovered it late and made a hasty change of direction, but the tragic accident that struck people and killed two people in an instant shocked everyone.
Accordingly, we talk directly with the victims of the accident and capture the full story of the tragic incident. One victim, who was able to survive by a narrow margin, adds to the sadness by personally reporting the situation at the time of the first accident. Additionally, another victim who lost her husband in an instant at the scene of the accident cried out, "I should have just gone (instead of stopping)," and all the panelists were unable to hide their sadness.
Next, we deal with taxi driver assault cases that continue to occur. The black box video contains unbelievable behavior, such as impulsive verbal abuse and assault by drunk passengers who are unable to communicate, causing anger. The incredible story of a taxi driver who went through a lengthy lawsuit for four years for brutally assaulting a passenger, but ended up only getting a suspended sentence, is expected to infuriate viewers.
Insurance fraud videos boasting a diverse and colorful lineup worthy of acting awards also attract attention. From the 'smoke' who puts his foot under the bus after getting off, to the 'suddenly jumping out' self-harm blackmailer who jumps in front of a moving car, to the outrageous insurance fraudsters who even monitor the black box of their accident scene right next to the driver. Kyuhyun urges severe punishment for his behavior, saying, "Every single one must be punished."
Shared riding, which is emerging as a 'new villain' in the road world, is analyzed intensively and empathized. Through videos of accidents with shared bicycles and shared kickboards illegally parked on roads or sidewalks, we look at the injustice and problems of car owners who have no one to hold accountable. Accordingly, lawyer Han Moon-cheol emphasized the need for improved regulations to resolve illegal parking and for citizens to have proper parking awareness.
The transportation public interest variety show 'Han Moon-cheol's Black Box Review' will be broadcast at 8:50 pm on the 14th.
Kim Ji-won, Ten Asia reporter bella@tenasia.co.kr