TV
Ong Seong-Wu, a sincere kiss to Lee Yu-mi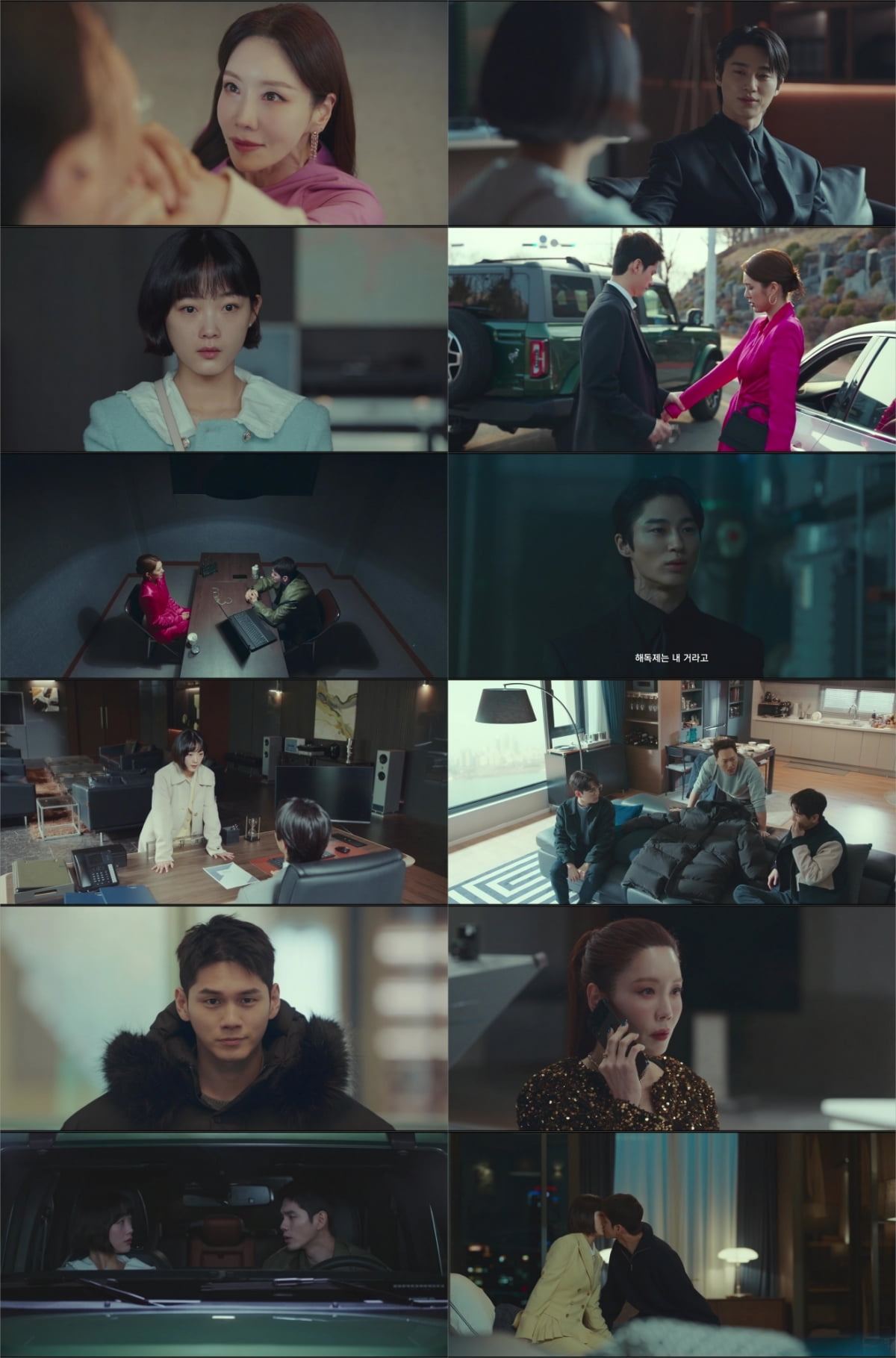 Ong Seong-wu kissed Yu-mi Lee with the words, "Don't be too hard on yourself from now on."
In the 12th episode of JTBC's Saturday-Sunday drama 'Strong Woman Kang Nam-soon', which aired on the 12th, mother and daughter heroes Kang Nam-soon (played by Lee Yu-mi) and Hwang Geum-joo (played by Kim Jong-un) and passionate detective Kang Hee-sik (played by Ong Seong-wu) met 'drug villain' Ryu Shio (played by Byun Woo-seok). A fierce all-out battle took place.
Kang Nam-soon captured a suspicious ship at the research institute, and the cooperation between Hwang Geum-ju and Kang Hee-sik was successful. Kang Hee-sik, who arrested Tae-ri (played by Han Da-hee), planned to uncover a new synthetic drug sales line across the country. Ryu Shio's counterattack was also formidable. He began to keep an eye on the Kang Nam-soon family, heightening the sense of crisis by kidnapping Secretary Jeong (played by Oh Jeong-yeon) to prevent Hwang Geum-joo from broadcasting. As a result, the viewer rating for the 12th episode recorded 8.5% nationwide and 9.0% in the metropolitan area (Nielsen Korea, based on paid households).
On this day, Ryu Shio found out that Hwang Geum-ju had deceived him. Ryu Shio became even more angry when Madam Kim (played by Park Hye-na) failed to ambush Hwang Geum-ju and was attacked in return. Ryu Shio, who was very upset, ordered Hwang Geum-ju's company and family to be dealt with. Above all, he embarrassed Kang Nam-soon by saying that he would find Hwang Geum-ju's daughter and kill her. Kang Hee-sik, who learned of Ryu Shio's dangerous plan, had Kang Nam-soon stay at his house. It could put your family at greater risk. Hwang Geum-ju also prepared to protect her family.
Hwanggeumju has stepped up efforts to eradicate new synthetic drugs. Tae-ri was arrested after sharing the location tracking device secretly installed in the money bag with Kang Hee-sik. Kang Hee-sik warned Tae-ri, who was trying to run away, that Cutlassfish (played by Han Dong-won) was also murdered and that he could only survive if he stayed by the police. Tae-ri, who changed his mind, stated that he was managing a new synthetic drug antidote at Dogo, and that there were many intermediary distributors under Madam Kim. In response, Kang Hee-sik released Tae-ri and instructed her to bring a line of books sold nationwide.
Meanwhile, the drug investigation team was considering ways to disclose evidence of new synthetic drugs. In a situation where the influence of Heritage Club member Ryu Shio could not be ignored, Kang Hee-sik came up with a trick. Kang Hee-sik visited Hwang Geum-ju. And Hwang Geum-joo prepared a live broadcast to reveal the reality of a new synthetic drug. But something unexpected happened. Jeong Ji-seo was kidnapped by Ryu Shio. Hwang Geum-ju's ending, steeped in ominous foreboding, heightened the sense of crisis.
Ryu Shio's antidote business also faced a crisis. He entered into a confrontation with Pavel over the antidote. When Pavel asked for the antidote, Ryucio countered that he could not share it because he developed it independently, and Pavel warned that he would not leave it alone, making people even more curious about future developments.
The straightforward romance between Kang Nam-soon and Kang Hee-sik stimulated excitement. Kang Nam-soon embarrassed Kang Hee-sik, who was jealous of Ryu Shio, by saying, 'I will spend my first night with the man I love.' Here, the sight of Kang Hee-sik kissing Kang Nam-soon and saying, "Don't work hard from now on," raised the heart rate.
Kang Min-kyung, Ten Asia reporter kkk39@tenasia.co.kr