TV
Lee Sang-yeob still vividly remembers his first meeting with his bride-to-be.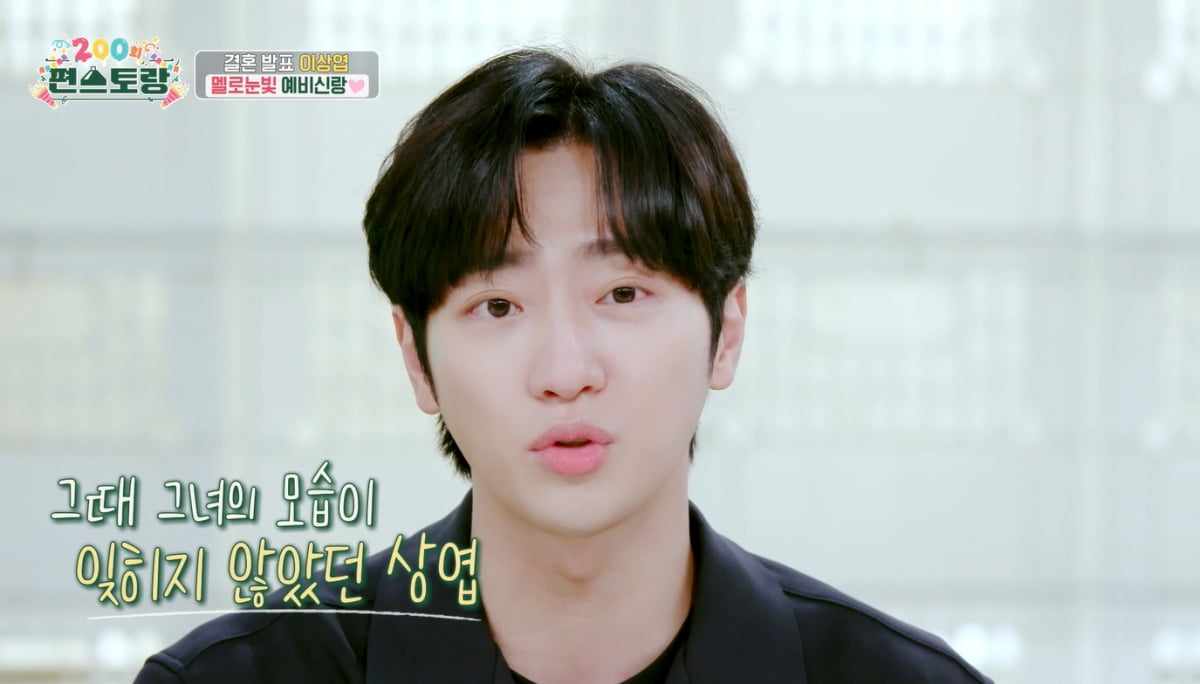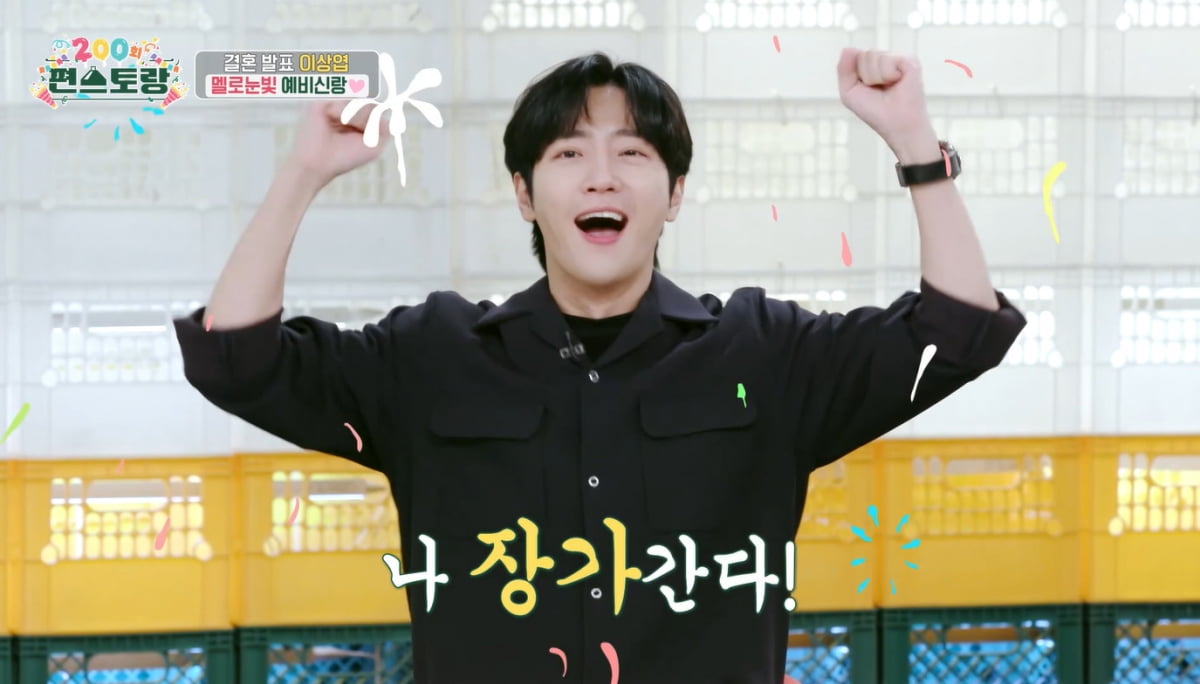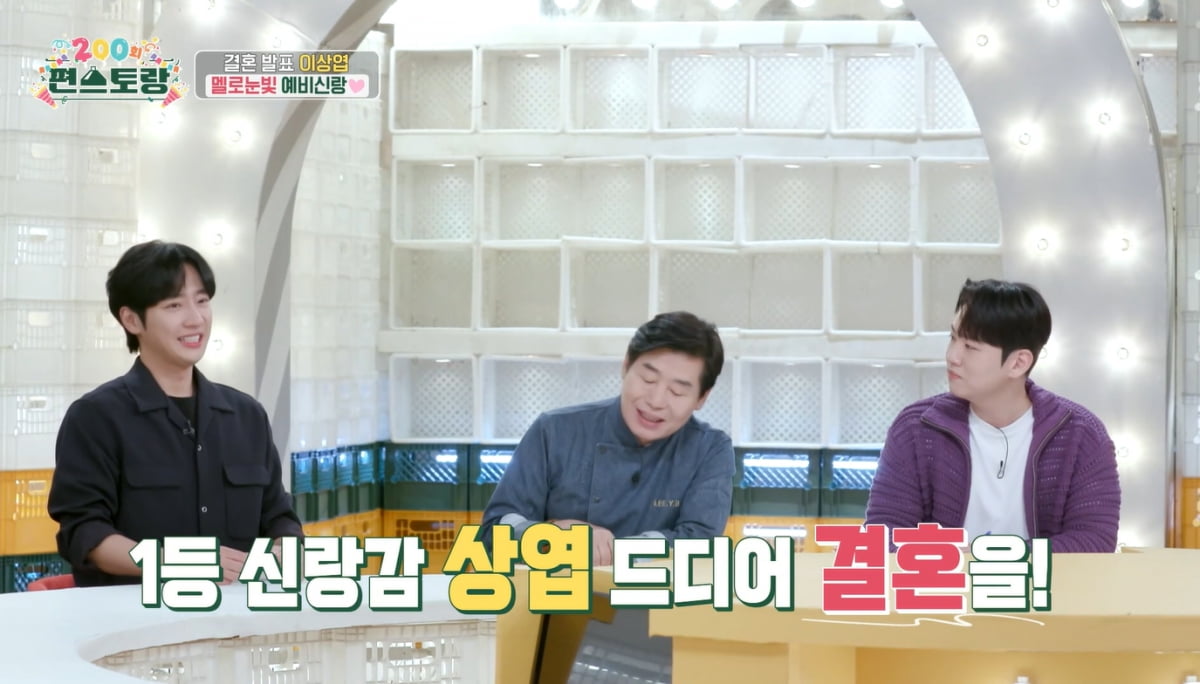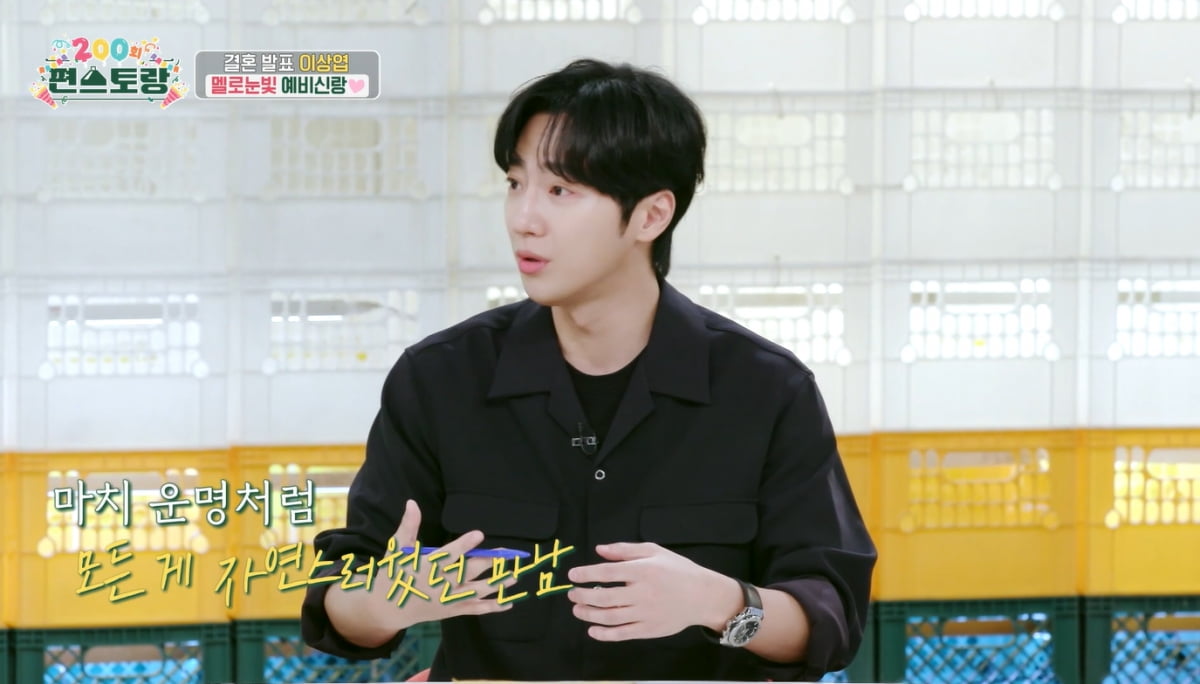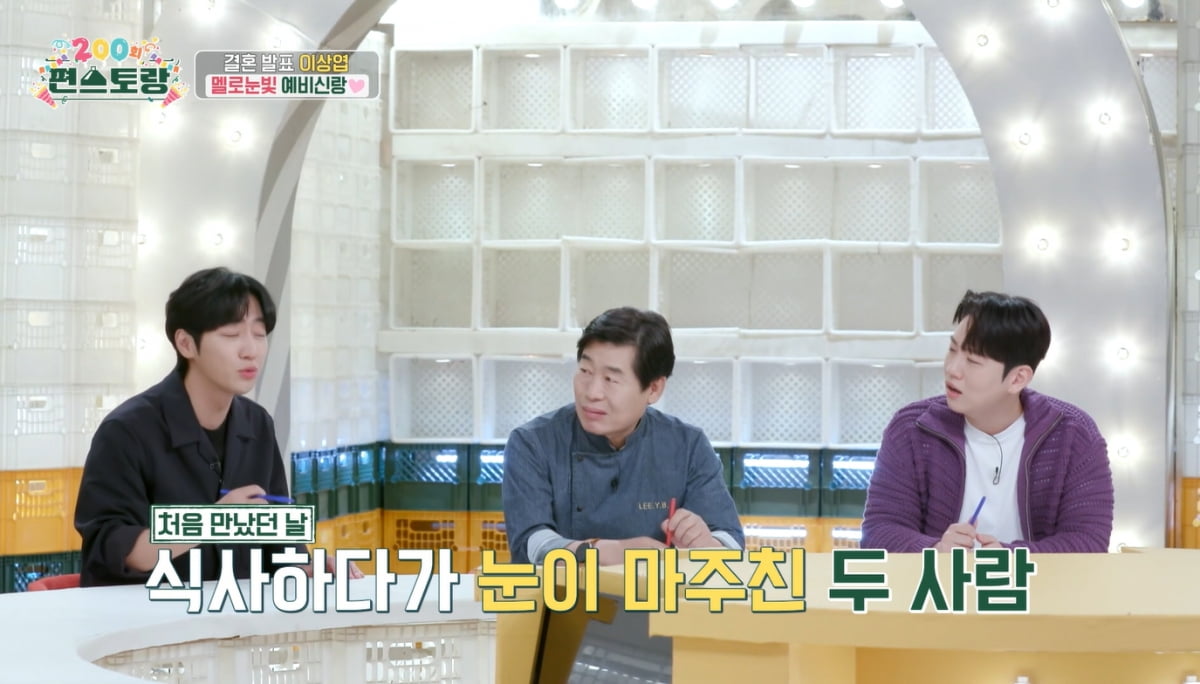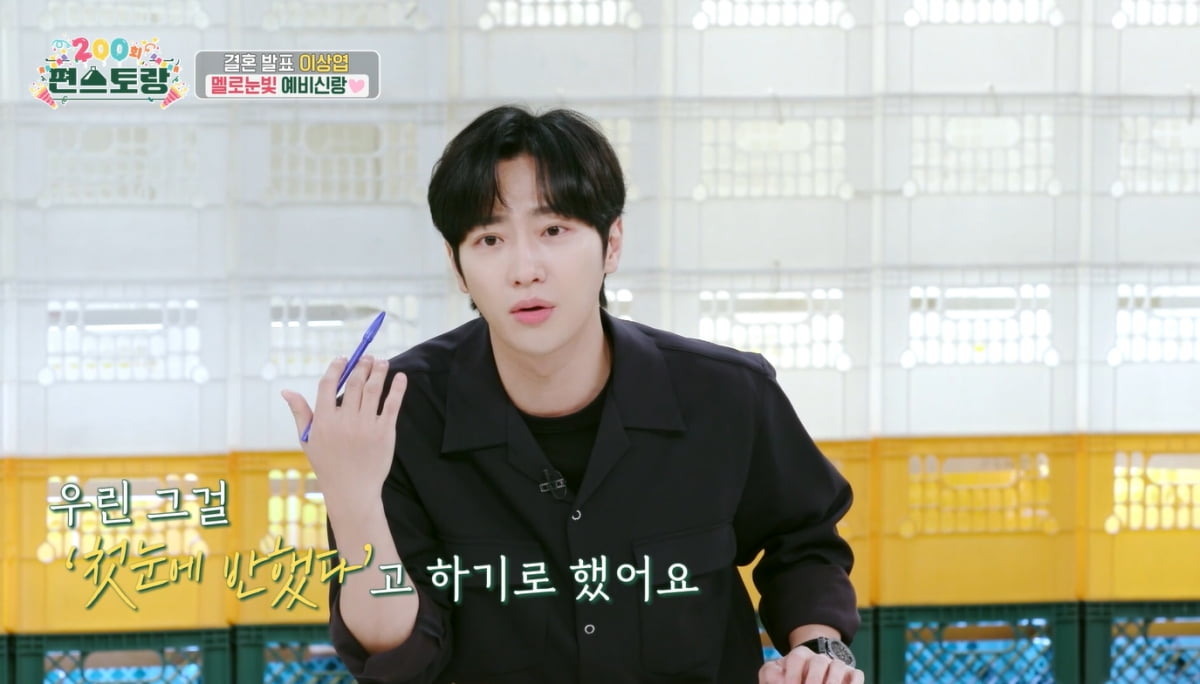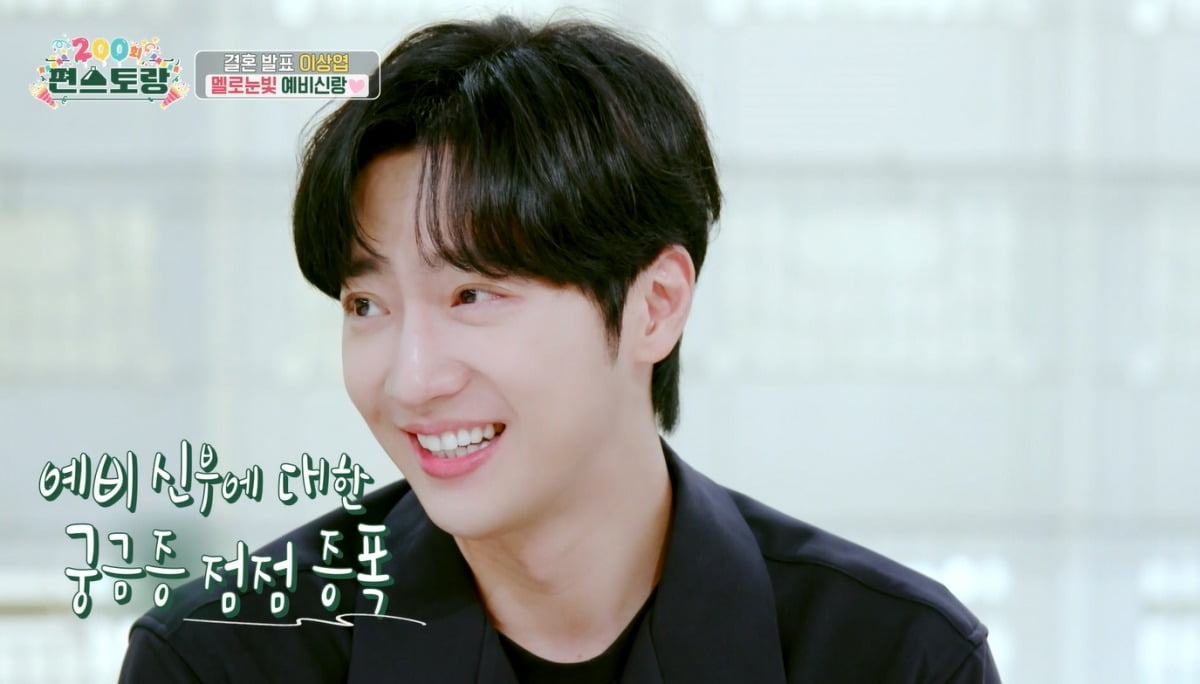 Lee Sang-yeob, who is about to get married, revealed his deep affection for his bride-to-be.
Lee Sang-yeob appeared as a new chef on KBS 2TV's 'New Feature Restaurant' (hereinafter referred to as 'Pyeon Restaurant'), which aired on the 10th.
The MCs were impressed by Lee Sang-yeob's deep and moist eyes. Boom introduced Lee Sang-yeob as "a woman's heart stealer, a melodrama master who crosses the line between romance and romance, and a genius with his eyes." Jang Min-ho looked at Lee Sang-yeob's eyes for a long time with deep eyes and said, "They are definitely moist. I recognize them as deer." Lee Sang-yeob and Jang Min-ho exchanged moist glances and made everyone laugh.
Lee Sang-yeob received various food gift gifts from fellow actors such as Oh Na-ra and On Joo-wan. Boom said, "Lee Sang-yeob is the 'best love boy in the entertainment industry.' He is famous for being loved and cherished by his fellow actors, including his older brothers, sisters, and younger siblings." Jang Min-ho also said, "I heard a lot of people praising me Lee Sang-yeob." Lee Sang-yeob waved his hand and looked embarrassed.
The reason why many senior actors, including Oh Na-ra, Jung Woo-sung, Kim Hye-soo, Ma Dong-seok, Kim Sun-ah, Kim Nam-gil, and Cha Tae-hyun, cherish Lee Sang-yeob as a human being is because of his kind and caring personality. Boom said, "I've received more than just one or two reports," and shared a good story about Lee Sang-yeob, who always takes care of not only the manager but also the manager's mother. The cast of 'Pyeon Restaurant' unanimously said, "He's not a sweetheart for no reason," and "This is why people around him like him so much."
Lee Sang-yeob plans to get married to his non-celebrity lover in March next year. Lee Sang-yeob aroused admiration by saying, "I am getting married because I love you." Lee Sang-yeob said about his first meeting with his bride-to-be, "I can't forget our first meeting. When I was eating, I looked up and made eye contact with her at the same time, and I still remember. "her face looking at me with round eyes." When asked if he had a nickname, he answered, "There's something I say a lot. It's 'cute.'"
Lee Sang-yeob said of his parents' reaction when they heard the news of his marriage, "They liked it." On the other hand, regarding the reaction of his father-in-law and mother-in-law, he said, "I don't remember what I said."
Boom, who is married, made everyone laugh by sharing his story about his meeting experience, saying, "When I was most embarrassed, I tried to make the meeting comfortable, but I was the only one wearing a suit." Lee Sang-yeob sympathized, "I also wore a suit. "I went to the shop and did my hair and makeup."
In a video letter to his bride-to-be, Lee Sang-yeob expressed his affection by saying, "We talk about this a lot. I will work hard so that we can live happily and happily as a great team for the rest of "our lives."
Lee Sang-yeob's loving side also extended to his cooking. Lee Sang-yeob revealed a super simple sous vide tip for gently enjoying pork tenderloin. Lee Sang-yeob said, "My parents are health-conscious, so we eat a lot of lean meat. I was thinking of a recipe that would allow me to eat it gently without being dry, and I found this method." He quickly made pot rice and meat stew using special sous vide pork tenderloin.
Lee Sang-yeob said, "When I cook, I always remember and get excited about the happy faces eating the food I cooked. So, I want to continue to cook hard for my parents and my future wife and children."
Kim Ji-won, Ten Asia reporter bella@tenasia.co.kr