TV
Lee Yong-sik is already taking care of his future son-in-law, Wonhyuk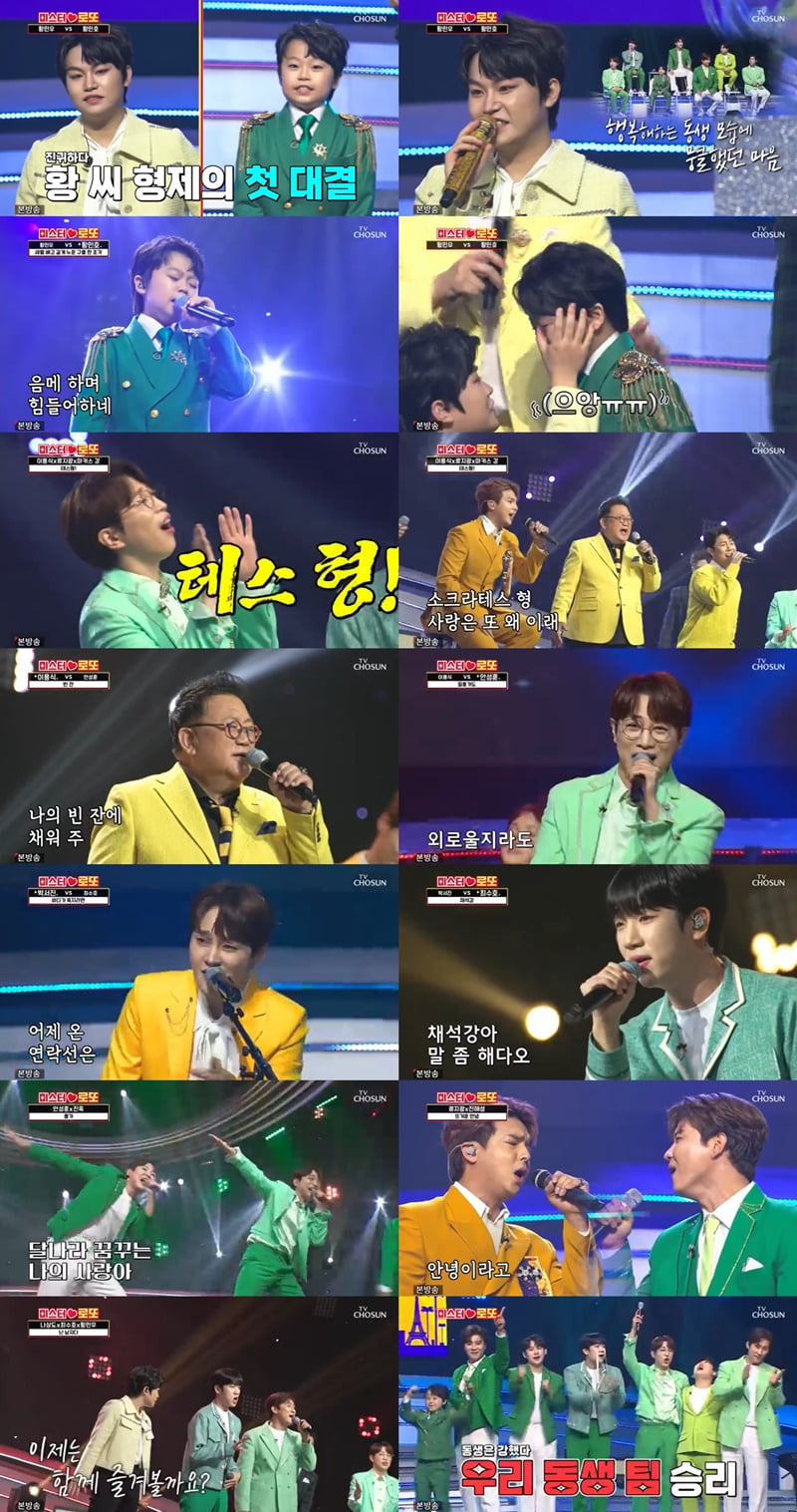 Comedian Lee Yong-sik defeated Ahn Seong-hoon and won the right to appear on his prospective son-in-law Won Hyeok's 'Mr. Lotto'.
TV Chosun's 'Mr. Lotto', which aired on the 9th, featured a special feature of 'Our Brother' who came to scold the TOP 7. Eternal Posik Lee Yong-sik, cave bass Ryu Ji-kwang, Wooyeon's son Marcus Kang, and little Psy Hwang Min-woo appeared as special mercenaries of the Golden Knights. This day's broadcast recorded a viewership rating of 6.5% nationwide according to Nielsen Korea, a ratings research company, and the highest viewership rating rose to 7.4% at the moment.
High interest was focused on the singing competition between Hwang Min-woo and Hwang Min-ho, which was held for the first time on television. The match between Golden Knights mercenary Hwang Min-woo and TOP7 special mercenary Hwang Min-ho was concluded. As tensions rose hotly over the brutal brothers' rebellion, the Hwang brothers shook the scene by pouring out tears even before the confrontation began.
Hwang Min-woo said, "My younger brother Hwang Min-ho wanted to be in the TOP 7. It's touching to see him sitting in the TOP 7," and was moved to tears as he expressed his special emotions. Hwang Min-ho also shed tears, saying, "I feel bad because I'm stuck with my brother," which brought tears to the eyes of the aunts and uncles on the online network.
The winner of the Hwang family fight was his younger brother, Hwang Min-ho. Hwang Min-ho dominated the stage by performing Na Hoon-ah's 'A Piece of Cloud Lying Down for a Long Time' with such earnest emotion that it was hard to believe that he was 10 years old, and beat his older brother by receiving 100 points. After the fight, Hwang Min-ho sobbed, saying, "I'm sorry, brother," and the two brothers showed off their friendship by hugging each other on stage. It was a moment of deep brotherly love and a tense singing competition without compromise that gave viewers unprecedented emotion and thrilling fun.
Eternal Posik Lee Yong-sik showed off his witty remarks that shine through his 50 years of experience in the entertainment industry and brought a lively laugh to the audience. Lee Yong-sik made everyone burst into laughter by revealing that he had called all the contestants on 'Mr. Trot 2' and predicted, "You are the truth."
Next, Lee Yong-sik asked his future son-in-law Won Hyuk to appear on 'Mr. Lotto' and showed off his extraordinary love for his son-in-law. MC Kim Seong-ju stimulated the competitive spirit by saying that he would let him appear if he won the battle with Ahn Seong-hoon. Lee Yong-sik, who received two hours of lessons from Nam Jin, defeated Ahn Seong-hoon on the stage of 'Empty Cup' and won the right to appear on his son-in-law's 'Mr. Lotto'. Expectations are rising as to whether Lee Yong-sik and his son-in-law Won Hyeok's appearance together will be successful.
Kang Min-kyung, Ten Asia reporter kkk39@tenasia.co.kr