TV
Park So-dam, "Seo In-guk, you will die 12 times from now on"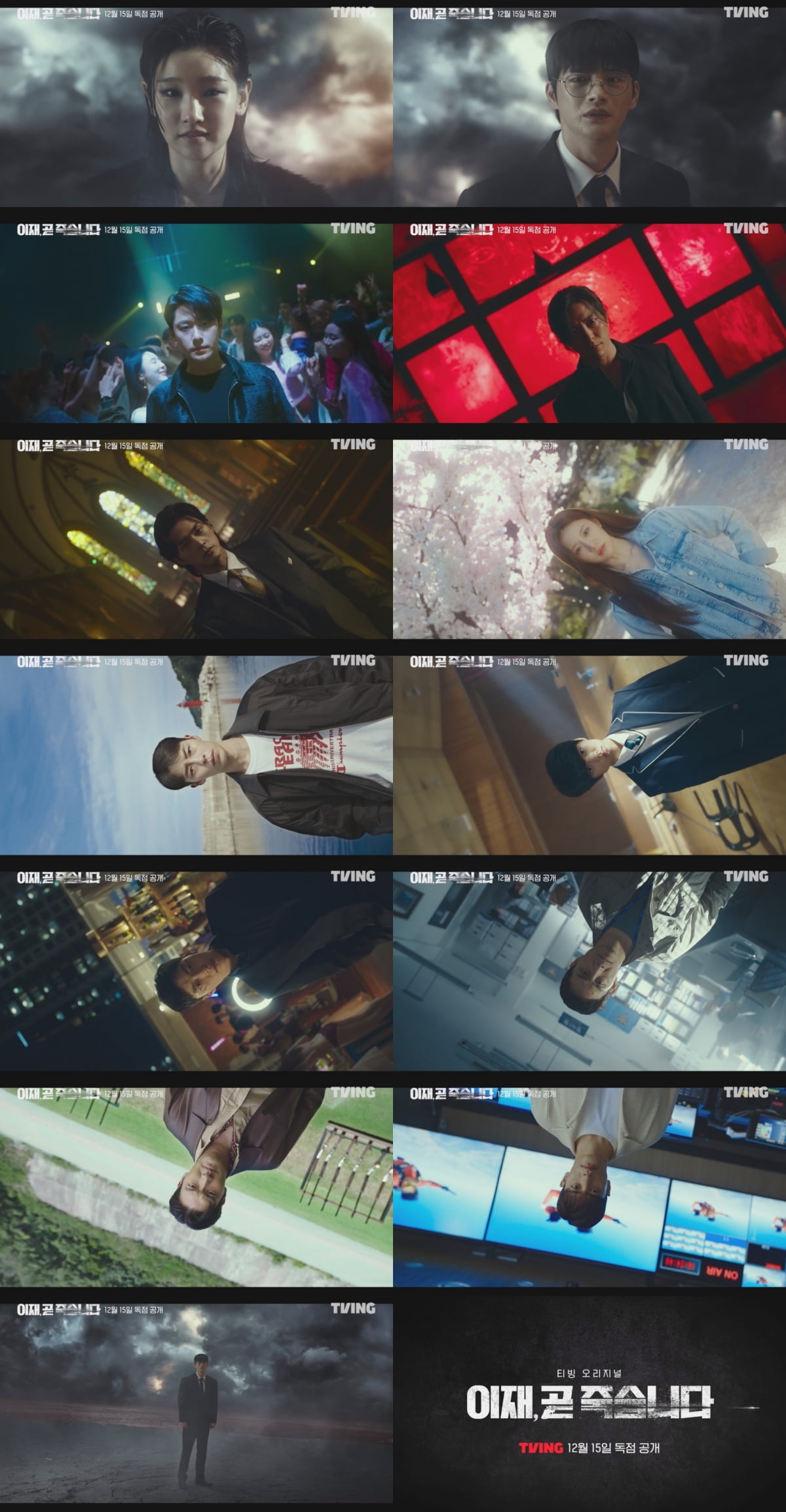 TVING's original series 'Lee Jae, I'm Dying Soon' has released its first teaser video.
On the 9th, Tving released the first teaser video for 'I'm Dying Soon'. 'Lee Jae, I'm Dying Soon' is a life-changing drama in which Choi Lee Jae (played by Seo In-guk), who is about to fall into hell, experiences death and life 12 times due to the judgment made by Death (played by Park So-dam).
The first teaser video that was released foreshadowed the punishment of death that Choi Lee Jae would receive. The screams coming from the towering cliffs in the sea with dark red waves create a creepy atmosphere. Unlike the situation below, where people clinging to the cliff are screaming, there is only silence at the top where Choi Yi-jae and Death stand. Death, who was looking at Choi Yi-jae while maintaining a certain distance, breaks the silence with the terrible words, "Choi Yi-jae, you will die 12 more times."
Death then asks Choi Yi-jae, who questions his words, and informs him of the punishment he will face in the future. In the future, Choi Yi-jae's soul will enter 12 different bodies, and no matter what body he wakes up in, he will die unconditionally. As Death explains, people of different ages and genders appear one after another, stimulating curiosity.
Death tightens its grip on Choi Yi-jae by saying, "If you don't want to go to hell, try surviving just once," implying that the ending that will come after 12 lives is hell. Attention is focused on whether Choi Lee-jae, who is on the stand, can survive the punishment of death.
Meanwhile, in this first teaser video, you can also see the secret cast hidden in a veil. Different spaces, such as the club, the cathedral, the school, and the police station, give us a vague idea of their stories. Accordingly, curiosity is growing about what kind of life each Secret Cast member, who will face death along with Choi Lee Jae's soul, is living.
The production team said, "'Lee Jae, I'm Dying Soon' is a drama that depicts the process of Choi Lee Jae, who gave up on life, struggling to live again and finally realizing the meaning of life." They added, "Through Choi Lee Jae's struggles, he is tired of life and wants to give up everything." "I want to give people encouragement. I hope you look forward to it."
'Lee Jae, I'm Dying Soon' will be released for the first time on TVING on December 15th. It is also entering the global market through Prime Video.
Kang Min-kyung, Ten Asia reporter kkk39@tenasia.co.kr